Can't stop
Just because the jazzfest finished last week doesn't mean the pace is slowing down by much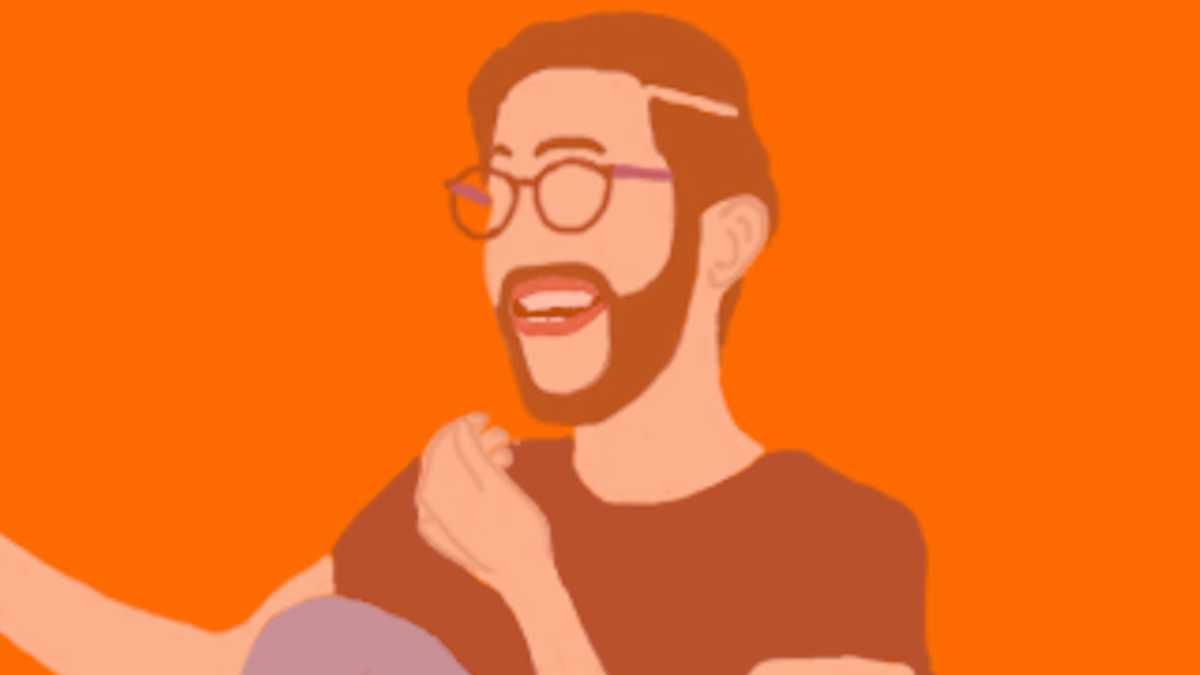 Welcome back to the free weekly email at Rhythm Changes.
Just because the Vancouver International Jazz Festival has finished, doesn't mean the pace is slowing down. Hundreds of gigs are coming your way in this month of July; take a look and please continue to enjoy what's out there!
-Will
This week's gigs
For the full gig list with the most up-to-date information across the entire month, visit rhythmchanges.ca/gigs.
Tonight (Tuesday, July 4)
6:00 PM - 8EAST, Improv Karaoke (by donation)
6:30 PM - 2nd Floor Gastown, Kristian Braathen Trio w/ ($12)
7:00 PM - Guilt & Co Early Show, Ness Nost ($6)
8:00 PM - Tyrant Studios, Daphne Roubini w/ Noah Walker, Stephen Nikleva, Joseph Lubinsky-Mast, & Dave Say ($15)
Tomorrow night (Wednesday, July 5)
6:00 PM - Provence Marinaside, Gary Comeau Sounds of New Orleans Trio w/ Adam Rohrlick & Nino DiPasquale (no cover)
8:00 PM - Tangent Cafe, John Gross' Saxophobia w/ Campbell Ryga, Jason de Couto, & Mili Hong ($10)
9:00 PM - Guilt & Co, Adrian Sowa Trio w/ Marcus Abramzik & Trent Otter ($6/set)
Thursday, July 6
7:00 PM - Guilt & Co Early Show, LittleFox ($6)
7:00 PM - Osita, Django Jazz All-Stars (cover varies)
7:00 PM - Pourhouse, Steve Lloyd Smith Trio w/ Andrew Skepasts & Nicholas Bracewell ($5)
7:00 PM - Sylvia Hotel, Weaver & Werth (no cover)
8:00 PM - Frankie's, Myles Bigelow & Domino, ft. Alan Ruiz, Amine Said, & Linaldo Sans ($16)
8:00 PM - Tangent Cafe, Mili Hong Quartet w/ Dan Reynolds, Tristan Paxton, & Eli Davidovici ($10)
9:30 PM - Guilt & Co, GroundUp ft. Alex Flock's Funk Brigade ($6/set)
Friday, July 7
6:30 PM - 2nd Floor Gastown, Maddisun w/ Madeleine Elkins ($12)
7:30 PM - Deep Cove Coffee House at Mount Seymour United Church, BC Swing Camp Bursary Fundraiser ($15)
8:00 PM - 8EAST, Mili Hong / John Gross / Lisa Cay Miller / James Meger (by donation)
7:00 PM - Cobalt, Big Fuzz ft. Francis Henson & Anthony Cenerini + Club Sofa + Kate Yahn ($15)
8:00 PM - Frankie's, Heather Keizur & Steve Christofferson, w/ Conrad Good & Craig Scott ($20)
9:30 PM - Tyrant Studios, Jimi James Fraser Sextet ft. Campbell Ryga ($20)
Saturday, July 8
8EAST 5-year celebration (by donation)
4:00 PM - Roxanne Nesbitt / Anju Singh / Bill Clark
4:30 PM - Clyde Reed / Kate Hammett-Vaughan / Carol Sawyer
5:00 PM - Ralph Eppel / Lisle Ellis / Gregg Simpson
6:00 PM - Johanna Hauser / Torsten Muller / Emad Armoush
6:30 PM - Brady Cranfield / Mauricio Pauly
7:00 PM - Matthew Ariaratnam / Spencer Schoening / Nikko Whitworth
8:00 PM - JP Carter / Kenton Loewen / Joshua Zubot
8:30 PM - Andromeda Monk / James Meger / Lisa Cay Miller / Jesus Caballero / Graham Ord
11:30 AM - 2nd Floor Gastown Brunch, Jessica Heaven & Madeleine Elkins ($10)
12:00 PM - Khatsahlano Maple Stage, William Chernoff Trio w/ Francis Henson & Karl DeJong (FREE)
2:00 PM - La Fabrique St-George, Dave Say Trio w/ Tom Wherrett & Dan Howard (no cover)
6:30 PM - 2nd Floor Gastown, Rocky Riobo & Sieski ($12)
7:00 PM - Hamilton Street at 18th Street, New Westminster, Hamilton Street Swing with host Jonathan Baylis (FREE)
7:30 PM - Silk Purse Arts Centre, Cory Weeds Quartet w/ Chris Gestrin, Russ Botten, & Dave Robbins (sold out)
8:00 PM - Boteco Brasil, Ciranda (no cover)
8:00 PM - Frankie's, Bonnie Northgraves Quintet w/ Ardeshir Pourkeramati, Dean Thiessen, Wynston Minckler, & Seth Kitamura ($17.50)
9:30 PM - Tyrant Studios, Connor & Cordelia ($15)
Sunday, July 9
11:30 AM - 2nd Floor Gastown Brunch, Don Ogilvie Duo ($10)
2:00 PM - Hero's Welcome, Cory Weeds Organ Quartet w/ Jason de Couto, David Sikula, & Jesse Cahill ($5)
6:30 PM - 2nd Floor Gastown, Karin Plato Trio w/ David Sikula & Conrad Good ($12)
7:00 PM - Sylvia Hotel, The Soda Crackers ft. Sue Malcolm, Don Fraser, & Stu MacDonald (no cover)
8:00 PM - 8EAST, Kenton Loewen / Konrad Agnas / Feven Kidane / Lisa Cay Miller / Matthew Ariaratnam (by donation)
8:00 PM - Frankie's, Jeffrey Dawson Trio w/ Dean Thiessen & Noah Gotfrit ($16)
Monday, July 10 (next week)
8:00 PM - Osita, Petunia & The Vipers (cover varies)