Interviews
Haleluya Hailu on Greetings and Salutations
Debuts can be tricky—they're just like first impressions.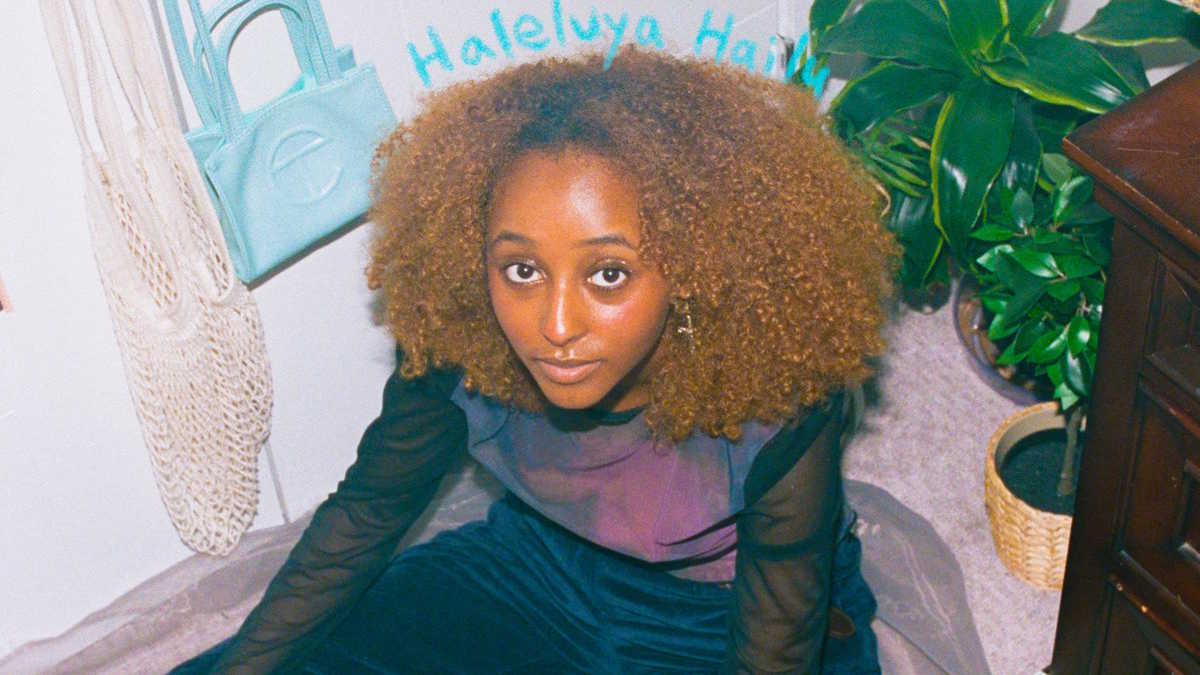 Debuts can be tricky—they're just like first impressions. If done incorrectly, chances are that potential future fans will turn into present haters. The cover art, the production value, the length of the project, the title…Everything has to be done perfectly. Fortunately, Haleluya Hailu has it all taken care of in her new EP, Greetings and Salutations.
A coming-of-age 80's classic
The title would turn out to be extremely important to Hailu. It was to be the finishing touch on the album, the "cherry on top" if you will.
"I put a lot of thought into the title of this EP. I [had] never put out a project before, so I didn't know what to name it. What I did know was that I wanted it to incorporate a line from my favourite movie," Hailu said.
So, what movie did she grab inspiration from? Surprisingly, she chose 80's cult classic Heathers.
Heathers was the last thing I would have expected a Gen Z'er to name her album after. However, trends often repeat themselves and the 80's are making a huge comeback.

After discovering the film, Hailu reveals that she "ended up re-watching [it] three times."
"I made a list of my favourite one-liners," she continues. "I whittled it down to what JD, the antagonist, says to the protagonist Veronica Sawyer when they meet for the first time."
(Click on this link and skip to 0:28 for the original reference.)
Haleluya Hailu on moving beyond "urban" music
Beyoncé. Lauryn Hill. Jasmine Sullivan. H.E.R. This roster usually comes to mind when discussing Black women and the music industry.
That said, Black artists are capable of bringing more to the table than simply being "urban." Showcasing a wide range of talents beyond narrow definitions is exactly what Hailu sought to convey with this project.
When asked if there are enough Black artists in the pop landscape, Hailu responded with a quote from Odd Future's Tyler, the Creator.
"I think [Tyler] said it best at the Grammys," she said. Here, Hailu is referring to the 2020 Grammys, in which Tyler received the award for Best Rap Album of the Year.
He stated, "It sucks that whenever we — and I mean guys that look like me — do anything that's genre-bending or that's anything they always put it in a rap or urban category. I don't like that 'urban' word — it's just a politically correct way to say the n-word to me."
This speech really resonated with Hailu.
"There are lots of Black artists that don't necessarily fit into Rap or R&B, but because of their skin colour they get categorized as Urban. To me, urban is the catch-all word for 'black person that makes music,' and I think it takes away from the versatility of the music that's being made by Black artists." – Haleluya Hailu
The soundtrack to pushing back against societal and cultural norms awaits you with Haleluya Hailu's Greetings and Salutations.
Stream the EP here.
The artist maintains the link above. If the link broke, please contact Rhythm Changes, and thank you for the heads-up.