Reviews
HAVYN - "First Impressions"
The R&B duo is self-produced and released this single from White Rock.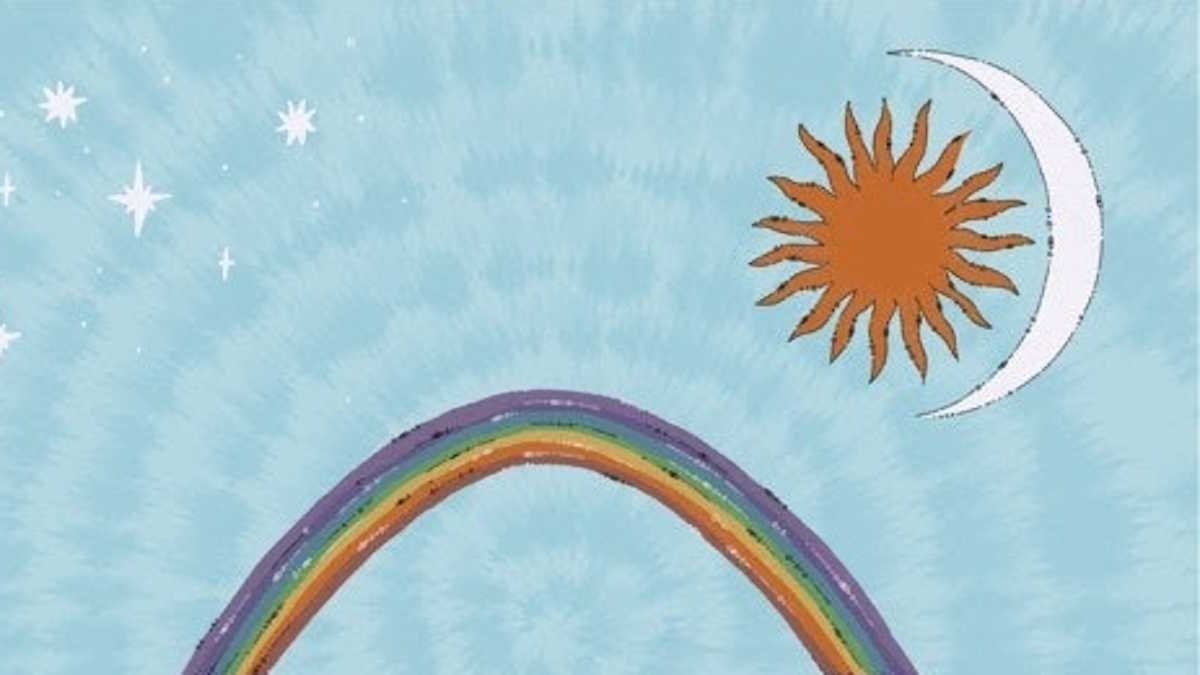 The R&B duo HAVYN is self-produced and based in White Rock, BC. On October 30, 2020, they released "First Impressions".
HAVYN, comprised of Shaquille Headley and Sydney Love, won the 2018 WCMA (Western Canadian Music Awards at BreakOut West) for Urban Artist of the Year.
This song has a front-loaded, dense lyrical impact that engaged me right away, so I got inspired to interview both Shaq and Sydney together. I talked to them on Zoom from an instrument-filled living room, and I also saw their small dog named Santana.
"Wow, that's old!"
Shaq started working on "First Impressions" in the summer of 2019, so it's been in development for a while. He and Sydney describe putting the song together:
SH: "I came up with 80% of the instrumental in June 2019 […] and just played it for Sydney [recently]."

SL: Wow, that's old! Usually, I just ask Shaq if there's anything he's been working on. he'll put it in a folder, labeled all nicely.I was sitting on the floor in my bedroom when I started writing [the lyrics]. I had headphones on and came up with the first line. Then, I sat on it for a really long time. I couldn't come up with lyrics for the chorus."

SH: "Then I think we wrote the lyrics for the first verse [together], and we wrote rest in the car one time on the way home from Delta to White Rock."
As for the production, Shaq says he's comfortable starting with any piece of the arrangement that happens to inspire him first. "First Impressions" started with the main electric piano sample, from which Shaq all of a sudden got a comprehensive arrangement idea.
The beat resembles early-to-mid-career Drake or early-2010s pop that looked back longingly at the 80s. But Shaq wants to avoid falling straight into a cliche:
SH: "I steer clear of the four-on-the-floor dance beat. It's so overdone at this point. But that was instantly what I heard. I'll hear a sound and then the entire instrumental will pop into my head."
This arranging vision and talent is key to HAVYN's fully independent workflow—where they perform, record, mix, and master all of their own tracks end-to-end.
"You don't need to be skilled to find cool sounds on the internet."
That's what Shaq said in a discussion about the changing work of music production. We can stream a song over a billion times globally and enjoy it regardless of whether or not the artist(s) made any of the sound components themselves. It doesn't matter who played that guitar lick, necessarily: it matters who put it into a creative assembly and released it.
The sonic library of the global producers' world is massive. Why do you need to be a musician to make a great song, if the puzzle pieces are right there waiting for you?
Some musicians may feel threatened by that question. However, Shaq and Sydney lean into it, leveraging samples and digital production while still honing their own voices.
HAVYN collaborated with Dan Klenner, a musician in their own backyard, for this song. Klenner indeed made sounds with his own human hands:
SH: "I sent it to Dan to figure out the bass part. He moved back to White Rock […] with his family, and that's when we really got to know him. We would go for walks, hang out once a week, and go to the beach. It was always talking about how we had to work on music together, and it never ended up happening."

SL: "He was always so talented and so busy!"

SH: "We would sit down together and intend to work on music, but we would just hang out for four hours and not work on anything."
A feel-good collaboration for a feel-good song.
The one thing I most wanted to ask HAVYN
It's no secret that I admire artists for their independence, and HAVYN stands out to me as an successful example of it. Which skill or talent do they think is the most essential to doing things their own way?
SL: "Patience."

SH: "Patience, not getting discouraged or down."

SL: "Let creativity flow and not judge it as it's flowing."
That makes sense. If you're a perfectionist, I don't know how you could assemble, finish, and release recordings by yourself.
Going further into that, the one thing I most wanted to ask them was how did they feel about being so self-sufficient? It sounds simple, but after a few attempts to phrase the question, here's how they summed it up:
SL: "I often have this really strong vision of where i want to end up [in life]. That lyric to me was reminding myself to let go. It's not always going to look the exact way I thought it was going to look. That's the beauty of life […] allowing life to work out the way that it's meant to. We're in the perfect place for us right now."

SH: "I produced the first Magenta EP [for HAVYN], then Sydney was approached by other producers who wanted to produce a song for her. Then, we sat back and realized that—"

SL: "I didn't want anybody else—"

SH: "It's us making music together."

SL: "And that's why it sounds the way it sounds."
This conversation, like "First Impressions" itself, is a beautiful document of self-motivation.
The HAVYN single takeaway
At exactly three minutes long, "First Impressions" will fit nicely on R&B or pop radio. I'm happy they gave into the four-on-the-floor impulse for this one! I love to hear artists integrate conscious themes with skillfully orchestrated arrangements.
HAVYN look well positioned to take their award-winning music to the next level of commercial success. And the way they tell it, they won't lose a bit of their independent spirit along the way.
Choose your streaming platform here and listen to "First Impressions" by HAVYN.
The artist maintains the link above. If the link broke, please contact Rhythm Changes, and thank you for the heads-up.