Reviews
Tissa Rahim - "Missing Love"
Missing Love is an R&B song by Tissa from her second EP. Braeden "Pockets" Rangno is the producer.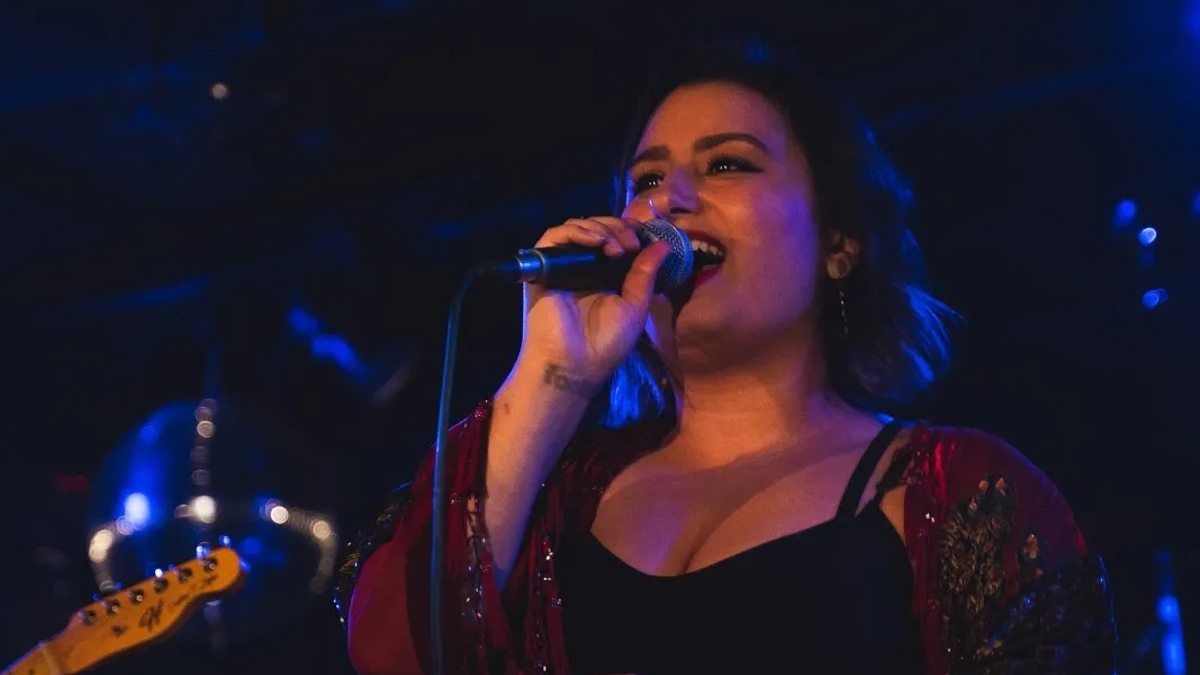 "Missing Love" is an R&B song by Tissa Rahim from her second EP. She released it as a single, from Vancouver, on September 25, 2020.
I talked with Tissa at the end of August 2020. She was in the middle of a family gathering to celebrate the birthday of one of her dogs. So, she revealed about her parents' attitude, "They need to treat all their grandkids!"
Not only did Tissa engage charmingly with the full house that night before the pandemic accelerated in Canada, but she had travelled Europe in late 2019. Additionally, in her non-music career—public health—she had completed a contract with the BC Centre for Disease Control.
"Missing Love" puts Tissa in the spotlight with no features or collaborations, so it contrasts with her two previous singles of 2020. The song is credited to Tissa, but also three co-writers:
Braeden "Pockets" Rangno is a producer, so he handled most of the song's production
Andrew Tarves is a songwriter but he's best known as the artist Young Friend
Paul Robinson is a UK expat, and he is also an artist under the name Kruso.
Song origins
Tissa recalls looking out the window of a bus ("I couldn't get a car anywhere because I couldn't drive stick") and being a long trip to Edinburgh, Scotland. She got a notification about the demo of "Missing Love" from Pockets, and she immediately got excited.
Young Friend had made the demo — however, Pockets took the initiative in crafting the song for Tissa from that point forward.
So, I asked about Kruso, and according to Tissa his main contribution as co-writer was adding lyrics and editing the flow of lyrics.
Musicians and production
Alvin Brendan is a guitarist, and he's perhaps the most prolific young jazz-trained session player in Metro Vancouver as we enter the 2020s
Niall Harvey (keyboard) is known as Harvey Paris, who collaborates with Rangno in a project called Salsahall Collective
Derek DiFilippo (bass), a key member of the Guilt & Co. session musician collective alongside Jonny Tobin and other pros
Tim Proznick (drums), a multi-genre veteran musician and producer
Tissa talks about a progressive release technique where the artist drops one track at a time, but, in doing so, curates the distribution such that it looks like building an album track by track.
Expect her 4-song EP to come out this way with consistent cover art, but with new tracks every couple weeks. Also, expect a staggered track list that begins with "Missing Love".
Tissa worked in the past with Jeff Zipp at the studio Light Machine Records, but this time she's with Pockets at Rain City Recorders.
The gig: Tissa Rahim, Alvin Brendan, Derek DiFilippo
Tissa performed live with Alvin on guitar and Derek on bass at the 2nd Floor Gastown on August 29, 2020, and they played two sets. Accordingly, the venue played canned music between their sets straight off of a vinyl record player.
The covers from this gig include songs performed by Christina Aguilera, Beyoncé, Adele, and Amy Winehouse, giving a strong indication of Tissa's influences.
Tissa titled her own song after the singer Googoosh, whom she also covered: "I started off by sampling one of her songs, but now that's just the beginning."
She wants to perform more music in Farsi: "Persian lyrics are always fun to translate into English, because we're always dramatic," she says and laughs.
A four-note jazz influenced motif carries the melody of "Missing Love", so, obviously I dig that a lot.
Tissa is an artist leading her community into a bright future. So, she delights in showcasing her cultural influences along the way.
Choose your music platform here and listen to "Missing Love" by Tissa Rahim.
The artist maintains the link above. If the link broke, please contact Rhythm Changes, and thank you for the heads-up.