You're too old for this (in the best way)
The tweet by a band called Wednesday about a tour to SXSW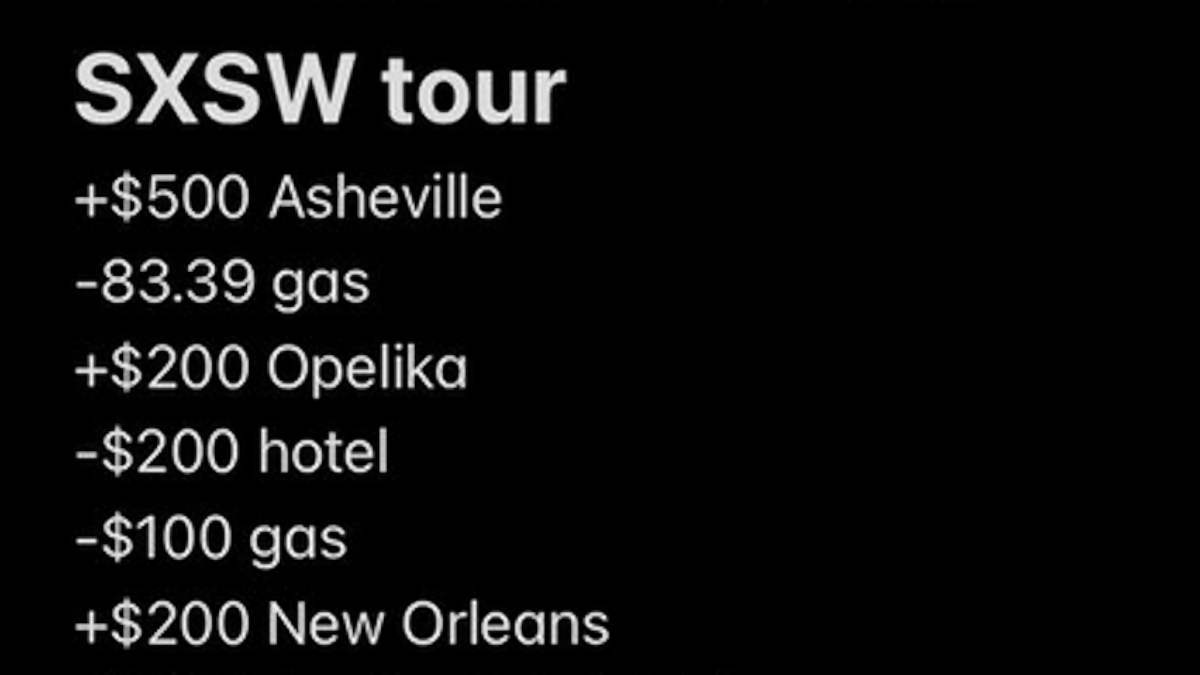 The Wednesday band SXSW tweet
I'm better-late-than-never to this tweet and the discussion about touring economics that followed.
Quick points for context:
SXSW or SX is South by Southwest: an annual super-festival of music and media in Austin, Texas, (hence the "Austin Airbnb 5 days" above)
Wednesday is the name of an indie-rock band with five members from Asheville, North Carolina
At SXSW, Wednesday played an official showcase: where you earn no standard performance fees but can seek promotional benefits
The rest of the tour entries listed above tell the story of Wednesday traveling to and from SXSW, gigging along the way. This kind of story has been newsy lately.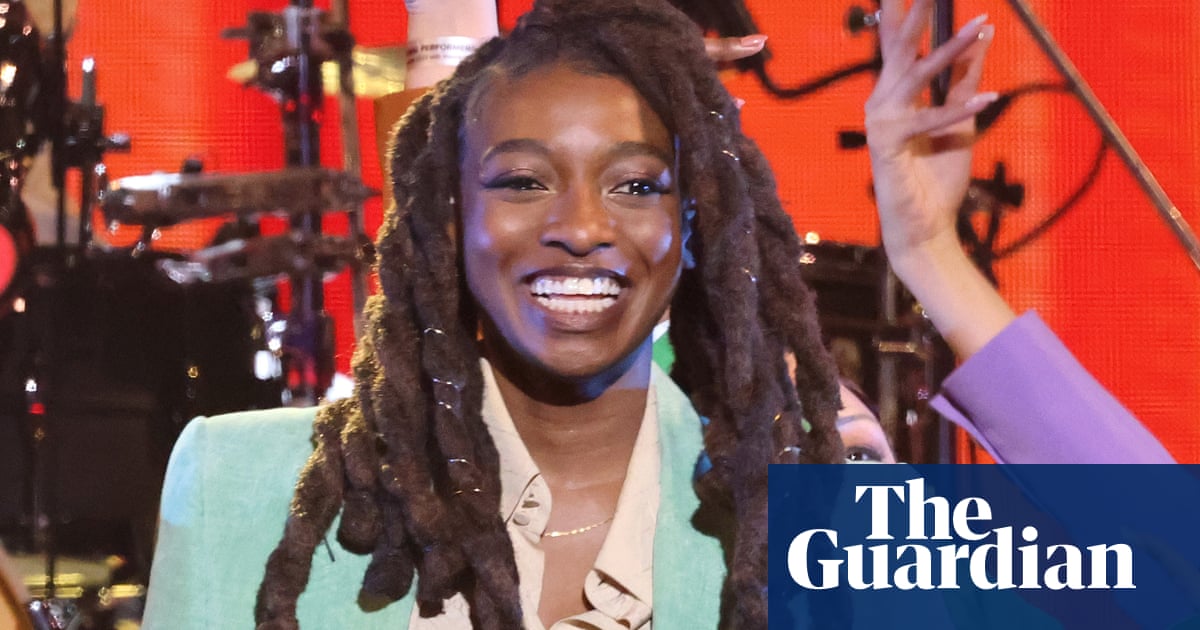 You can peruse these to see how plenty of people reacted to the tweet. But here are the three reactions I had...
Use tools that make your life easier.
Tallying up numbers in the Notes app isn't great; you can't do any calculations at all.
I hope Wednesday only did this for the screenshot, to fit it into one screen's size in the easiest way. Use an app that can do some of the work for you.
Revenue matters more than expense
There's a reason that "sleep in the van to save money" was the most common reply to Wednesday. Why wouldn't it be when you can identify lodging as the biggest expense?
But low revenue is the problem with this tour, not expenses. Wednesday's average revenue per show was $347.33 for those six gigs; it's not enough to fuel even the most austere five-piece band.
The decision is where money is made
You might be one of the readers of the Update who is on tour right now, as I write and publish this week.
It seems unlikely to me that you would go on this Wednesday tour – that you would draw up this opportunity and say, "Yes, that's a good idea and we should do it."
Therein lie the fundamentals of whether or not a tour will work; the decision to go or not go with a plan, is where money is made or lost. Once you're there, it's a bit predetermined.
The members of Wednesday are close to my age, in their early- or mid-twenties. They decided to do it. No shade! I've made my own mistakes.
But one of the things they'll get out of this trip is a higher standard for what makes a tour viable: the ability to look at expected revenues that are too small and say, "I'm too old for this."
You can do that at any age, if you have the right mix of BS detection, ambition, and life experience. I think you – each of you, all ages – are too old for this to happen to you, in the best way.
---
I originally published this edition of the Rhythm Changes Update for subscribers-only and have since made it available for anyone on the web. Please enjoy browsing this website for more content.