Rhythm Changes is best known as the go-to place online for the Vancouver jazz scene. Now is a great time to be a creative musician in Canada; enjoy what's happening and become a member for free today.
"very cool" - Coastal Jazz & Blues Society
"stepping up to spread the word about great music" - Nou Dadoun
What happens at Rhythm Changes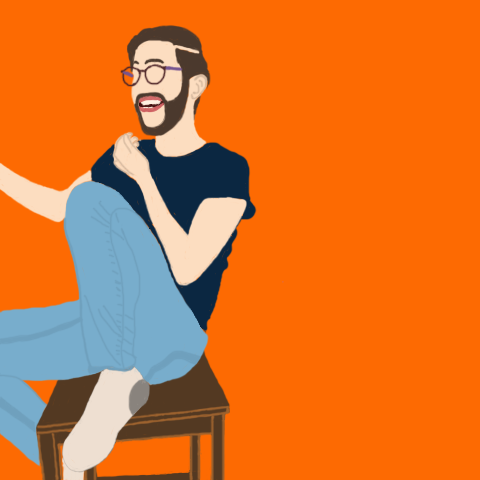 Why it exists
When it comes to being a music fan, getting involved locally is how you feel like you belong. And musical culture has always been a route to expression: a way to overcome conformity.
With Rhythm Changes, I'm risking my own money and time to serve an under-served community. Here are three reasons why I do it:
To save you time and energy: spend less time looking through social media, without compromising your love of the music
To give you a unique perspective: high-quality writing that pays attention
To have fun: this music brings us joy.
"Cool site for great reads" - Sammy Stein, author
"Fascinating approach" - Charles Marohn, Strong Towns
About me: Will Chernoff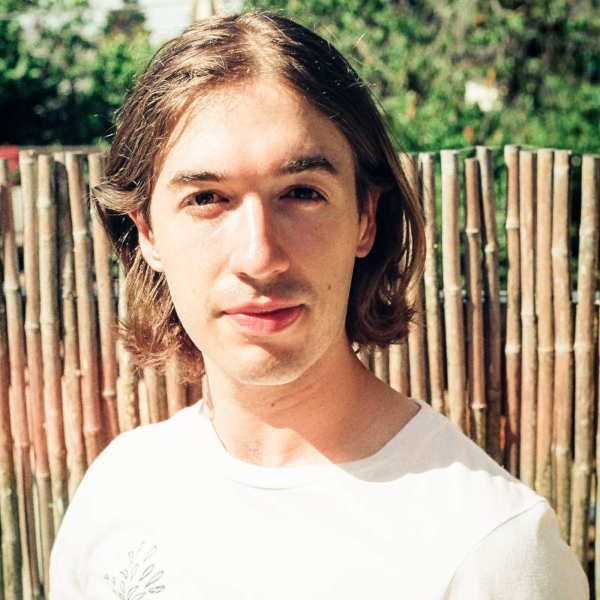 I've made music for 10+ years in Vancouver, BC.
In launching Rhythm Changes, I started writing on the website in the summer of 2020 and began podcasting in 2021.
I'm also the co-host (with Cory Weeds) and producer of Jazz Office Hours, a business-focused Q&A podcast for jazz musicians and students.
My day job is at a small record label. Previously, I was in a band and worked at a non-profit arts organization, each for several years.
FAQ
Personal/general
Your audience is full of diehard Vancouver jazz fans. Don't they know more about it than you? If so, how/why do you write to them?
Here's an example.
Imagine a 68-year-old woman who's forgotten more jazz gigs than I've ever heard. The staff at Ironworks recognize her every year, because she needs the jazz community – to fulfill a core part of her identity.
She follows 150 musicians on Facebook, reads both the New Green Web-Magazine and the Old Altweekly, and does her best to stay on top of events and new releases.
But all the posts feel overwhelming, and the mags have lots of stuff she doesn't care about. She only nails down one jazz event per month and doesn't get around to checking out any new albums.
The free weekly article reviews a relevant album and also lists the local gigs, which gives her a recorded and live music option every week, sent right to her.
That's one possible example.
Why did you drop out of Capilano University's Jazz Studies program at 18 years old after one year of studies there?
It just wasn't working for me. Maybe the better question is why did I enroll in the first place? And I think that's revealing, because I just followed my friends and colleagues to CapU at 17, not knowing what else to do. When you're just trying things, they don't work out a solid percentage of the time.
I was too young to succeed there. I didn't have the life experience or social skills to be happy on campus. If I did other things for five years and enrolled for the first time at age 22 (still not yet engaged or married, even!), I think I could've graduated.
But even then, I never intended to be a schoolteacher or academic/professor, so getting the B.Mus. wouldn't make much sense. Many of my friends are quite good at being schoolteachers; I don't have what it takes.
How Rhythm Changes works
What do you write about?
Here are some topics on my mind:
What are the most rewarding and enjoyable experiences I've had this week in the Vancouver music scene, and why?
Why did this artist choose this material, or why did their performance / release go the way that it did?
Which new jazz / creative / improvising projects are the most noteworthy or ambitious, and why?
Why are people fans of certain artists, venues, and spaces?
What are the solutions to the anxieties and challenges of the digital era of the music industry?
How are people changing the way music is recorded, performed, and delivered as they adjust to the business/political/social climate?
What are certain musicians and personalities really good at, and why are those things important to their success?
What makes a venue or live event series successful, and how do you start one – or grow one?
What is the role of music, and the arts in general, in our social lives?

Which people are you writing for?
Here's an example.
Imagine a 27-year-old who graduated from CapU in a handful of years, finally went to UBC's dual degree program afterward because no way am I touching the hot mess of how to play jazz for money, and is now looking for TTOC work while still hanging out with the lifelong musician friends they love.
How do I keep this in my life?
They can keep going to the same gigs they knew from their Cap years – those venues are still running, for now – and catch (their friends open for) Thundercat when he's in town, too.
Eventually, they get older and watch the vibe shift, with the action moving to newer venues and people they've never heard of. Their favourite spots feel a bit too dry now and was CapU even a positive experience for me anyway?
That's the story of how we lose a fan from our music scene for the next 40 years. To try and avoid that, I'm here to cover what's happening in an interesting way. Once a week (or more), they get a view of it. And then they can decide whether to actually leave the house again and be out there, in all the old familiar places.
Here's another one that's come to my attention:
There are big Vancouver jazz fans who don't live here anymore.
When they come back, they scan through their mutuals and the accounts they follow. What's going on in the scene for them to enjoy on a trip to Vancouver?
It takes time to find, and lots of stuff just doesn't get posted about until it's too late.
The gig list gives it to them at a glance on-demand for free.
Money
Many people contribute to your community as volunteers. Why do you charge money for the subscription?
Why not? It takes time to produce, and it appeals to certain people. I'm fortunate to have happy customers.
As for volunteers in my community, I respect what they do and wouldn't begrudge any of them if they charged (more) for their effort. And of course, the way they're doing it right now is okay too, if it works for them!
What about writing for another website / outlet?
I have done this occasionally; however I already have a written product, delivered on an ongoing basis, accessible to all from right here at Rhythm Changes.
How does being picked up by another outlet add to my work here? It doesn't, not directly at least.
But I think some people try to ask me, "Are you writing here because you're working towards a writing gig at a well-known music publication? Maybe they'll hire you someday?" And the answer is no. My media interests are all right here, and the core of my career is in other parts of the music business.
Why did you decide to have paying subscribers?
I think a lot of music journalism, as a business, is obsolete. I don't blame any writers themselves; they might have learned under the mass-media advertising model, which no longer works for music writing. I agree with the main theme of Bob Lefsetz's blog: that the concept of the mass market in entertainment only existed in the 20th century. With no mass market, everyone serves a niche, from the traditional music publications down to us.
And just because the Canadian Punctuation Mark Magazine et al. still exist, that doesn't mean it's working at those outlets. There's such a thing as a lame duck, or playing out the clock as something winds down. Cost structures can be brutal.
I really agree with Ben Thompson about the local news business model, as he called it on Stratechery: the only thing that works for a media niche as small as ours, about jazz and creative music, is subscription. There's no moments in the future where Rhythm Changes breaks through to a mass audience and advertising supports everything. But that doesn't mean it shouldn't be done as work! It just means that I keep it real when I develop the business model.
My caveat is that I do have sponsorships on the podcast; but that's because my most important mission for it is to keep it free-of-charge! More so than the podcast making lots of money – I just want to cover the costs via sponsorship.
Subscription
Okay, why should I become a paying subscriber anyway?
That's up to you. I love hearing from you after you subscribe, and reach out to share why you joined. Everyone has a different reason.
But maybe I can tell you some reasons why you shouldn't!
First, let's talk pricing. Anyone with a firm, fixed budget of how many dollars to spend on content and entertainment probably should subscribe to other things. It's quite something that Daniel Ek's music app or any TV and movie streaming service can cost not-much-more than Rhythm Changes, and I could never compete with that amount of what's on offer; so if you need the most amount of stuff in return for your spend, please go there first.
Second, how about supporting artists directly? I bet you've got some favourite artists in your life – that's probably why we're all here. Certainly you should buy some of their music and/or merch before you consider subscribing to an outlet that covers them. I'm not interested in standing out in front of any artists here, that's for sure!
And third, maybe you don't trust me to produce. I say I'm going to write three times per week for subscibers-only, less holidays and days off: what if I fail to deliver, what if most of it doesn't interest you? Don't blame you if you just don't know me that well yet.
Those are the biggest reasons I can think of why you shouldn't subscribe. Not swayed? Come on down!
Don't we all get too much email already?
No, I don't think so: we get too much bad email, unexpected email, disrespectful of the five 'W's email. When you subscribe, you know who it's from (me), what you're getting, when and where you're getting it, and why you chose to get it.
People actually don't have enough email like that. When we give them more of it, they'll be even happier to refuse the bad email.
Random
How many Juno Awards have your paying subscribers won in total?
Only a couple, I think – but several nominations. I'll count some day, when the sample size is bigger. And getting the free weekly article, there's a whole bunch of Juno Award winners and nominees...
That said, although many of my paying subscribers are artists – because they find that my work can add value to their careers – others are non-artists and non-musicians, and all are welcome. We have more non-artist subscribers than I had expected.
What do you like to do outside of music/work?
Well, admittely my critics would say not much. I can be a workaholic because I love what I do – balance is something to strive for.
Maybe the first thing is that I'm a sports fan. I love to follow and talk all things NHL, Formula 1, and golf. In the NHL I support the Maple Leafs, sometimes also the Canucks/Oilers. Apologies in advance for my lack of knowledge of the NBA/NFL/MLB, though I'm going to watch some football this season.
I like to play golf, play ball hockey, go climbing or bouldering once in a while; and I can hack it at soccer, basketball, or ultimate frisbee.
I also like gardening and cooking, and working online at home helps with those things.
When I'm out and about or in my downtime, I often listen to podcasts and read books, so I'm going through a lot of them pretty much every day. I don't actually listen to a lot of music around the house while I'm doing other things. Music either is what I'm working on or it's the soundtrack to my work.