Adema Manoukas Octet - New Roots
Album review: a Toronto band with one member from North Van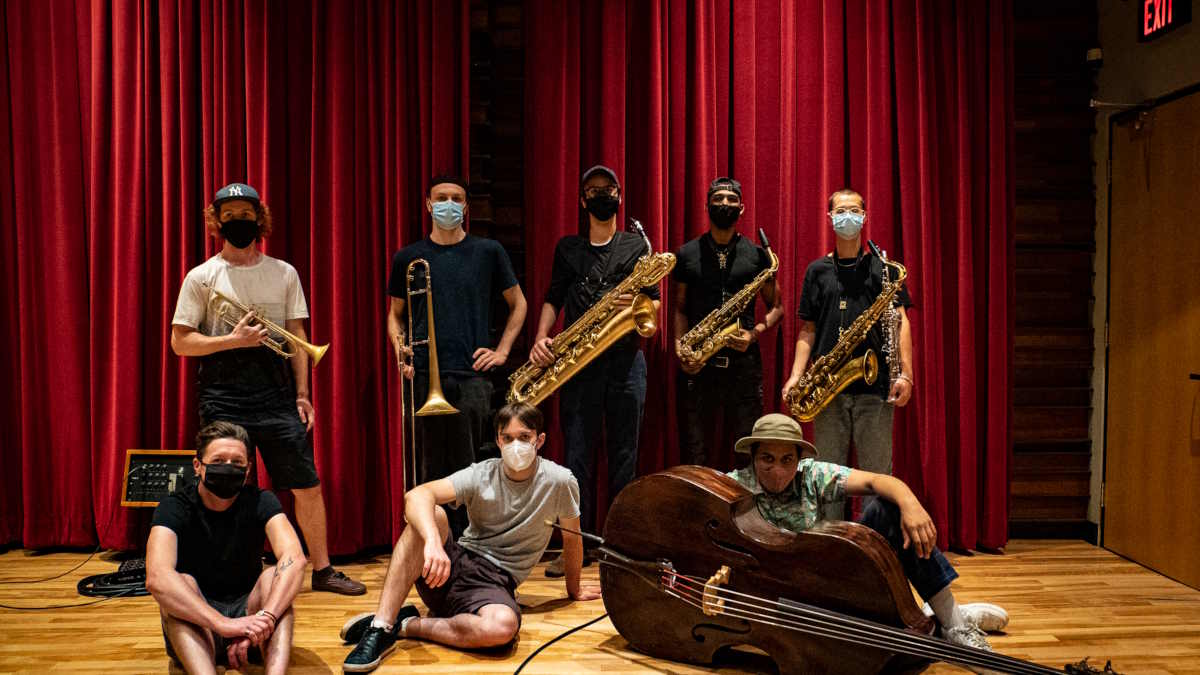 New Roots is an album co-led by Nick Adema on trombone and Alex Manoukas on bari; their band together is the Adema Manoukas Octet, and they released the album from Toronto on April 29, 2022.
The octet also includes three other horn players: Evan Dalling on trumpet, Brenon Parmar on alto, and David Hodgson on tenor and soprano.
And in the rhythm section, we have Josh Smiley on piano, Leighton Harrell on bass, and Keith Barstow on drums.
"a fun and charming collection of work"
Most members of the band are from Ontario, with at least one American in Leighton Harrell; but David Hodgson comes from North Vancouver. (David makes his career in Toronto today, though he brought a band to Tyrant Studios in March 2022 while back in town.)
Before track six, David pretty much just plays ensemble parts on tenor; but on that track, "Reflections" by Thelonious Monk, he steps out with a big feature on soprano saxophone. He plays the melody and takes the main solo, which is all at once classy, intense, and masterful.
And David's tenor features brilliantly in the trading on "Runnin'", the last track – composed by Nick Adema.
With New Roots, Nick and Alex have put together a fun and charming collection of work. The originals are interesting enough, but the instrumentation and arrangements make the standards feel fresh too.
Leighton's bass tone is beautiful, being captured sensitively with just the right amount of force in every transient pluck. You can even hear him scat along to his bass solos.
Brenon is an exuberant, outstanding soloist on alto; I can't wait to hear more from him over the years. But I could say that about every member of this band!
As for the co-bandleader, Alex on bari sax, I bet he's the glue guy: the force of good humour that keeps the room lighthearted and on the same page. (I'm going off of this video.)
Right from track one, "Tour de Force" by Dizzy Gillespie, it's a different mood than the one on Nick's previous large ensemble project, demiLAN.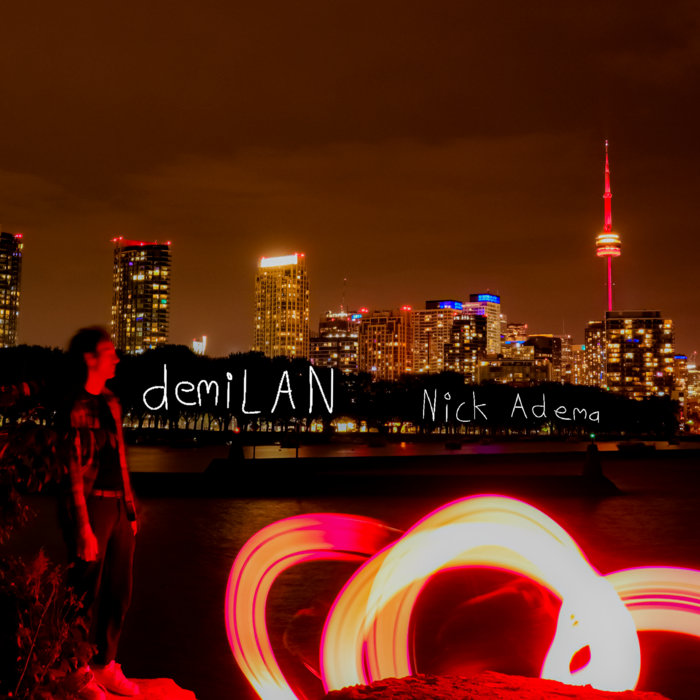 While demiLAN is more indie, with some moody and angsty vibes – New Roots sounds like a toe-tapping set at Frankie's. Bring David home again and sign me up for when that happens.