Alex Cuba on his new album El Swing Que Yo Tengo, BC tour
The Grammy-winner plays the Kay Meek Centre in West Vancouver this Saturday, Sep 23rd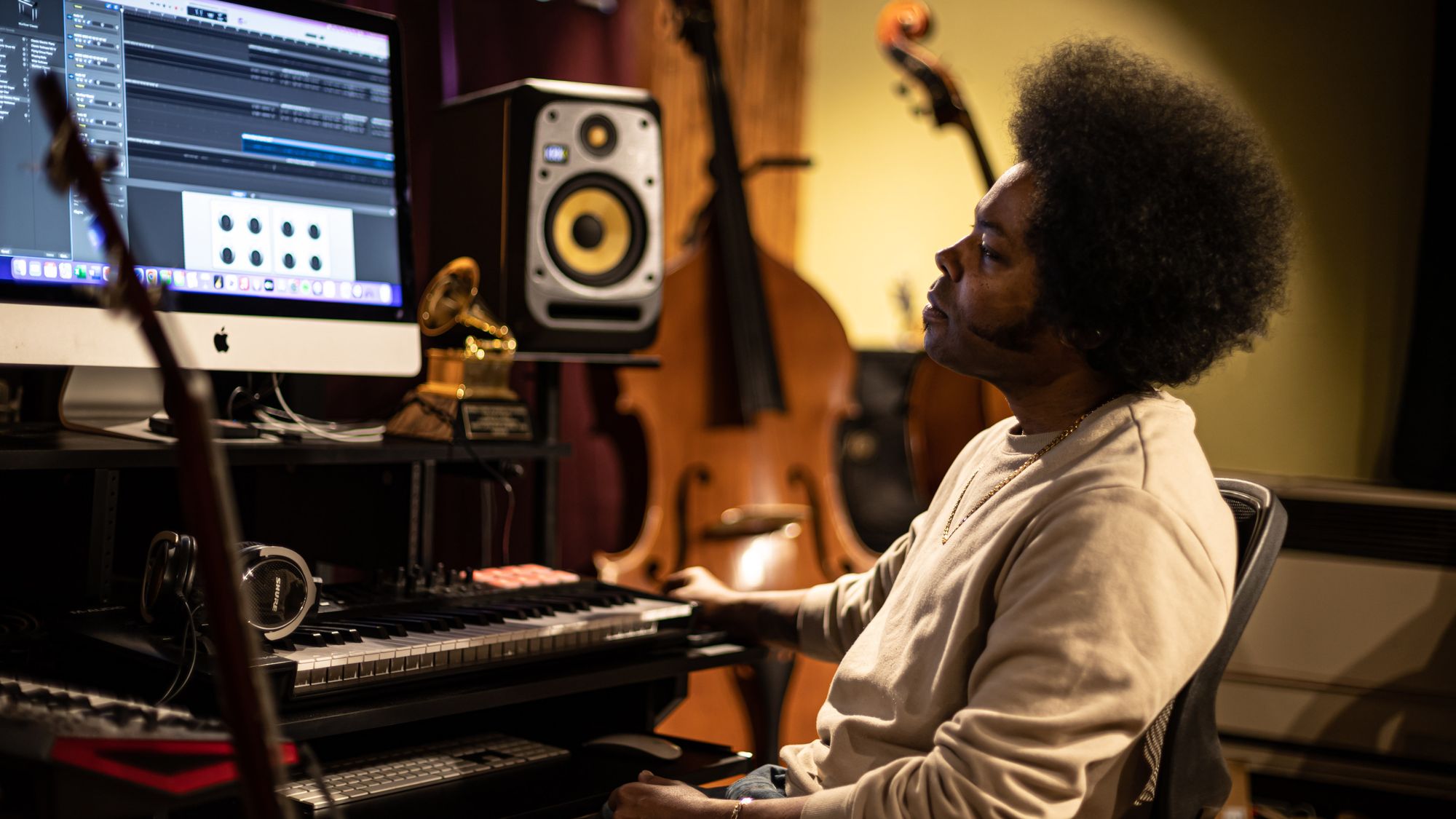 Alex Cuba plays the Kay Meek Centre in West Vancouver this Saturday, September 23rd as part of a three-show run in BC to support his latest album El Swing Que Yo Tengo.
In our interview, Alex and I talked about his process with that album, how he made three music videos in one day, and what he would tell anyone aspiring to self-produce their own music as well.
Only a few tickets remain for Saturday; the other dates are prior, at the Tidemark Theatre in Campbell River on Thursday and the Mary Winspear Centre in Sidney on Friday. Alex will perform with Yoser Rodriguez on bass and Alain Bergé on drums.
Alex worked on El Swing Que Yo Tengo (listen to the album here) entirely out of his own newly-renovated home studio in Smithers, starting around the time he won a Grammy for his previous album Mendó; he spoke about the creative process behind this new album:
"A few of the songs, I started them back when my studio was in my living room. The album is different to all of my other albums because I purposely incorporated electronic elements into the music, something that I've never done before. It took me a while, because I was trying to work with some people that have vast experience with programming beats. But no one was getting what I wanted to do, so the music was sounding like I wanted to be Daddy Yankee or some big reggaeton guy, you know?

"And I'm like, 'No, no, that's not what I mean. I'm gonna do it myself.' And it took me some time to really dive into it and learn a few things. I was learning as I was going. But yeah, It's super interesting the fact. I started it, that I started that album right when I was recording the album of mine that won the Grammy."
You can tell right from the slap bass of the opening title track that Alex has crafted a new sound from his acoustic-soulful trademark. He talked about the remarkably-timed way that his music videos for this album came together:
"I shot three videos in one day in Mexico, all three of them. We started around seven o'clock AM and finished at around three in the morning. We went to this huge place that they rent for videos, and it's like a multi-room location with a lot of rooms. While half of the team was working on this setup for one of the videos, the other half of the team was working on, on the next room, setting up for the next video. In terms of videos, that's probably the biggest production I had done all my life in my life, in my career. It was amazing. I felt like a rockstar that day."
The two videos that his team split in half to make are "Son Para Tu Boca":
And "La Bestia":
The third video was a bit lower-maintenance. It's the sunny "Agüita de Coco" featuring Rwandan vocalist Butera Knowless:
"That one, all they needed was me in front of a green screen. We did it in, in coordination with the feature artist, who is from Rwanda. She did her part in Rwanda, I sent the song – I sent an instrumental and she sent me the vocals. I have to say, that was among the collaborations that I love the most. In most cases I try to get the person that I'm inviting to sing with me, to write their own lyrics. For example, if I'm starting a song and I hear the voice of somebody singing it with me, I leave the space for them to write their own lyrics, because that will ensure that they really connect on every level with the song, right?

"Well, with [Butera Knowless], I just couldn't believe it when she sent the stuff back. It blew my mind! I was still sleeping. I was actually in Chicago early in the morning and I opened up my phone, got up, I pushed play and it blew my mind. The sense of rhythm is incredible. I had nothing to say to her except, thank you so much."
Alex closed with a discussion about how a self-producing artist fits into the mixing process and into production in general. It started when I asked him why he decided to not mix his own music that he already records himself:
"I don't mix my stuff, you know, I let the pros do it. I just make sure that I send them 'fire'. I'm not talking about how many microphones I used or where I place them; I'm talking about the performance, because I've learned that the most important thing in music is the vibe. So if you capture the vibe – with the worst microphone in the world, with the microphone far away from you, however you capture it – when you send that to the engineer, he will do the rest, feeding off the fire you're sending him.

"To record yourself, you need to know about arranging your own music. You need to be able to hear in your mind when you write a song and you've played it a few times, you start hearing bass parts, you have an idea for what your intro is, where you're gonna turn around, you know...

"You have to have knowledge about arranging your music. That will ensure that when you go in front of a microphone and you go for it and the thing sounds done because you had an idea of how to arrange it. So before you get into recording, get into arranging, right? And then when you feel good about that, go into recording."
From his well-honed vocal production to the continually evolving songwriting craft he brings to the table, Alex is an impressive and engaging artist who merges folk traditions with pop. He plans to follow up El Swing Que Yo Tengo in 2024 with two projects: one that features members of his family, and another completely-solo album that harkens back to his acoustic roots.