Live music
Atley King: Unconditional
Atley King took the audience at Frankie's to a rare place.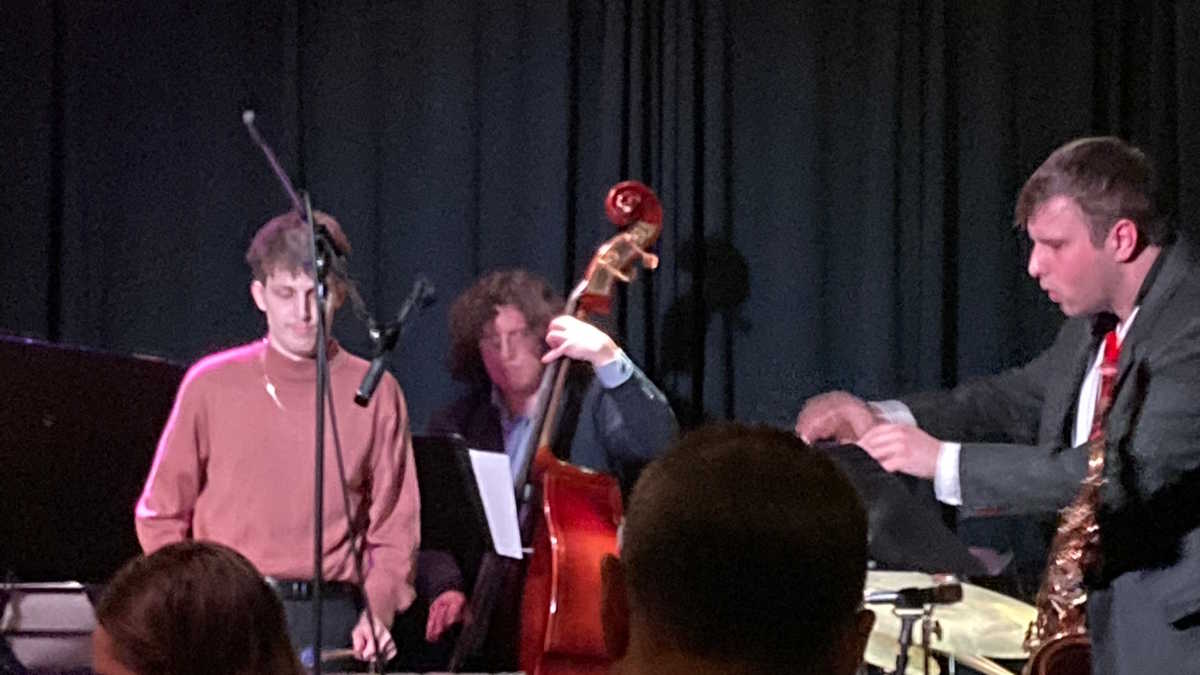 Last night, Atley King played vibraphone and led his new band, Unconditional, at Frankie's.
Atley doesn't have any music out for me to show you yet: this was Unconditional's first gig. The band will release an album on October 20, 2023 via Cellar Music.
The band also includes Sam Baglier on tenor saxophone, Max Huberdeau on piano, David Caballero on bass, & Arvind Ramdas on drums. Atley and the band members are around the age of new Cap graduates, and they performed original music superbly.
But the audience didn't clap for any of the individual solos in the first three tunes.
Why not?
First of all, many of the solos were simultaneous; Sam and Atley playing sax and vibes, or Max and Arvind getting fiery in the rhythm section. We, the audience, couldn't decide who would get the usual contrived applause.
We kept our hands quiet to begin with; then, the real magic happened.
In playing those three tunes, the band left no gaps. They strung them all together with some clever arranging.
Between the first tune, "Now and Then" and the second, "To Each Their Own", it was some sparse vibes playing on a close little interval; and for the start of the third "Fundamental Loneliness", it was piano, playing the kind of simple major chords that sound heavy in jazz.
So we didn't even clap between tunes. Instead, we listened on the edges of our seats.
The band entranced us
Ted Gioia once said, "[T]he musical ritual involving rhythm has to last at least around ten minutes before we get the trance benefit." The three tunes combined for more than ten minutes. And that "benefit" is euphoric: an enlivened, energetic, or peaceful state of mind.
It's how we felt 10+ minutes later when we applauded. It was Trance Clapping — a different kind of applause, for the whole group instead of the individuals.
Then, for the rest of the gig we followed normal clapping conventions.
Have you had this experience?
---
I originally published this edition of the Rhythm Changes Update for subscribers-only and have since made it available for anyone on the web. Please enjoy browsing this website for more content.