The Update
CD Baby, what are you thinking? Re: DIY Musician Podcast
All 5 of the DIY Musician Podcast 2023 predictions are misses; also, I make a prediction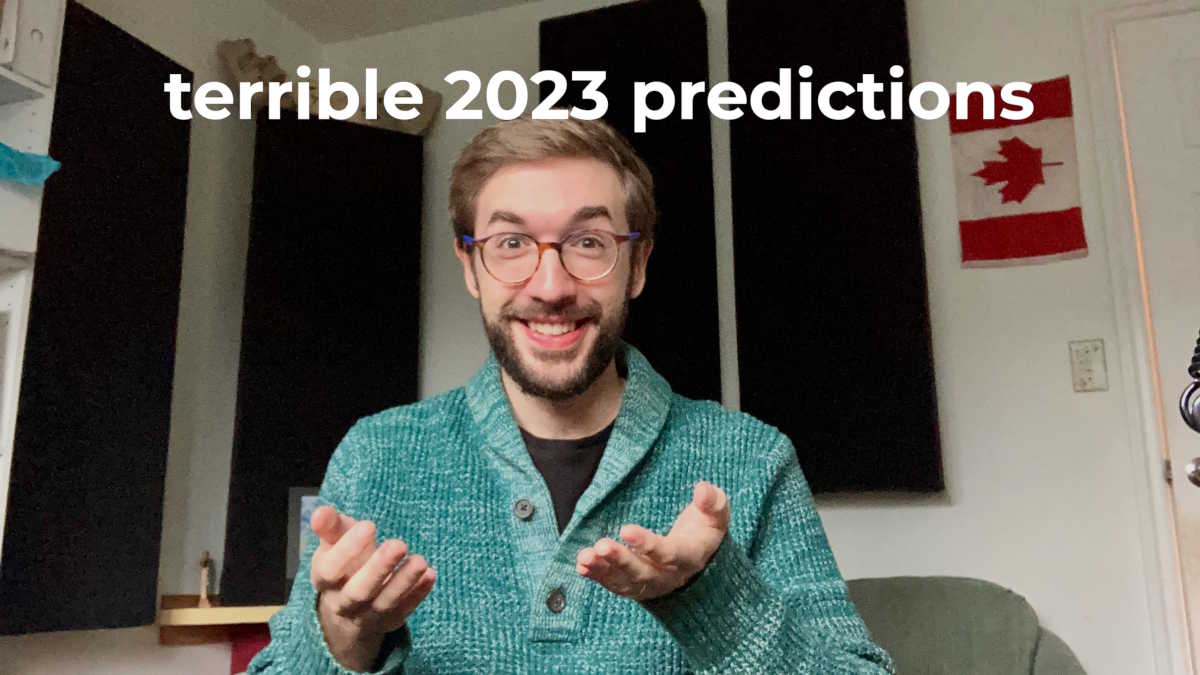 CD Baby are one of the big three self-serve online music distributors today – in another time, they were best known as a pioneer in indie music e-commerce. Many a Vancouver jazz musician's website is bejeweled with dead links to their now-defunct CD Baby Store page.
Appropriately, CD Baby have one of the longest-running and most impactful music business podcasts (hey I have one of those!), the DIY Musician Podcast.
Hosted by two company men, Kevin Breuner and Chris Robley (who are both also musicians), the DIY Musician Podcast is consistent and inclusive of listener Q&A, but it's often an exercise in how to waste your time. I've learned much from it as a counterexample.
On the latest episode, "Music Predictions for 2023", Kevin and Chris talk about other things for over 15 minutes before getting into what the title promises.
And when they got around to making five identifiable predictions, I found them to be terrible, actually.
Here they are:
1) NFT mania will return with the bull market
If you're out of the loop on the wold of crypto-derived non-fungible tokens (NFTs), you've missed hardly anything but a series of scams. I poked around some projects that promised NFTs would revolutionize the industry and drive more power to artists – all talk.
There's also the feeling I have that we're nowhere near a bull market and won't be for the entire year...
But notwithstanding how the economy might go, NFTs are not coming back to the hype they briefly enjoyed. Not among our communities or the broader community of musicians, that's for sure.
2) Sync licensing is a growing field (Peloton)
Sync licensing is where you license your songs for use in visual media, traditionally movies and TV. Kevin and Chris brought up Peloton, the tech-fueled stationary bike and fitness company, as an example of how sync is growing – that's another library of music, licensed by Peloton for new purposes.
But speaking of the economy, using Peloton as an example of growth is way behind the curve.
Peloton's stock price peaked in December 2020 (two years ago) at just over $150 a share. It's now down 94%, to under ten dollars a share. Ouch.
3) An AI reckoning around who controls generated music will occur