Chris Andrew - Home
Piano-trumpet quartet as featured on Coffee Table Jazz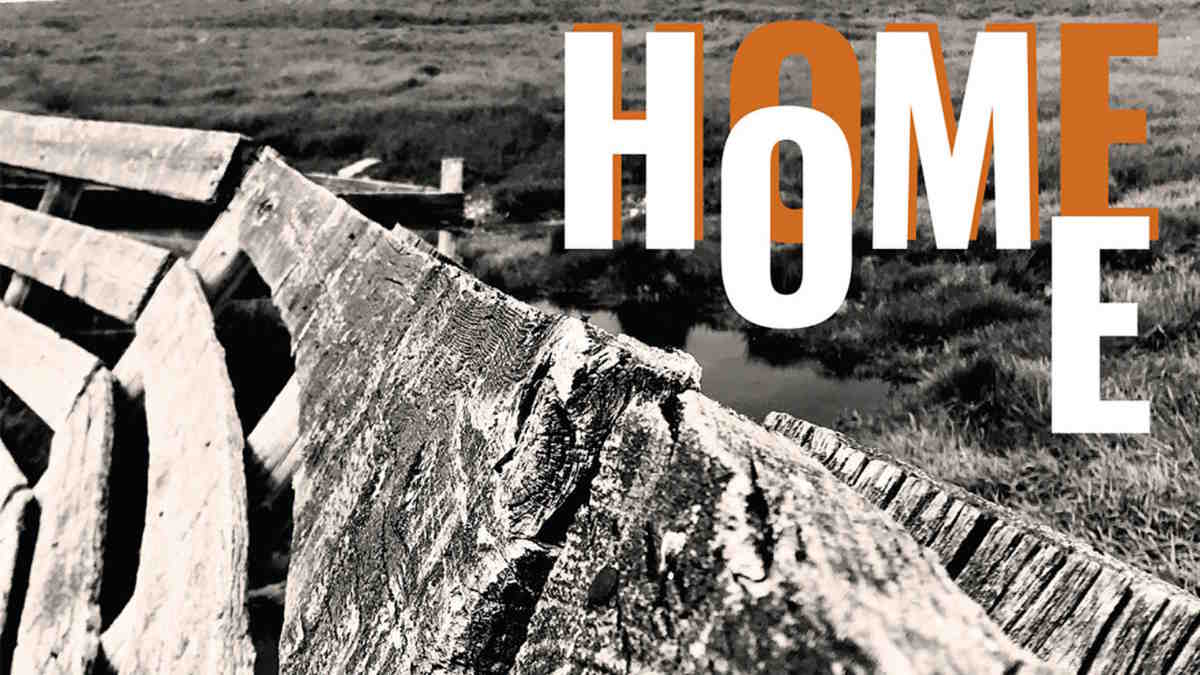 Home is Chris Andrew's piano and saxophone quartet album with Chronograph Records, released from his home province of Alberta on September 2, 2022.
Chris went to MacEwan and is an Edmonton-based pianist, but he recorded Home in Auckland, New Zealand while doing grad school.
This week, the title track got on a Spotify editorial playlist, Coffee Table Jazz, which is one of the genre's largest playlists. That's good for about 100,000 streams through this weekend. It's track three, and the two tracks before it are slick and solid post-bop quartet playing.
The tracks "Down Up" and "Wrecking Ball" are also in this swinging space. Joey Calderazzo is a cited influence, which makes sense; maybe someone like Miles Black or Tilden Webb locally.
Then you get to that title track, "Home", and it takes a tender focus on the piano and lovely tenor melody in the high register. Maybe the playlists have enough burning flights of fancy to last us lifetimes and they're dying for what some people would call schmaltzy acoustic ensembles. The piano solo has nice restraint.
The softer side of the album, which also includes "Theme and Variations", is my favourite.
The saxophone playing throughout reminds me of 90s Joshua Redman or of some albums by Michael Blake that I checked out when enrolling at CapU. "Edge of Life" is an easy-grooving tune that would sit nicely alongside any of that: probably the most unique track.
---
Home: The Raven; Out The Door; Home; Edge of Life; Down Up; Theme and Variation; Wrecking Ball. (48min)
Personnel: Chris Andrew on piano; Roger Manins on saxophone; Ron Samsom on drums; Olivier Holland on bass.
On the inside-baseball front, I hope that catching success on Spotify et al. opens up the gates for Chronograph a bit. Now that I work at a small artist-run label, I have the goggles on to see the set of challenges that these labels face and how people address them. (Hopefully they're not rose-coloured glasses all the time.)
I've covered Chronograph albums (Arancina, Al Muirhead, Saskatchewan Suite). The label gets good funding and puts out high-quality products – definitely quality over quantity – and I wonder if the release and audience work around their artists gets the same level of attention as the production. Maybe that's not Chronograph's job; I get it, the artist should drive the bus and build their own audience.
I also don't really know what Chris' thing is here as an artist. He is such an expert who has played sideman on dozens of albums; when you have "Galaxie Rising Star Award" in your bio, you know you're a Canadian GenX jazz legend. (Website update needed, seriously don't try a news page at home kids.)
His band as recorded in Auckland are talented and poised. But what is it that he wants to highlight on this release?
Doing grad school, and recording this album, in one of the quintessential covid-news countries in early 2020 must have been quite an experience...
At least once in a while, a label and a sympatico artist can link up and celebrate a win together no matter what. Improvise for show, Coffee Table Jazz for dough.