The Chris Davis Concern: a two-trumpet project After Dark
Chris goes into what he and Brad Turner will play, plus the tension around self-promotion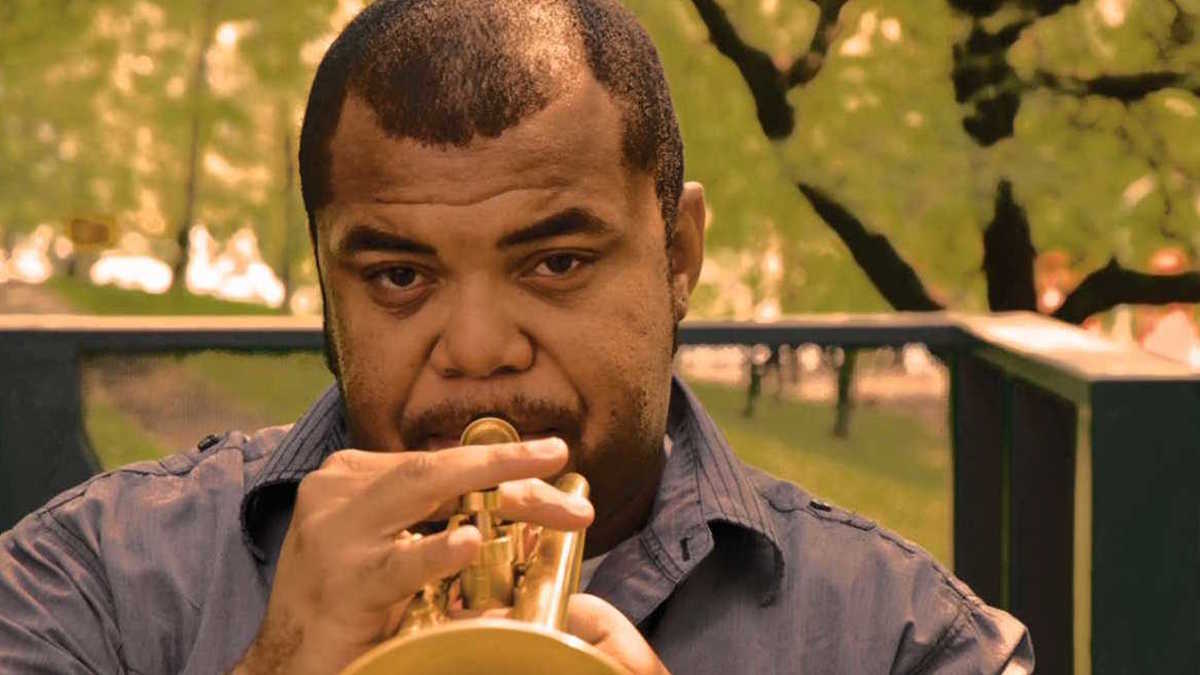 Chris Davis spoke to me about his upcoming two-trumpet project, the Chris Davis Concern, which will debut at Frankie's After Dark this Saturday. Joining Chris are Brad Turner also on trumpet, Adam Thomas on bass, and Joe Poole on drums.
---

Thank you to Pearson Instruments for sponsoring this free weekly article. Brad Pearson is a guitar tech and luthier in Marpole, South Vancouver. Take your instruments to Brad for setups, repairs, and more; find him at pearsoninstruments.ca.
---
The Chris Davis Concern
Chris got candid with me about the tensions around social media and self-promotion, in addition to sharing some the repertoire that he'll play with the group.
But first, he marked a nice milestone for 2023:
"I got here in October '03. That's when I actually came up here and was living here. I had been on the road a bunch in between then, but it'll be 20 years in October. It feels a little weird because I don't think about it day-to-day. When you have a milestone like that, it puts you in perspective. That stuff is almost half my life. I've been in America for half, and now Canada almost half."
The group of Chris, Brad, Adam, and Joe is a brand-new one:
"I don't think we've ever played. I played a lot with all those guys individually. I've never played a trumpet gig with Brad. I don't know why it doesn't happen, guitar players and saxophone players do it all the time, but for whatever reason, certain instruments don't share the bandstand that much.

"I look up to Brad, he's always been super great to me. It should be interesting, I have no idea what that's going to be like. I don't think it'll be a cutting contest or anything like that. Just respect, humility, having a good time: we have nothing to prove."
Woody, Wynton, & Freddie
Here's what Chris mentioned for the material they'll play:
"We're hoping to play "Rosewood" by Woody Shaw, "For Wee Folks" from [Wynton Marsalis'] Black Codes from the Underground, we're gonna play "Birdlike" from Freddie Hubbard's Ready for Freddie, and some other things.

"An underlying inspiration for the project is Woody Shaw and Freddie Hubbard. And there isn't [one of me or Brad] who is supposed to be one role or the other, it's more just a sonic thing that I thought could be interesting.

"There's also heavy Wynton influence. I would say that Wynton's playing is influenced heavily by Woody Shaw too. My own playing, there's some Freddie and Wynton or whatever: not Lincoln Centre Wynton, but 80s and 90s Wynton."
Chris took the time to shout-out another fellow trumpeter and Woody Shaw-influenced artist in our scene:
"I'm a huge Feven Kidane fan; cool cat, very humble, she's got a lot really going for her. And coming out of Woody, that's pretty awesome too. I don't know if cats sleep on Woody, but for whatever reason he's not mentioned as much as Miles or Chet or whoever. If she's studying all that Woody and understanding music from that side, that's not so over-saturated already, I think that's a very wise move for her."
Social media & scene support
Chris concluded with some thoughts on social media, the tension around self-promotion, and how we – members of a local scene – can support each other through it all.
They're thoughts that I plan to revisit, so here's the full balance of what Chris said:
"I would caution the scene against expecting everyone to be in the new mold, if that makes any sense.

"There's a movement right now of autonomy, from the inception of the idea all the way to the last date of the tour, done by one person. I would guard the scene in general away from maybe forgetting about the artists who aren't really interested in doing that self-promotion angle. It doesn't mean that they don't want to participate, that maybe there's an air of arrogance or anything like that. Maybe it's really truly not who that person is.

"I would encourage artists, record labels, DJs, aficionados to maybe, if you haven't heard a cat for a while maybe find out what's going on with that cat, help present something, or collaborations, introduce them to a songwriter or another artist – just go have a conversation with them and find out what's going on. I don't think I'm the only person who feels that way.

"Eventually, it's quite a deliberate decision. I have to decide. I'm well aware that I'm working against myself by not participating in that, but I would rather roll with that and be very comfortable and happy with myself, versus conform and complain because I'm unhappy with what I'm doing.

"If you want to be on there ten hours a day doing that, then more power to you. But I think I know myself well enough to know it's not natural for me. It shouldn't be a disadvantage is what I'm saying. It shouldn't affect your ability to have a real presence, just because you don't have a social media presence."
The Chris Davis Concern hits at Frankie's After Dark starting at 11pm Saturday, February 11.