David Lavoie & Carson Tworow - Urban Repurpose
David & Carson released their first full album on July 23, 2021, with David living in Calgary and Carson in Vancouver.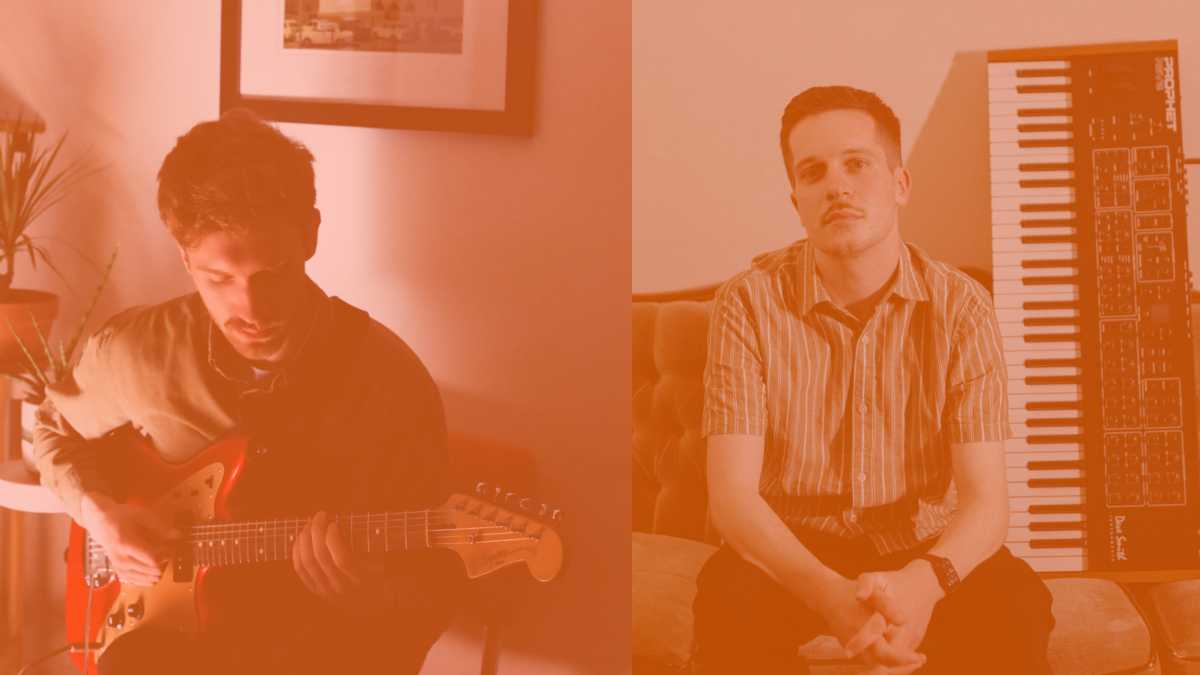 On the Rhythm Changes Podcast, David Lavoie & Carson Tworow talk to me about their new album, Urban Repurpose: a new development on their multi-year partnership previously known as Chill Evans.
We talked about:
The connection to a store named Urban Repurpose at Park & Tilford in North Vancouver, where Carson and David lived
The roots of their collaboration as samplers and beatmakers in North Van
What it's like to work as a production team with another artist (Nina Soro, "Pennies for Christmas")
The music that Carson and David have released with other ensembles, like tourdefrance (Luke Fantom with Carson) and David Lavoie Quartet (featuring Brad Turner)
Changing the name from Chill Evans to their own names, and why they decided to do so
Collaborating across cities and Canadian provinces on Urban Repurpose
Which tunes are Carson tunes and which are David tunes
The instruments they each played on the album
Working with Inner Ocean Records, a successful and small label in Calgary
How they decided on the title for each track, and how they don't worry much about it
A type of track title naming where you come up with a title from the first phrase that associates with a melodic fragment
The business steps that happened as Carson and David went from finished product to release
What they're working on next as a duo
Trying the Conversations with Tyler production function question with Carson
Album review
Lo-fi beat music is at its best when it's jazz. Inner Ocean believes it, and they do more than any Canadian label to promote the best of this genre fusion.
When these beats don't have enough jazz content, they sound empty and get caricatured as music to study with. You can study to this project, but you'll find repeat value from the jazz nuances.
"Kitchen Yellow" is a standout track with all the good stuff. David plays heavy trumpet on a vibe that you can pair with any jazz-R&B instrumentals going back to the 80s.
He also takes a nice solo, and indeed you'll find trumpet soloing on almost every track. The harmonized trumpets recall the early Snarky Puppy albums — but on a much different budget!
The tracks that don't have trumpet solos are "Bucharest" and "Coasting On", which both have more synth work from Carson; and "Screendoor" and "Doused", two interludes that close out the album.
On another note, David's clean electric guitar features on "Night Function"—fun solo and synth stabs! There's another guitar solo on the title track "Urban Repurpose".
If there's something missing for me, it's solos from Carson on the synths to feature his sounds and add his jazz voice.
As Chill Evans, David and Carson also invited rappers to collaborate. As they grow into their new duo, I'd look forward to hearing some guest spots too.
All in all, this is a solid debut by two producers who shine on several instruments. Their chemistry despite the online, cross-province collaboration is enjoyable all the way through.
Any jazz fan looking for accessible on-ramps into the genre for fans of other sounds—these folks are serving you.
Urban Repurpose is just as fun as the Inner Ocean standout project Volk // People by trombonist Carsten Rubeling. The share of all jazz fueled by this sound looks to be growing fast.