David Restivo - Arancina
Dave got Juno nom for piano trio with Jim Vivian, Alyssa Falk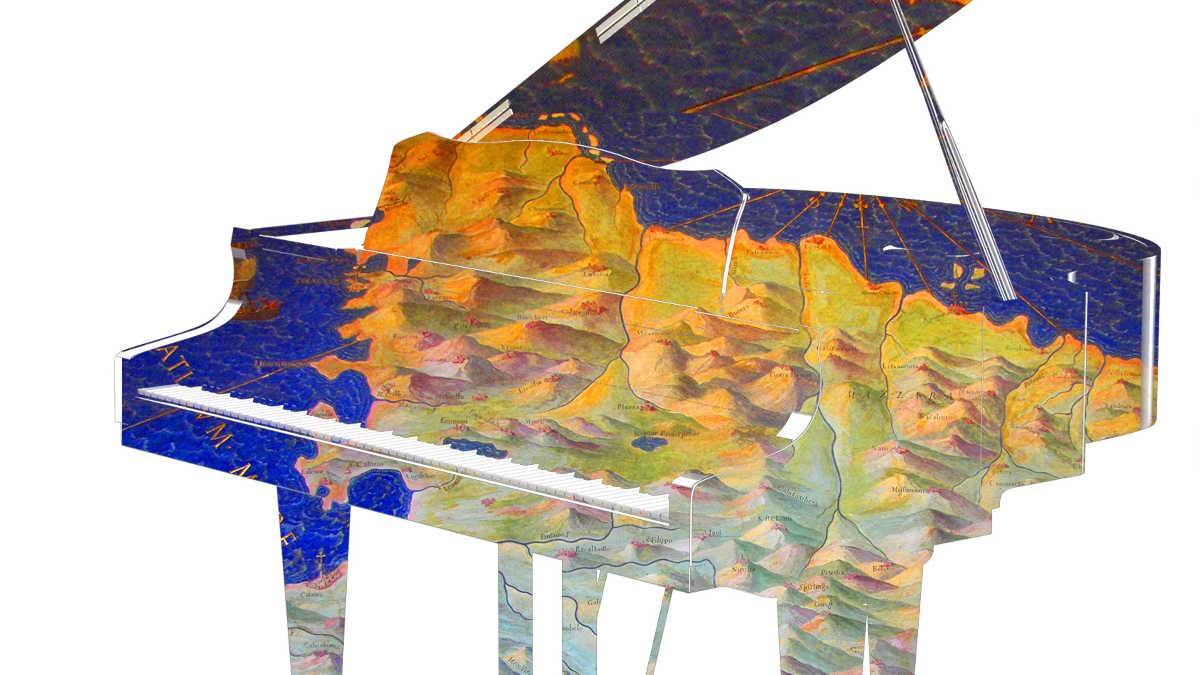 David Restivo grew up in New York, Vermont, and Toronto, but he now lives in Nelson, BC. He teaches music at Selkirk College. He's in a relationship with Fawn Fritzen, who features twice as a vocalist on Arancina.
That's only the tip of his iceberg. He's been on faculty at five Canadian post-secondary music programs: Humber, UofT, SFX, UM in Winnipeg, and now Selkirk.
However, in the 80s Dave had left his own music studies to turn professional as a teenager. He nurtured an esteemed career in jazz.
His discography includes work with Rob McConnell and the Boss Brass, Mike Murley, a band called The Merlin Factor featuring drummer/lyricist Jim Hillman, the Morgan Childs Quartet, and his own albums. He has also toured with international jazz stars.
The ensemble
This body of work speaks to Dave as an accompanist. In an interview with Ottawa radio station CKCU after a gig he did with Fawn there, he talks about his keen sense for the artistic "intent" of the feature performer.
Dave's intent as a leader on Arancina makes for a strong statement. He has Canadian jazz bass legend Jim Vivian and younger but accomplished drummer Alyssa Falk in his trio. They've performed together since at least 2009, when they appeared at Humber and played "It's You Or No One" and other tunes. Their arrangement of that tune 12 years ago is similar to the album version here.
To help fund Arancina, the record label Chronograph Records received $5,204 from FACTOR's Comprehensive Music Company program. That's less than half of their average grant receivable from this particular program, which means that the budget was smaller. An efficient project!
Chronograph is a label with a jazz artist at the helm, like Cellar Music is to Vancouver. You love to see it.
Fawn sings two songs on this album: "Kintsugi" and "Bittersweet Goodbye". She recorded both songs separately for her own album How to Say Sorry and Other Lessons, released in 2020 also on Chronograph.
Dave and Fawn did a CBC interview with Dave White in summer 2020 to promote Fawn's album. About "Kintsugi", they said they wanted to channel Burt Bacharach. To paraphrase, they admired the ability of legendary songwriters to make complex music sound natural.
The music
The first four tracks come together as what Dave calls the Sicilian Suite. He plays with attitude and fun-loving energy throughout, and he's not afraid to make the harmony sound dark and powerful. It's a journey of more than 20 minutes through his personal style.
"Kintsugi" is the standout of the two songs, sounding the most fresh of all the album's cuts. "I was making plans when the world shook and shifted," Fawn sings.
There are two instrumental cuts in the middle of the album that feature Dave's trio mates. The bassist is the star of "Raven's Wing" with his touch on the fingerboard shining through the mix. And drums open the free-sounding "Baby Steps", keeping the interest high from there on.
As for the closer, "It's You Or No One", the album was just as strong through the first eight tracks. But this last one gives the best sense of what you'd get from Dave at a live gig. Is that what standards are for?
The takeaway
Arancina comes from a breadth of experience that you can't fake. Dave is the real deal, and his album takes you on an expansive ride. Jim Vivian, Alyssa Falk, and Fawn Fritzen are inspired contributors, too.
Having listened through and looked back on Dave's discography now, I find that his most recent album brings together the best of his life in jazz. He sounds as playful as a leader as he does when accompanying.