David Vest - Live at Hermann's
I thought when his bio says, "since 1957", that this was Vest's birth year. No, that's when his career started.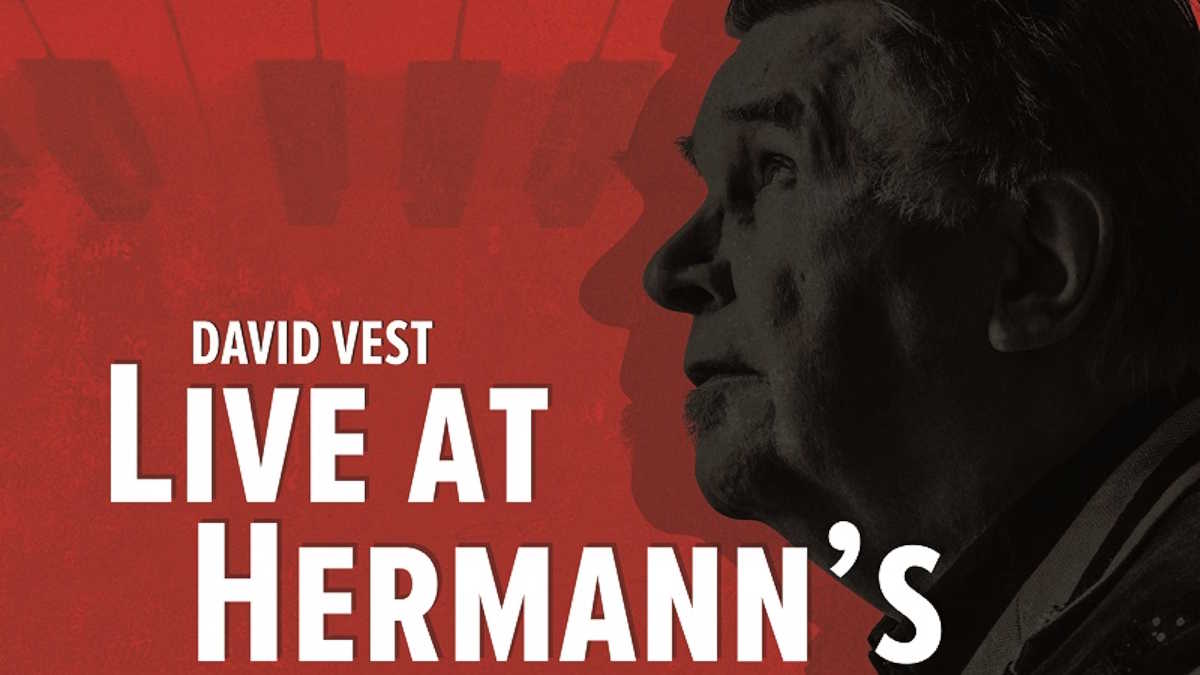 The album David Vest Live at Hermann's released October 1, 2021. It's one half of a double release; he dropped another album recorded in Calgary, but today's focus will stay on the BC-based Hermann's date.
On my way into this album, I got some of it right.
I can tell Vest is from Alabama originally, though he lives in Victoria, BC, because he tweets about Alabama football.
But I thought when his bio says, "since 1957", that this was Vest's birth year. No, that's when his career started.
Sometimes I don't like electric blues: too loud, too much guitar, too staid. This album isn't that. It's piano-led, and it breathes. You can feel it right from the first rolling harmonized blue notes from the piano on "Mystery Train". Vest is a living legend who brings the catharsis that the blues demands.
It's closer to Night Train by Oscar Peterson, released when Vest would have just come of age, than it is to electric blues. And there's still guitar, starting off with a clean electric old-school solo on track one.
The second track, the trad standard "My Bucket's Got a Hole In It" is my favourite.
That said, I can't mistake this for a full-on jazz set. The seven-minute jam "Infarmaratin", based on St. James Infirmary, has an odd Stevie Wonder "Master Blaster (Jammin')" reggae groove. Musicians the likes of which you'd find often at Hermann's wouldn't do it this way.
But that takes nothing away from Vest's mastery. The jam on "Wade in the Water" is even longer, but much more enjoyable. According to a press release I received, he has performed over 50 sold-out shows at Hermann's.
There's a lot more history to spill about Vest, but if you just learned about him like me, I'd just start listening!
Pair with David Gogo for an interesting contrast of Vancouver Island blues musicians named David.
Choose your streaming platform here and listen to David Vest Live at Hermann's.
The artist maintains the link above. If the link broke, please contact Rhythm Changes, and thank you for the heads-up.