The Promise of Dee Daniels at Cellarstream
Dee performed at Frankie's with Tilden Webb on piano, Bill Coon on guitar, Miles Hill on bass, and Paul Clark on drums.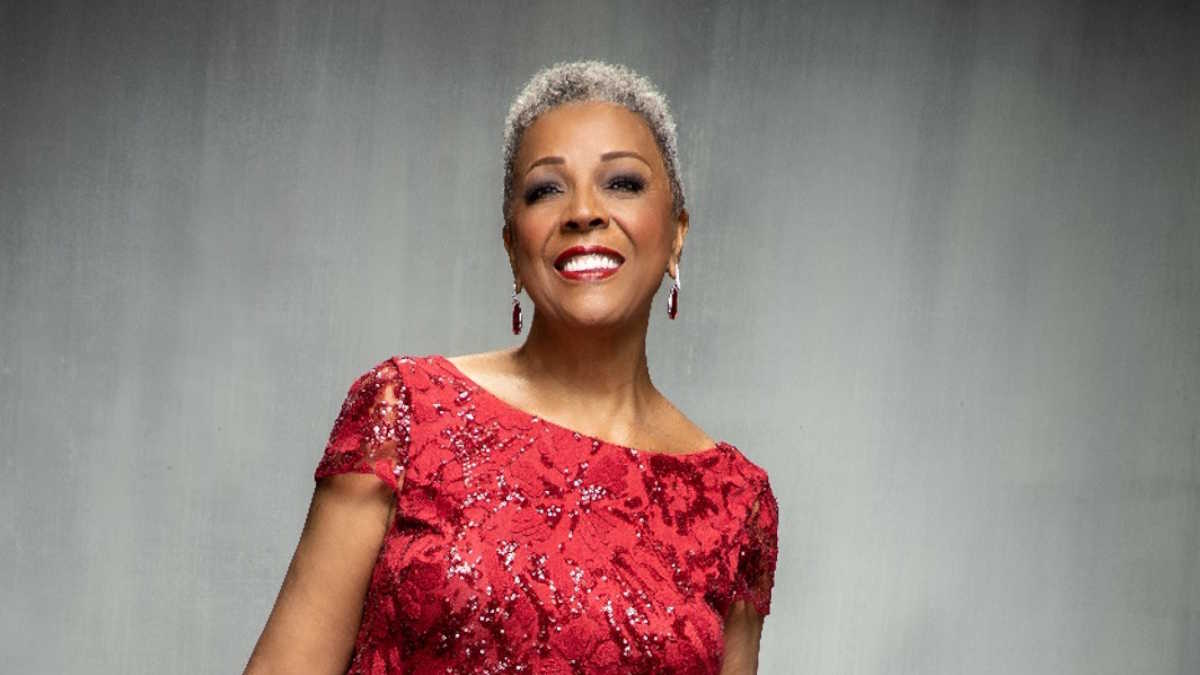 Dee Daniels performed at Frankie's Jazz Club on Wednesday, May 5th with Tilden Webb on piano, Bill Coon on guitar, Miles Hill on bass, and Paul Clark on drums.
Dee is a jazz, blues, and gospel vocalist whose career spans nearly four decades. I had the pleasure of listening to her and the band through Cellarstream, an online series co-presented at Frankie's by Cellar Music Group and the Italian Cultural Centre.
The occasion for this gig is Dee's new album The Promise, which came out on Friday, May 7th.
Her setlist for this gig is a close match to the album's track list and the entire set is album-calibre playing.
Getting into it
As a bassist myself, I start to take in the performance through Miles Hill's crisp electric bass playing. It cuts through the livestream mix and keeps everything moving.
On the opening number "Choose Me", the band sets the mood of gospel themes with post-bop instrumental energy, but the following song "One Moment In Time" brings gospel to the forefront. This ballad's bluesy outro vamp on guitar shows how Bill Coon lifts up this ensemble. The guitar solo is a perfect fit.
Before getting into the album's title track "The Promise", Dee speaks on stage about writing the song:
"[It] came to me later in my meditation process. I had numerous thoughts about life […] I got some answers and did a lot of internal house-cleaning as it were, cleared out a lot of emotional baggage that I didn't even realize I was carrying around. Every time I stopped, I voluntarily opened it up and pulled out all of those little pieces […] I grew up in church, so that's why I talk like this. There was a promise that was made by God for all of us."
"The Promise" starts with Tilden Webb's piano in slow 6/8 time before building into a powerful bridge. Similarly, "Love Inside"—written by Dee and Barry Greenfield—opens with guitar and piano playing a warm melody together. "Love inside of me, shining ever brightly," Dee sings to this melody. "Glory to God for the love inside of me." Another bespoke guitar solo follows.
Hitting harder
Dee introduces her song "Dance With Me" as "an invitation to you tonight and always, to dance. Find the joy." A minor key with a darker modern-jazz vamp, the song finds her across the vocal range. Paul Clark continues finding all the right spots on the drums. Tilden's piano solo is rhythmic, and Miles even takes a bass solo flush with long runs of funky notes. The vamping outro from here is the moment from this set that most belongs on a large festival stage.
On "Love Is The Answer", a soft intro leads into a heavy gospel groove. Multiple vamps frame the guitar, again playing the blues with some tremolo picking and string bending.
"I Want Jesus to Walk With Me" and Paul's drumming swing in the way that the song "Moondance" tries to imitate. But because of the G-minor key and song form, I recall the tune "Ms. Garvey, Ms. Garvey" by the late Roy Hargrove's big band, which my high school jazz enthusiast-friends and I used to play. The energy that Dee deploys on this number is inspiring and pure jazz, though it loses no gospel force. She hits harder in the best way.
Accordingly, Dee ends with "Let Freedom Ring (The Ballad of John Lewis)"—an epic arrangement sourced from words written by the late American politician Lewis.
Dee spoke at the performance about finding joy while coming out of cancer recovery. Seeing her perform, release an album, and look ahead to the promise of festivals this summer is inspiring and well worth the attention of Vancouver jazz fans and beyond.