Live music
Michelle Escudero on Gordy Li Smurf at All-City Athletics
Smurf Quartet marked The Infidels' Knockouts series launch at the boxing gym on Oct. 28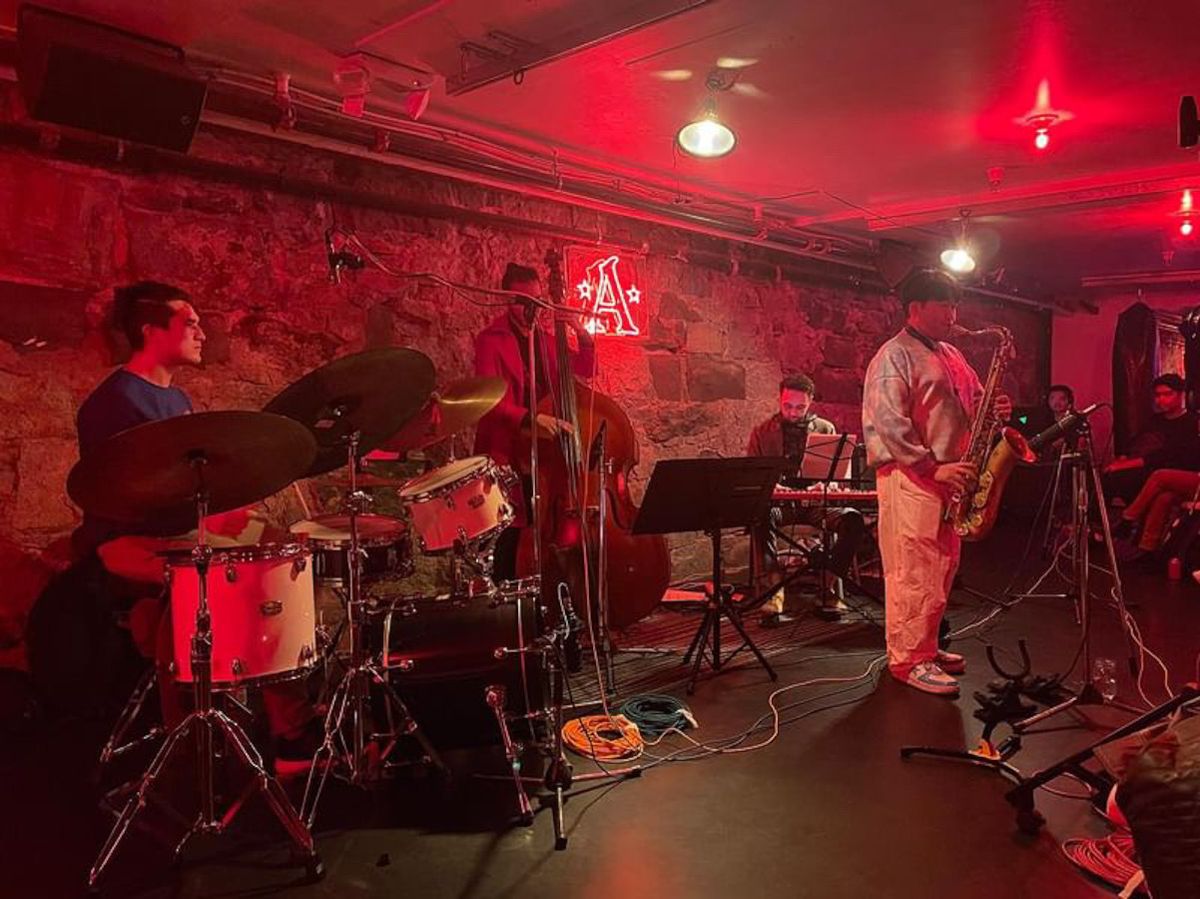 On Saturday, saxophonist Gordy Li's Smurf Quartet featuring pianist Quincy Mayes, bassist Piyotr Kao, and drummer Seth Kitamura played the first Infidels Jazz show at All-City Athletics, a fitness and boxing club located downtown on Hastings Street.
All-City Athletics founder Jordan Bowers is the grandson of multi-instrumentalist and BC Entertainment Hall of Fame inductee Lance Harrison (1915-2000); All-City calls the space where The Infidels' monthly 'Knockouts' series takes place "Lance Harrison's Cabaret".
Vocalist Michelle Escudero attended the show on October 28 and joined me afterward for a quick chat, to tell you what it was like.
WILL CHERNOFF: So, how did it go? What is the vibe of All City Athletics like?
MICHELLE ESCUDERO: It's almost like Guilt & Co., because they have that red lighting going on, but it's definitely smaller. It's more like an intimate vibe, because you're there for the music, not for the drinks or for the food. There was a bar, but most people like during set break, they just hung out and talked with each other.
WC: Because it's a boxing gym!
ME: Exactly. Yeah, they had the punching bags hanging from the ceiling, and Piyotr and Gordy were taking some kicks at it, same with Steven. If you kicked hard enough, they would move along the wall, because they're like bolted to this metal thing so that it's easier for them to move it to different places. That was a source of entertainment there as well.
WC: And what kind of stuff did they play?
ME: They played standards, but it's Gordy, so, not in a straight-ahead way. They played "Stella", they played "Alone Together", and "Toys" by Herbie Hancock, "Duke Ellington's Sound of Love" [by Charles Mingus], and "Knozz-Moe-King" by Wynton Marsalis. He went from "Alone Together" right into into "Knozz-Moe-King".
Gordy's thinking behind Smurf Quartet, why he named it that, is because Smurf – in video games – is when a top-level player, they make a new account so that they can play lower-level players But he also said that to him, 'Smurfing' is just something really good.
I've watched Gordy when he played [with another ensemble called] Rush Hour at Tyrant, both times. Definitely among people my age, the focus is, "How do we sound live?" And so Smurf Quartet is like a way for him to express his identity as an Asian Canadian and also just play how he wants to play.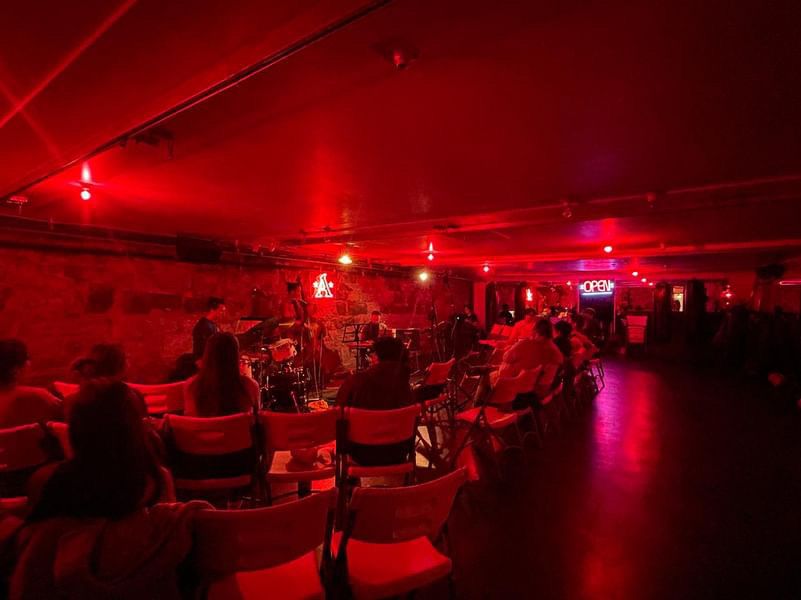 His standards, they were unpredictable, the feel would change, they'd hear the soloists and then adapt to that. Quincy Mayes was doing a piano solo, and Piyotr and Seth were sitting out, they were just listening. And then Seth started coming in with this backbeat groove.
We were not expecting that to come in, it kept you on your toes. You always wanted to know, "What is the band going to do next? Are they going to sit out? Are they going to change it up?" It kept our attention for real.
The Knockouts series will continue this month with drummer Kevin Romain's Salience Network album release show on November 25, and in December with bassist Julia Farry's Assorted Mustard Greens ensemble.