Jazz meets shred guitar
An interview with Keanu Ienco, a 24-year-old guitarist in Nanaimo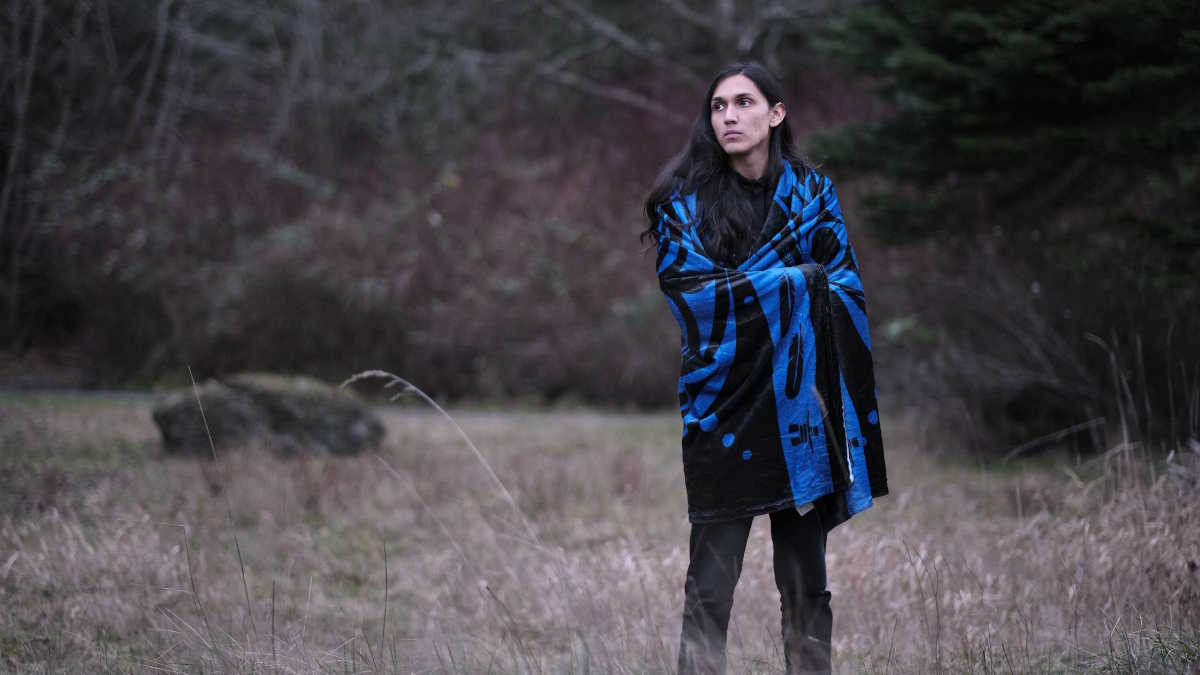 Keanu Ienco is a guitar hero: a jazz education turned up to 11, Wes Montgomery meets Joe Satriani. He released his first album, Celestial Desire, from Nanaimo on March 18, 2022.
Keanu will perform with James Van Weerden on bass and Adam Robertson on drums to support the album release on April 2, 2022 at Vinyl Envy, which is a venue in Victoria. At the gig, Rowan Farintosh will lead a saxophone-guitar jazz quartet to complete the double bill.
According to an interview with Our Native Land, Keanu identifies as Havasupai: an indigenous group of the Grand Canyon area in Arizona.
Keanu Ienco does more than shred: he plays jazz
While studying at Vancouver Island University (VIU) in the late 2010s, Keanu played gigs in mid-island ensembles like Andrew Homzy's NOLA Nighthawks. He was keen to tell me about his jazz background and how it's still relevant to him today, despite releasing a mostly instrumental rock guitar album:
"Jazz is the most common kind of gigs I get hired for. Even on my album, they all start out as jazz tunes, like I'll have a 'head' and then keep adding more arrangement stuff to it. And all my voicings are jazz voicings, but with distortion.

"I may consider doing a stripped-down, one-take trio type of record at some point."
Education
In our interview, Keanu highlighted two important teachers, the first of whom contributed to Celestial Desire:
"I have a co-producer, who goes under the pseudonym Folded Lines, but on the teaching side, he's Jim Blair. He's been a local musician, music producer, guitar teacher, actually my very first guitar teacher.

"I took lessons with him for ten years. He's a mastermind in all that production stuff, so he's the co-producer. I was the more hands-on person with everything, but I'd send him stuff and he would send me stuff back with notes.

"And we did learn a decent amount at VIU about audio production too."
The other is Lee Ellefson:
"He was the guitar teacher at VIU, and I did all four years with him for private instruction. He's a really great guy and fantastic teacher; even people who didn't play guitar would do tutoring with him at the program.

"He writes more modern contemporary jazz stuff, but he really inspired me on this record. I use what I refer to as 'Lee voicings' with a compound interval, and fill it with open strings, and that's what you find a lot on the record: those kind of open, ethereal type of voicings.

"So he's a huge influence on this album, even though if you check out his stuff, it's not going to be distorted guitar or anything like that."
For his part, Keanu teaches at a lessons studio in Nanaimo now.
Album production
Speaking of distorted guitars, Keanu chased the tone and recorded them himself:
"All the guitar parts were recorded here in my home. I demoed everything, I got my drummer friend to come over and demo. Everything else was recorded at Risque Disque Records, that's where we did the drums with Anthony Sharkey."
I admire the confidence that Keanu, 24, brings to the table.
Celestial Desire by Keanu Ienco
Of all the album cuts, "Riverside Cake" balances jazz and rock most evenly. It's a Purdie shuffle groove going into 5/8 with intense, crunchy chords.
Elise Boulanger sings on a few tracks: "Indigo" and the title track, plus wordless vocals on "Wovoka's Dance". It's a nice addition to an otherwise pretty steady series of arrangements.
And some of the instrumentals still leave enough space that they could be songs, in particular "How Did We Get Here?" – though it has some seriously impressive upward guitar sweeping.
Keanu cites Pat Metheny as an influence, and I hear it on "Celestial Desire", which brings a bit of Metheny's Bright Size Life energy.
On the other hand, there's no jazz on the highlight single from Celestial Desire, "I Still Shine" – which just shreds.
Going through the album, I thought about what I wrote in a review of Paper Dream by Omianan last month:
"'At Last it Rained' has that feeling after a powerful number at a rock gig, when your ears need a rest and you space out to an isolated, reverberating guitar; but it builds for a while, too."
Keanu does that on several tracks, including the title track.
The right fit for Keanu in Vancouver
Presenters and fans in Vancouver: where will Keanu fit best?
I move that he has enough jazz to hang: the question is whether or not Celestial Desire is heavy enough for the hard rock folks. I say yes, and he's confident enough to make it work.
Let's think about a bill at the Rickshaw or something, and unite the jazz and rock communities like few performers here can do. Keanu's already scheduled to do it in Victoria; that's the power of his project.
---
Listen to Celestial Desire by Keanu Ienco here.
The artist maintains the link above. If the link broke, please contact Rhythm Changes, and thank you for the heads-up.