They can hate but Keith O'Rourke is still swingin...
Sonny-forward sax chordless trio for optimists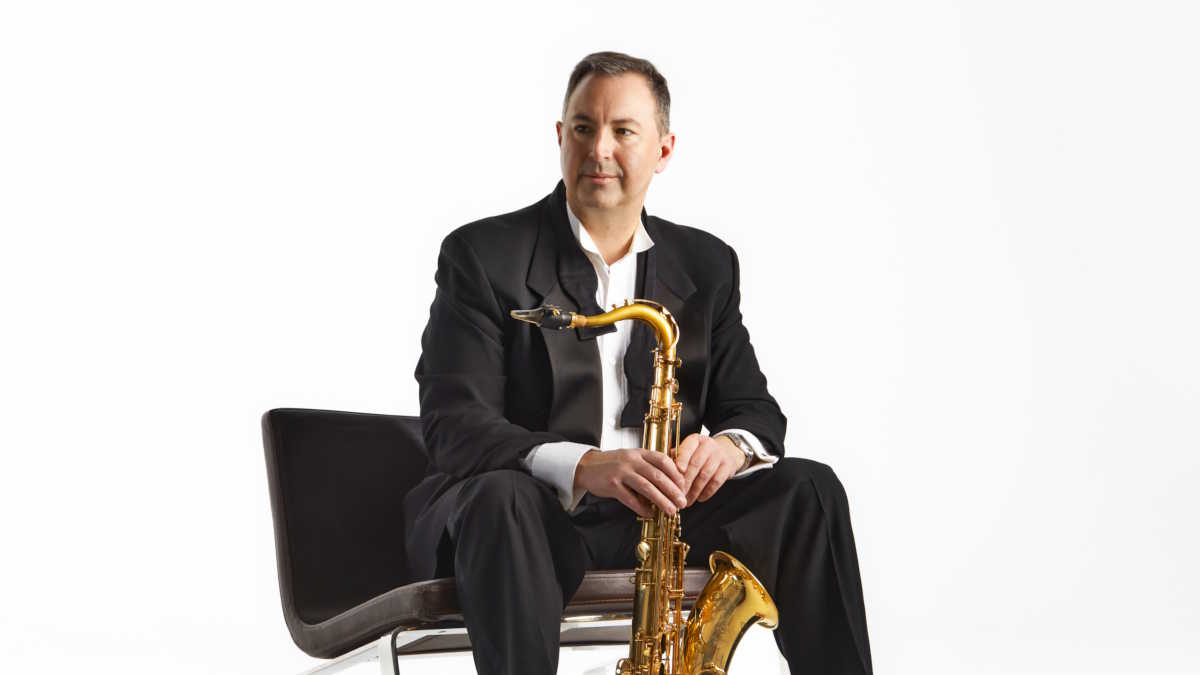 Out of all the saxophone influences that Keith O'Rourke shows in his chordless trio album out on Chronograph Records, Imperfect Perfectionist, Sonny Rollins is the main one.
Keith's take on "What Is This Thing Called Love" has that nighttime club freshness from classic 50s Sonny records. It's real bop language but with some whimsy to it, plus that certain sound on the tenor.
Chronograph man Kodi Hutchinson returns on bass from Keith's 2017 quintet album, Sketches from the Road. The bass solo on "The Optimist", while we're talking Sonny, is the most Wilbur Ware-like moment, digging deep like Sonny's bassist did on the definitive chordless sax trio record: A Night at the Village Vanguard.
And adding to this Alberta affair, Sanah Kadoura – also part of the upcoming Ostara Project – plays drums with a snap-crackle of active snare and momentum. On "The Optimist", she trades fours in the Max Roach style.
But it's not all Sonny for the trio. Keith also plays soprano saxophone on "The Hare", bringing me back to when Dave Liebman visited Capilano University. His softer playing on "The Tortoise" and "Four Walls" gives me Sam Rivers; Sanah does a lot with the drumset to power the arrangement of those two tracks.
These days, when I think of sax chordless trio, I think not only of Rollins but also New Jazz Underground, the fast-growing YouTube channel.
New Jazz Underground's breakthrough video, on its way to half-a-million views, is titled "they can hate but we still swingin.." and it's like a rediscovered, garbled home video version of Keith's tune "The Hare".
I'm also grabbed by Keith's title "The Optimist". What optimists do today in this music is swing; and whether you're a veteran Albertan or three kids in a kitchen on YouTube, anyone can take a turn laying down tracks with a chordless trio to partake.
Imperfect Perfectionist: Groovin' High; Stopped Time Shuffle; Baker's Stripes; The Tortoise; The Hare; Four Walls; Jelly Bean; What Is This Thing Called Love; The Optimist; Little Sunflower; Blame It On My Youth. (48min)
Personnel: Keith O'Rourke on tenor saxophone; Kodi Hutchinson on bass; Sanah Kadoura on drums.
---
I originally published this edition of the Rhythm Changes Update for subscribers-only and have since made it available for anyone on the web. Please enjoy browsing this website for more content.