Table for six, please
From a gig, a story about "online presence": a term that sanitizes the concept to death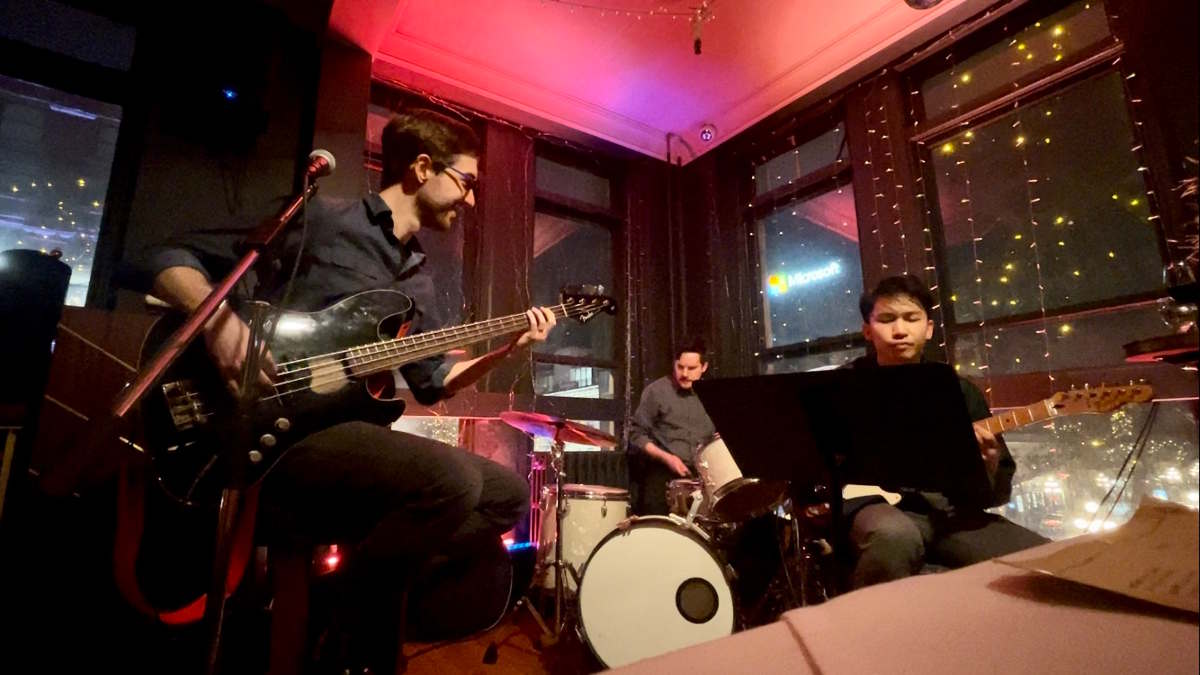 I love that I get to tell this brief, true story. I'll spoil one thing: it's about what people call your online presence, which I think abstracts and sanitizes the concept to death. We're going to break through that with this story.
It's from the third of my recent gigs, which took place on Sunday, December 4th at 2nd Floor Gastown.
William Chernoff Trio at 2nd Floor Gastown
I came into this gig riding high. The first of my three album release gigs – at the Tangent – was packed. And at the second, Frankie's After Dark, a solid crowd stuck around to enjoy our set despite the late hour and my relatively low profile as a musician. (Playing after Mike Allen's main show certainly didn't hurt!)
So at this one, 2nd Floor Gastown, I assumed it would be a bit quieter. But when we picked up our instruments for the early set, I was worried that the venue wouldn't even make back what they were paying me. We're talking about a dozen patrons.
And once we ate dinner and moved on to the late set, I really got worried: still only about a dozen patrons were coming into the house now. If only 24 people came through, that's a weak night.
Then, the table for six walked in.