Live music
Tanika Charles plays the Shadbolt with a band of locals
Despite her Edmonton / Toronto roots, the vocalist's band is "the Vancouver boys"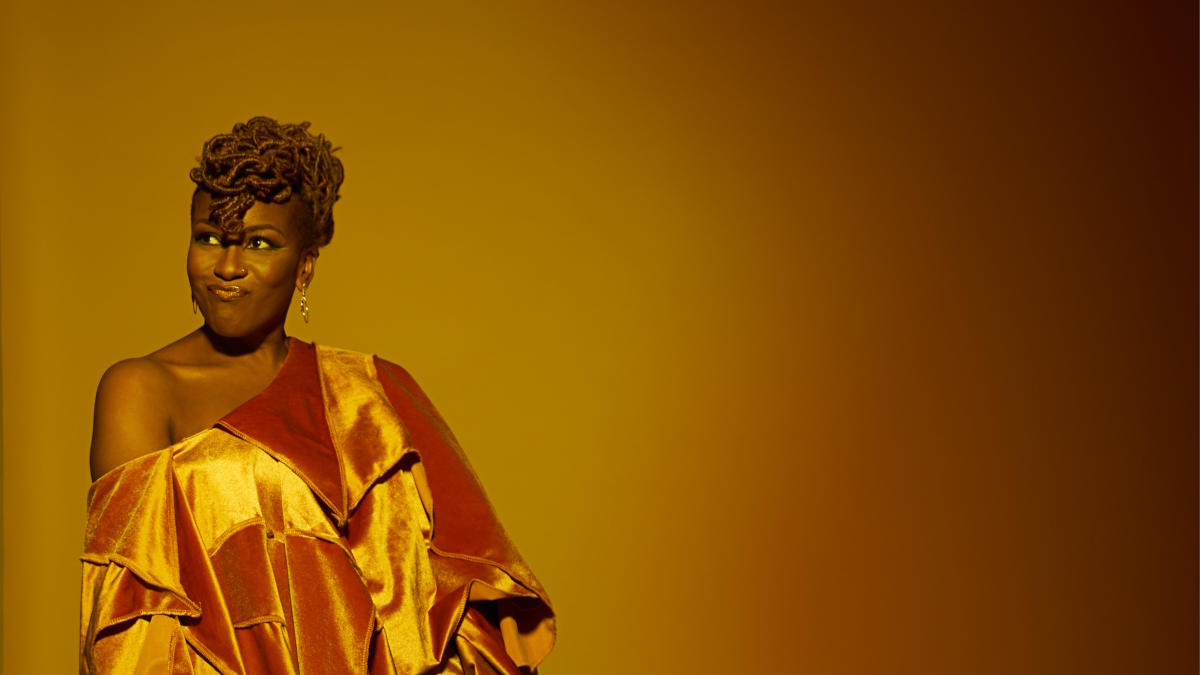 Tanika Charles is a Toronto-based R&B/soul singer who will perform at the Shadbolt this Thursday, January 26, 2023. She's touring her latest album Papillon de Nuit: The Night Butterfly and will share the evening with singer-songwriter-producer Storry, also from back east.
Despite Tanika's roots in Edmonton and Toronto, she tells me that her band is "the Vancouver boys": Jonny Tobin ("one of the most optimistic, positive humans I've ever met", she says) on keyboards, Anthony Anderson on guitar, JeanSe LeDoujet on bass, and Johnny Andrews on drums. Tickets here.
---

Thank you to Pearson Instruments for sponsoring this free weekly article. Brad Pearson is a guitar tech and luthier in Marpole, South Vancouver. Take your instruments to Brad for setups, repairs, and more; find him at pearsoninstruments.ca.
---
Thursday is the Vancouver stop on a fast-moving run by Tanika and the band, who will be coming in from Sidney and Courtenay on the island, then going on to Alberta.
Tanika's previous run of dates in support of Papillon included the French club New Morning – best known in my circle for playing host to Roy Hargrove's memed-out and unforgettable live version of "Strasbourg St. Denis".
Tanika emphasized the rhythm instruments underneath all three of her albums, which feature a rich compendium of soul sounds from across the decades:
"I'm a beat junkie. I always love bass, and I always love a beat. and if I'm touched by it then it's a lot easier to write to. When I started music, I'd been working with mostly hip-hop producers, so it'd be sample-based."
Then she branched out as she released her first album Soul Run and second album The Gumption:
"I love rock, I love country, I just wanted to know how that could all work together. Soul Run was more of an old-school feel, traditional R&B. On The Gumption, the sound changed quite a bit. I was touring with two guitars, drums, and bass. I crafted that album around two guitars, so it ended up sounding a bit more rock. Just testing something out."
With the release of Papillon last year, here's where Tanika finds herself:
"For Papillon [...] I wanted to write to what felt good. There are different styles, I believe, on this album. There's contemporary R&B, soul, gospel on there – it wasn't supposed to be gospel, it just ended up becoming that way."
Storry, who will also perform at the Shadbolt, is a self-producing artist with a challenging, winding lived experience. "I'll let Storry tell her story," Tanika says about what to expect from her on stage.
Tanika will come home from this tour and immediately start working on a future project – with a secret-for-now production collaborator. "I'm going to focus," she says. "I'm gonna take my time with this one."