Trance clapping
Atley King took the audience at Frankie's to a rare place.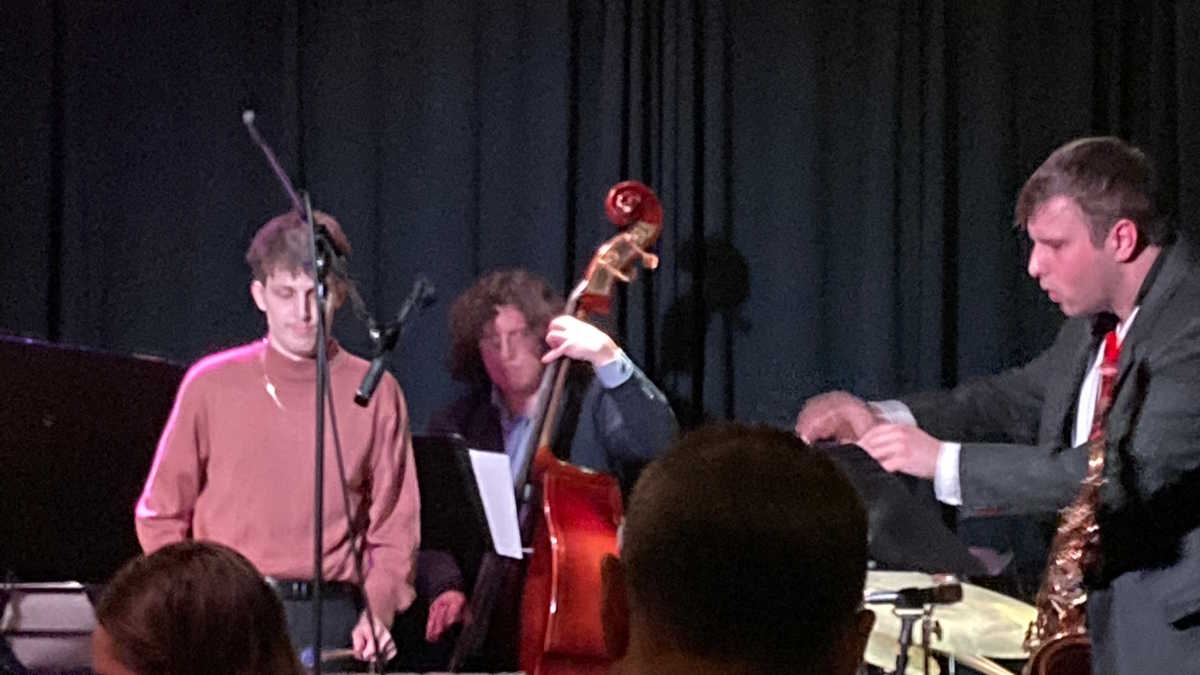 Atley King: Unconditional
Last night, Atley King played vibraphone and led his new band, Unconditional, at Frankie's.
Atley doesn't have any music out for me to show you yet: this was Unconditional's first gig.
The band also includes Sam Baglier on tenor saxophone, Max Huberdeau on piano, David Caballero on bass, & Arvind Ramdas on drums. Atley and the band members are around the age of new Cap graduates, and they performed original music superbly.
But the audience didn't clap for any of the individual solos in the first three tunes.
Why not?
First of all, many of the solos were simultaneous; Sam and Atley playing sax and vibes, or Max and Arvind getting fiery in the rhythm section. We, the audience, couldn't decide who would get the usual contrived applause.
We kept our hands quiet to begin with; then, the real magic happened.