UNCVRD Vancouver: content with a conscience
Seven Studios brings together local creatives and charities with their latest venture, UNCVRD Vancouver.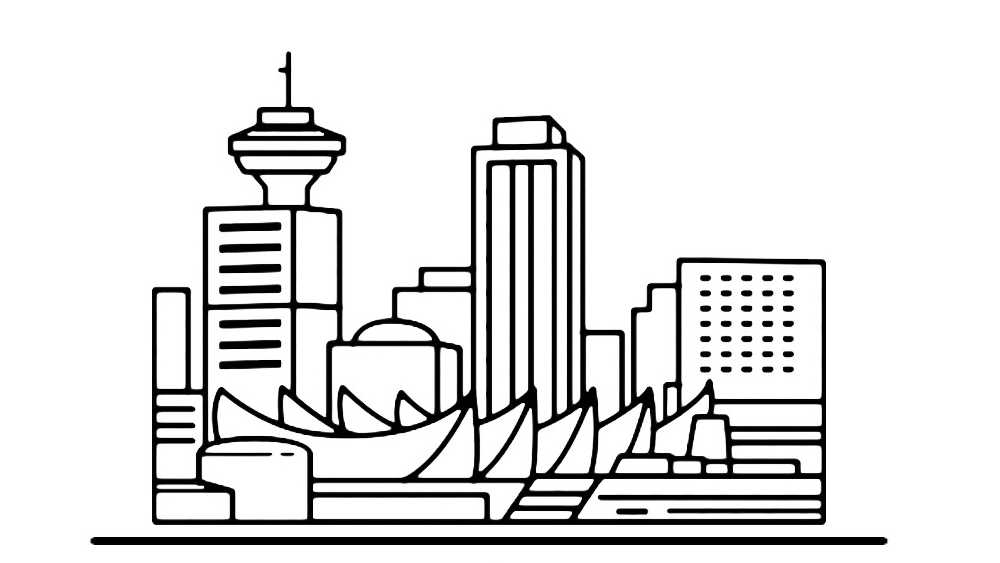 Vancouver's own Seven Studios brings together Canadian creatives and charities with their latest venture, UNCVRD Vancouver.
A livestream showcasing local talent
Looking for the best music that our local scene has to offer? UNCVRD Vancouver has got you covered—no pun intended. The livestream showcase highlighted ten acts from across the Lower Mainland with genres ranging from R&B, Alternative, Pop, and Rap.
Alongside DJ Jason Lawrence, host of The Medicine Show, I had the pleasure of hosting the evening. I'd also like to shout-out producer Stvrk who was behind the turntables for most of the sets. He probably had the hardest job that day!
The community-oriented event was all about the artists. First up, we have Maia.
Even though Maia is fairly new to the province, you wouldn't know it with her powerful vocals and effortless confidence. Being the first artist in a showcase can be nerve-wracking, but she set the bar high for artistry that evening. Her set featured her latest release "Sands", which explores coping mechanisms for dealing with the stresses of everyday life.
The second act in the showcase was Eva Lucia, who demonstrated she isn't afraid to go deep and heavy. With lyrics like, "I don't want to live but I'm scared to die," this seventeen year old is undoubtedly aware of the importance of mental health and how crucial it is to maintain one's well-being. Experiencing something difficult like depression is one thing, but turning it into art takes another kind of strength.
Haleluya Hailu picked things up during the second half of UNCVRD. Her songs are comprised of heavy lyrical content, which doesn't leave a lot of room to breathe. However, she had more than enough air in her lungs for the artists participating in this showcase. As soon as a song would stop, she would continue into the next one with no breaks in between, all while maintaining an energetic and cheerful aura.
The next set brought a little non-English flavour. Originally from Kosovo, Sahati performs some of her music in Albanian, including her track "Ego2go".
Without a crowd in front of you, it can be hard to really get into your performance. Not so for Sahati, who brought incredible stage presence. Guaranteed that whether she's performing for a crowd of fans or half a dozen cameras, she brings the energy.
Wrapping up the first half of the UNCVRD showcase is R&B/Hip-Hop act Girard. He decided to take a different approach with his 15-minute set and gave viewers a stripped-down version of himself, only accompanied by his friend Elijah on the acoustic guitar.
You might have noticed how Girard's first song was performed twice. When you're a perfectionist, you don't just settle for "good enough." At that moment, I could see a hint of James Brown in him.
LAMBSBREATH opened up the second-half of the UNCVRD showcase. Unaccompanied by his four bandmates, frontman Mark Lingelbach had no problem holding his own. With his vocal stamina, I wouldn't be surprised if he ran track and field in high school. All of the songs were lyrically heavy and Lingelbach made sure that every single word resonated with the audience.
Next, we had duo Nykuree and 80Ace. A few things worth noting in their set:
1. The versatility. These two were able to incorporate multiple subgenres of rap and hip hop into their set such as drill, boombap, and melodic hip hop.
2. The element of surprise. Going into the set, I thought that 80Ace would be performing as .Ivyy, his producer moniker. I wasn't expecting for him to contribute so much to the performance, and I was pleasantly surprised.
3. The set design. The duo remained seated for their performance, something that hadn't been done by the other acts that evening. Still, the duo provided tons of energy during their set.
The next artist, Kalyan Rath, made a guest appearance in the previous set as a rapper. Rath showcased his musicality by performing over tracks that he had produced himself. His voice was reminiscent of early 2000's alternative rock.
He paused at the beginning of his second song and looked like he needed to collect himself. He then shared that as much as he lives and breathes performing, he is always full of nerves. This is a good reminder to other artists that nerves are normal and you can still find a way to overcome them.
The next performance was from Raptor. Listening to the studio versions of his songs, you'd find it hard to believe that he could keep up with his backing tracks, but keep up he did. He would rarely miss a beat and, if he did, he would catch it within seconds.
He was accompanied by two of his hype men, whom he interacted with throughout the performance. Their apparel corresponded with the subject matter of the songs, which made for a pleasurable viewing experience.
Halfway through the performance, he brought on fellow UNCVRD performer Haleluya Hailu to perform their single "Moving On". It was a nice change from the rest of his set, which mainly focused on his rapping skills. This song had a more dynamic message to it which was conveyed beautifully through Raptor's outfit, the set design, and the props.
Laz had something that no other performer had: a badass female electric guitarist! This key ingredient provided him with all the energy he needed, and he jumped and danced around his side of the studio. Even if there were only 3 people in that rehearsal room, he made it seem like there were 300.
The thoughtfulness put into his set was apparent right from the get-go with his transition from "Afrikan Child" to "Don't Look Back". This was a truly unforgettable moment from his set. Similar to the other artists on the bill, he performed a lot of unreleased music. I always wonder if studio versions live up to the energy of live versions. If not, I can always revisit the performance on UNCVRD Vancouver's Youtube channel.
The power of young talent
The most impressive thing about the evening was how three young people at SevenStudios were able to acquire all of these listed sponsorships: Factor Canada, UNISON Benevolent Fund, Ethical Profiling, La Differencia, and more. What's next for UNCVRD Vancouver? When it happens I'll be sure to let you know. In the meantime, you can watch the live performances and the indie artist round table using this link.