Podcast
Wild Blue Herons - Bill Sample & Darlene Cooper
Bill & Darlene, a couple each with great careers, drop a new album and speak to their collaboration.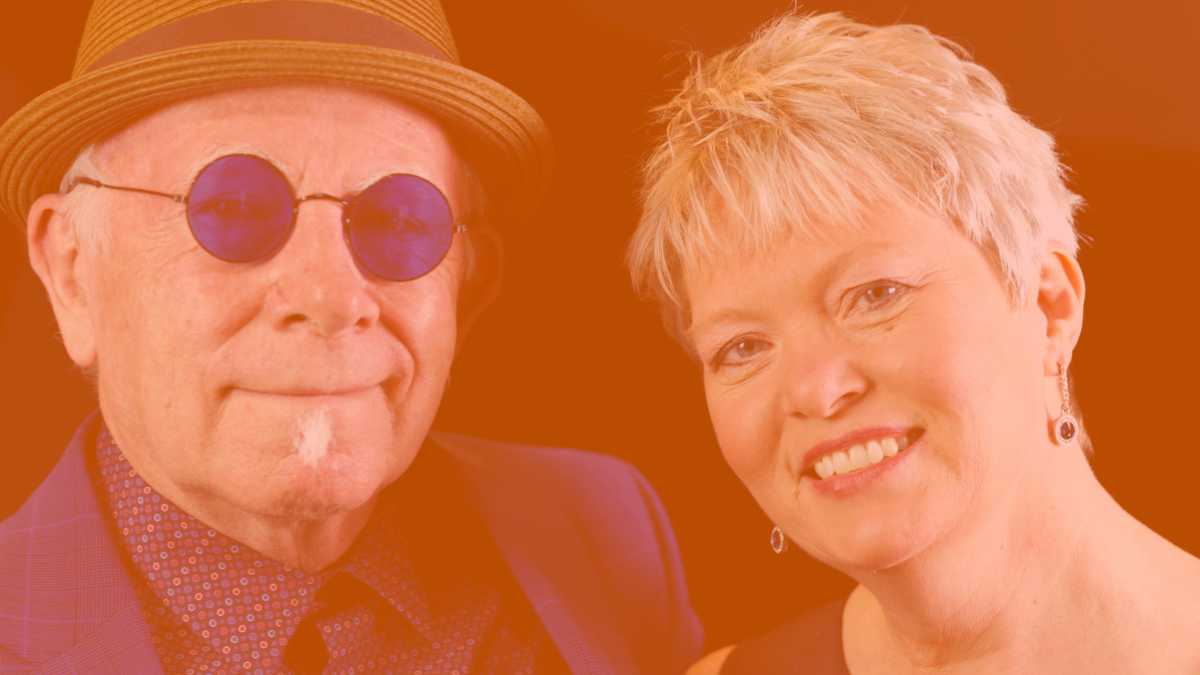 On the Rhythm Changes Podcast, Bill Sample & Darlene Cooper share their second album, You & I, recorded in Port Moody and released under the name Wild Blue Herons. They released it on November 19, 2021.
We talked about:
The Marcus Mosely Chorale, where Darlene and Bill work together, and their backgrounds in gospel music
Why genres didn't matter as much in the late 60s
The conscience of their music and how it matches with what Marcus does
Darlene and Bill's favourite jazz singer and how she inspired You & I
The first jazz record that Bill ever got
The album about which Bill and Darlene say, "It just seemed to be about us"
What changed in their lives between their album from 2017, On the Outside, and releasing You & I now
Dropping some more contemporary jazz artist names, some of whom inspired On the Outside
An inspiring Vancouver jazz singer who makes Bill & Darlene want to keep playing forever
The goosebumps that have fueled Bill through his 50+ year career
Bill's experience playing softball with David Foster, Mark Messier, and other musicians or celebrities during David's weekend gigs
Darlene's learnings from the jazzfuel.com community
How Darlene grew into her creativity
What they've learned about collaborating as a couple
How much deference you should have to your partner's ideas
Bill's confession about how he got the mix done, with help from Miles Foxx Hill
How Darlene and Bill will know when it's time to work on the next album
Another Bill, who does audio post-production: Bill Buckingham
Bill's new audio production skills that he learned since covid started
Why Bill and Darlene ended up in Port Moody
Album review
"I'm glad I never met you 'til today", Darlene Cooper sings on the first track of the new Wild Blue Herons album You & I.
You & I released on November 19th, 2021. It's Darlene's second album with Bill Sample, who is her husband.
Darlene and Bill perform and record this music under the band name Wild Blue Herons.
When Wild Blue Herons perform live, they add Miles Hill on bass and Buff Allen on drums. But on You & I, the lineup is just Darlene singing and Bill playing a baby grand piano.
Darlene and Bill met later in life. She sings to him in an oblique way on a few tracks, including "I Wish I'd Met You".
That song and "The Nearness Of You" were the two singles they chose to release ahead of the album. These tracks also start the album sequencing.
You & I is a tender love-story record. It'll never go out of style, and the duo's talent comes through along with wisdom and great taste.
The title track is a cover of the song from Talking Book by Stevie Wonder. Wild Blue Herons' arrangement does it justice.
On many arrangements, Bill uses his left-hand keyboarding in a classic way to add variety. It never falters.
In the arrangements, the live show, and the repertoire, this album departs significantly from Wild Blue Herons' first album.
That one, On the Outside, had released in 2017.
But on both records, you know that this partnership has deep gospel roots. You can hear that play out in their work with Marcus Mosely Chorale.
"Impossible Love" is an original by Darlene and Bill for You & I. It has a more soft-rock feeling than the jazz or 12/8 ballad moods heard so far.
"Here's to Life" comes from the inspiration of Eleanor Collins, who sang this song into her nineties. This was the song that made me cry at the Bez!
"Save Your Love For Me" comes via Nancy Wilson. The Wild Blue Herons arrangement matches the one on Wilson's famous album with Cannonball Adderley. Sample gets back on the organ.
The album continues with a few more standards. It runs long, and only a sensitive night would allow you to play it front-to-back.
Maybe that's an asset. You can pick the ones that speak to you best, knowing that every track will be high-quality.
Bill and Darlene now have their own collection of Rare Songs, Very Personal.