Bellbird: Root in Tandem
Mili Hong and Eli Davidovici join forces with saxophonists Allison Burik and Claire Devlin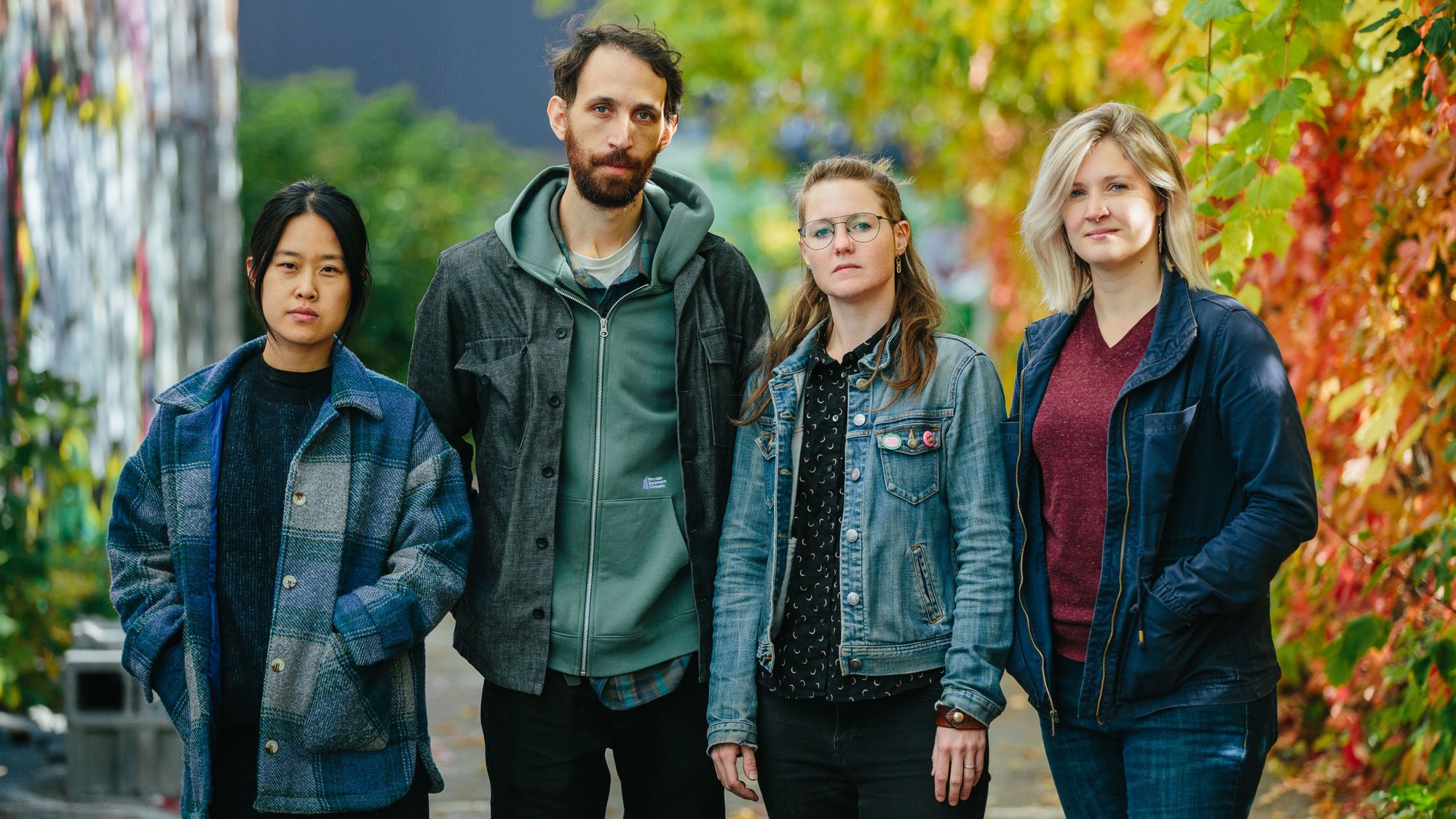 Vancouver-turned-Montreal bassist and drummer Eli Davidovici and Mili Hong join forces with saxophonists Allison Burik and Claire Devlin in Bellbird, a new chordless quartet. Their first album Root in Tandem has compositions by all four members.
Eli and Mili are back on record after Eli's Shapes album from earlier this year. Allison and Claire came to Vancouver this year for the jazzfest; Chris Fraser managed to include all four Bellbird members in his Regulatory Committee ensemble at Tyrant Studios during festival week. But they didn't play this new music, so we're hearing it for the first time now as they perform some shows back east.
Bellbird are a very cozy band comprised of two married couples. Allison's "Blurred Season", however, is more of an exciting start than a cozy one. It drives forward with its alto solo, odd time, and strong bassline.
"Bluff" by Eli gets into the coziness with bass against harmonizing saxes. Back to Allison on "If You Can't Swim, Dance", the bass is again in dialogue with the two horns, this time with bass clarinet instead of alto. There's a dramatic peak to the tenor solo.
Claire's "Manakin" waltzes with both saxophones on melody and snaps into time as the alto solo builds. "Pigeons and Disco" is another one by Claire that starts soft and adventures into the post-Ornette universe – where the tenor is fiery and Eli's bass solo is acrobatic.
Mili's pieces are both on the downtempo side: "Well" has bass clarinet and easy tenor over a soft quarter-note bassline, The hypnotic "Maybe I Won't Go" gathers steam as it lets loose into free improv.
Eli's second tune "Ten Dog" is one of my favourites. Featuring drums and then alto at the start, it takes shape into the most swinging — in an Afro-Cuban style groove — time on the record. It then takes on surprisingly different shapes for the other soloists.
Bellbird's Montreal album release show is Thursday, August 24, 2023 at La Sala Rossa. I wonder, during the run of shows, who's winning the games of Dutch Blitz that you see them play on social media. It's joyous and possibly even therapeutic to hear these four each contribute something from their ongoing creative practices to a well-balanced new group.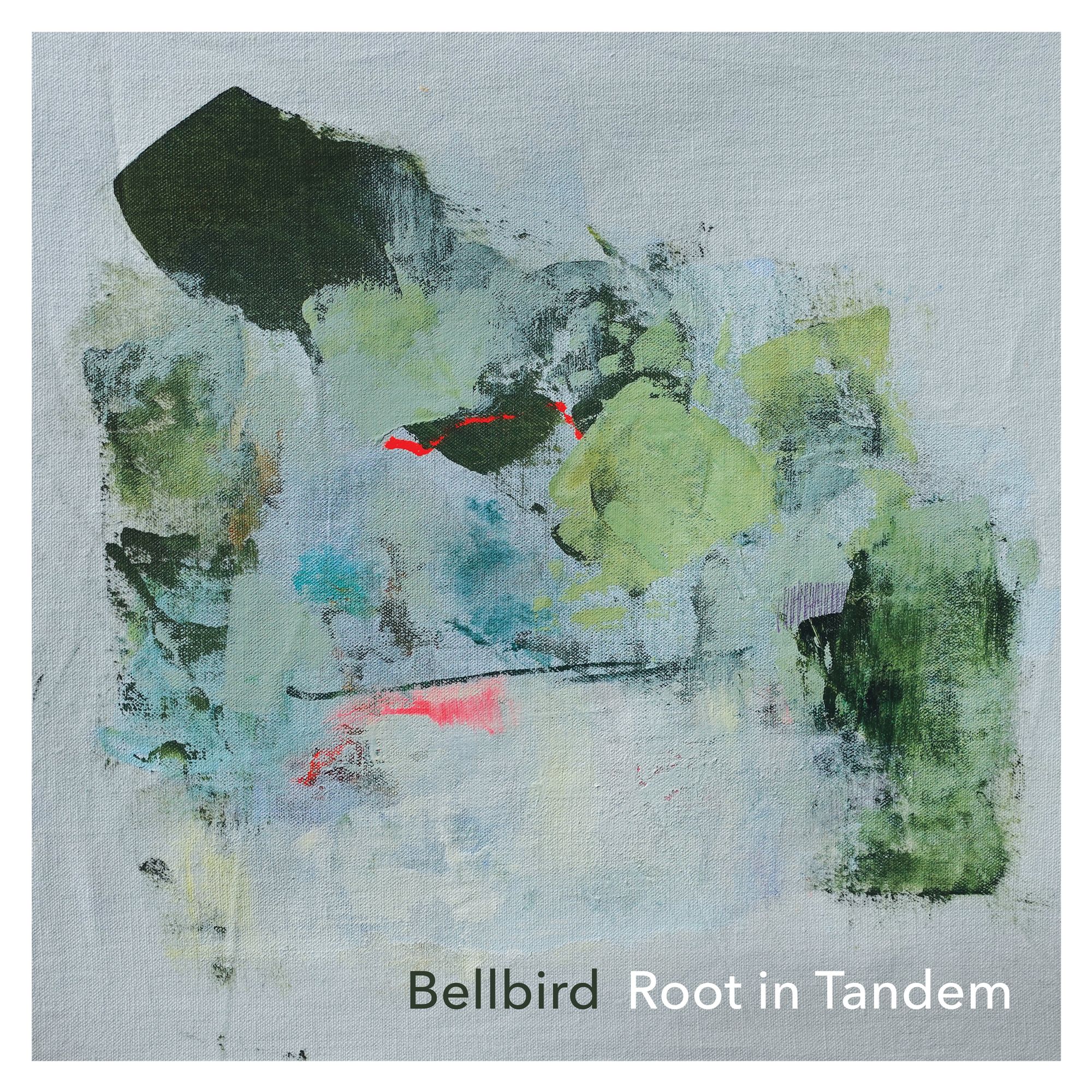 Root in Tandem: Blurred Season; Bluff; If You Can't Swim, Dance; Manakin; Pigeons and Disco; Well; Ten Dog; Maybe I Won't Go. (51:56)
Personnel: Allison Burik on alto saxophone; Claire Devlin on tenor saxophone; Eli Davidovici on double bass; Mili Hong on drums.