Francis Henson in his early 20s was a triple vibe
Acoustic bandleader, funk monkey, country boy (2017-2020)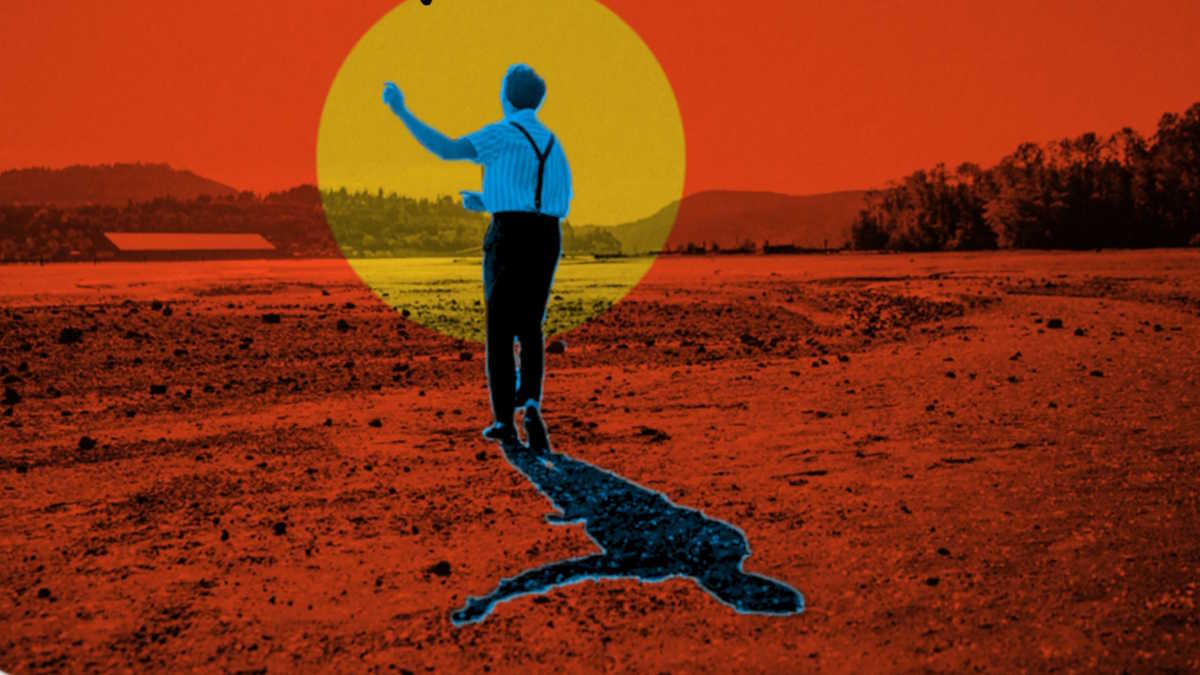 Francis Henson kicked off 2021 with the release of his album Boy Pacific, which dropped on Sunday, January 31. Francis wrote all twelve songs himself, and he features many contributing artists. We'll talk about all of the musicians as we go, but I want to honour two off the top.
First, Nick Varelas plays a wide range of keyboards, making each track stand out. Then, Stephen Edwards plays bass, dialing in all the most well-suited sounds from upright bass to drop-D, amped-up electric.
Okay, let's dive in!
Background for Boy Pacific
Francis has previously released four projects, starting with his 2017 album Roots; then the two EPs Stride (2018) and In My Mind (2019); and his 2020 album With a Little Bit of Grace.
Roots has a live-off-the-floor looseness and many musicians, and its styles are acoustic pop and classic R&B.
The two EPs, however, feature Francis layering all the parts by himself. On Stride, he's more of a funk monkey; however, on In My Mind, he's a lo-fi beatmaker. Quite different from Roots.
And on With a Little Bit of Grace, he goes folk-pop and even country—but solo, like on the EPs, instead of with a band.
To sum it up, I found three Francis Hensons in his back catalogue:
The acoustic Roots bandleader
The funky home producer of Stride and In My Mind
The country singer-songwriter on With a Little Bit of Grace
I find Francis to be a worldly artist. He's a first-generation immigrant who examines culture through each step of his creative process. By the time he's singing and performing, he's thought about it all, and he comes across as both thoughtful and grateful.
Nevertheless, almost every track on Boy Pacific recalls one of these three vibes. Let's get into it.
Mixing Francis' three vibes on Boy Pacific
Vibe 1: Roots
Francis shows off his Roots with two Boy Pacific tracks in particular: "Drop of Ocean Water" and "Wait on Me Forever". The happy-go-lucky keyboard riffs and the country-pop ballad sounds leave lots of room for the band to play.
Also, he adds some Paul Simon vocal inflections on "Drop of Ocean Water" to make this vibe more delightful.
On Roots, you hear a live horn section. And for Boy Pacific, Francis hired Dean Thiessen—pianist, composer, and arranger—to produce horns. They worked with three Millennial session players who all came from the Capilano University jazz scene: Thomas Houlden (trumpet & flugelhorn), Evan Taylor (saxophone), and Luis Melgar (trombone).
$4,850 in grant funding from Amplify BC enabled this work and the album in general.
The horn section also played on the closing track, "Could I Call You Mine". This track sounds a lot like "Coffee", the first track on Roots. It's in the same key, has the same tempo, has similar melodic moves, and features the horns.
But the rhythm of the "Running around" lyric also recalls the repeated "Falling in love" lyric from the chorus of "Stride".
Vibe 2: Stride & In My Mind
The chunky sixteenth-note guitar that carries the bridge of "Could I Call You Mine" evokes the Stride EP too. You hear it in "Stride" and in the EP's fourth track, "Running Through My Head".
In those two Stride tracks, you also get ad-libbed vocals tagged into the arrangement; little rhythmic grunts and "yeahs". Francis throws that on "Look", the opener of Boy Pacific.
I find "Look" an odd choice for opener. It's not like Vibe 2 is the most prominent flavour on the album. The only other tracks that have the lo-fi or funky sounds are "Pillow", which has powerful drums by Francis' frequent session player Trent Otter; and "Songbird", which leans into the finessed vocal harmonies and clean electric guitars.
Francis often plays guitar like this when he works as someone else's session player. But he's knee-deep in his growing solo career at this moment. That's because he integrated vibes 1 and 2 to produce With a Little Bit of Grace, just weeks before he started making Boy Pacific happen in summer 2020.
Vibe 3: WALBOG
The first WALBOG-like track on Boy Pacific is "Marigold", a simple folk guitar number. "This ain't about a perfect man", Francis sings.
Then there's "New Kid", with a classic train beat. It sounds like putting a fresh coat of polish on the second track from WALBOG, "Stone On Stone".
On top of that, the steady, easy sus chord rock of "Those Days (Keep On Rollin' On)" matches WALBOG's opener, "How Many Times".
But most of all, "2015" matches WALBOG's "Sing No More" with its use of an identical five-note acoustic riff to one from that song. It's as if Francis danced around with all the flavours of his previous album, except without daring to try replicating its sleeper hit, "Stuck Down in Paris with You". That song that came to him easily but had unexpected success.
Any of these Boy Pacific and WALBOG tracks could interchange and be successful with either production style: alone at home in the Fraser Valley, or in great company at 12TH ST Sound in New Westminster.
If you're keeping score, you might notice I've named ten songs out of twelve so far. And the two missing tracks are also the two singles released earlier in January 2021. Francis chose the best songs as his singles, and they really are the best ones he's crafted to date. But to understand why, we need to set up a dichotomy.
Earnest and Slick on Boy Pacific: "Roller Nights" and "Hold Me Again"
When I talked to Francis about this album, I asked him first about a concept he called "being earnest, but also slick". Here's what he said about being Earnest:
"Much like first tattoos, everyone's first couple songs are meaningful. They're earnest. You think, 'This is me, I gotta put my heart on my sleeve. This is it.'"
And about being Slick:
Now that it's been three years cooking […] I realized that all my favourite artists have an element of being slightly removed from their art. They care, but they don't really care […] The things that feel the least exciting to create could be the things that people like the most."
We might call the country-ish songs Earnest and the pop ones Slick, as Francis pours his soul into the folk roots but tries to let catchy ideas flow freely into pop hooks.
I think "Roller Nights" has Earnest lyrics and Slick music, and "Hold Me Again" has Slick lyrics and Earnest music. They also transcend all three vibes from the back catalogue.
On "Roller Nights", his moody keys arrangement sets up a lyric that honours teen love. Francis lets the simple chords, or pedal points with one key note adding tension, do all the lifting. The music is poised, but the lyrics are heart-on-sleeve.
With "Hold Me Again", the lyrics are an extension of the fun-loving instrumental. Every session player said the same word about it: "party". Engineers Anthony Cenerini (recording, mixing) and Andrew Downton (mastering) turned this one up to 11 in the chorus! The music lets it all hang out, but the lyrics make it sound like Francis has been there a hundred times already and just wants to "loosen the load".
Both songs have two-note guitar riffs supporting the entire arrangement. Root, fifth, root, fifth. Earnest, Slick.
The takeaway
Boy Pacific is Francis' best album from his early period, integrating all the highlights of his previous four projects. And "Roller Nights" and "Hold Me Again" span two wonderful views of where he's going next. Maybe. He's the type of artist who reinvents himself, and who really knows?