You're too old for this, part 2 featuring Rollie Pemberton
The no good, very bad Cadence Weapon tour outcome; tour economics is a trending topic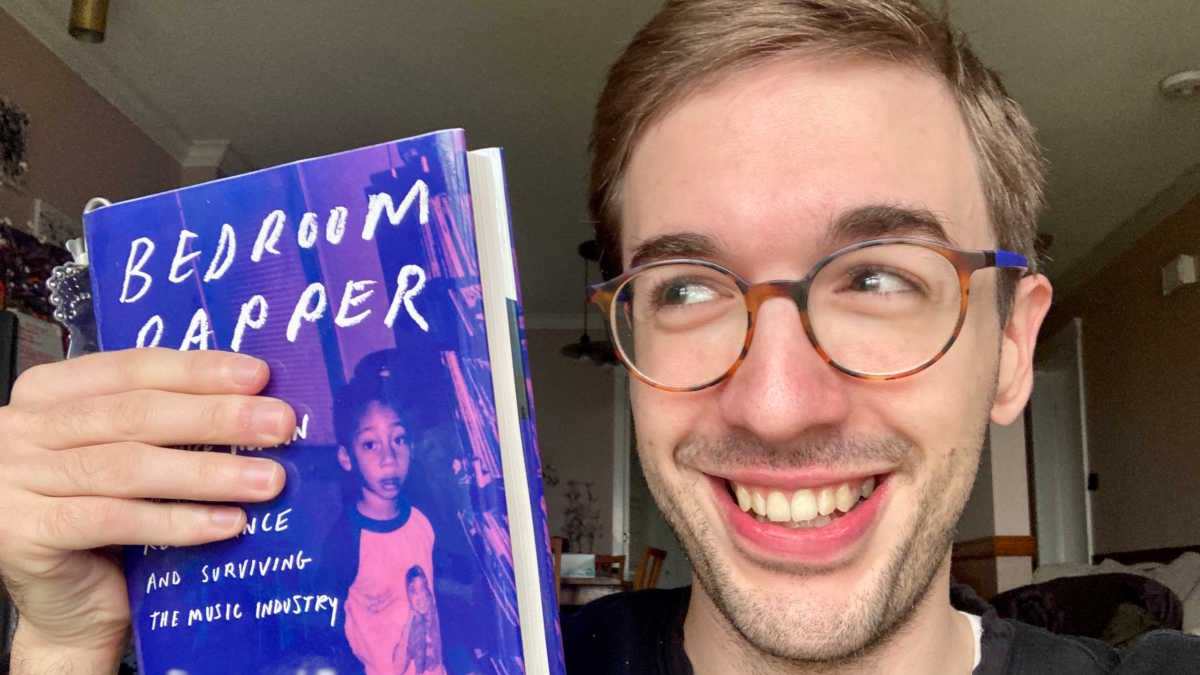 Rollie Pemberton – the artist known as Cadence Weapon – is a Polaris Music Prize winner and one of our country's most interesting hip-hop creators. Originally from Edmonton, he's also an author; that book in the photo is his.
On October 31, 2022, Rollie contributed an article about his recent US touring experience to Toronto Life magazine, titled "Musicians like me can no longer afford to tour. Live music won't survive unless the industry changes".
Rollie also spoke to CBC News last week and said:
"What was always kind of a risky thing, going on tour – where it was like, y'know, maybe you're gonna break even, maybe you'll lose a little money – has become just, it's not even worth it for your average artist to get on the road anymore.
In this Update, I'll pick up where I left off on this subject, and draw from Rollie's book and magazine article to ultimately ask: is it worth it for the average artist to tour anymore?
Touring economics: a trending topic
I wrote an Update called "You're too old for this (in the best way)" in April. The economics of touring was already a trending topic then, but six months later, a trend of well-known acts cancelling their tours has drawn even more attention to it.
One of the biggest cancellations came from the influential indie pop group Animal Collective, who were supposed to tour Europe this month but cancelled those dates.
Rollie responded to the news. His tweets, which began, "Small to midsized 'get in the van' music tours will become a thing of the past soon," got written up in Exclaim.
The van image plays with something I wrote in that Update six months ago, about a young indie rock band going to South by Southwest:
"There's a reason that "sleep in the van to save money" was the most common reply [...] Why wouldn't it be when you can identify lodging as the biggest expense?

"But low revenue is the problem with this tour, not expenses. Wednesday's average revenue per show was $347.33 for those six gigs; it's not enough to fuel even the most austere five-piece band."
With that in mind, let's give our undivided attention to Rollie Pemberton.