Live music
The Dean Thiessen Big Band debut concert
An interview with Dean about his upcoming event in Burnaby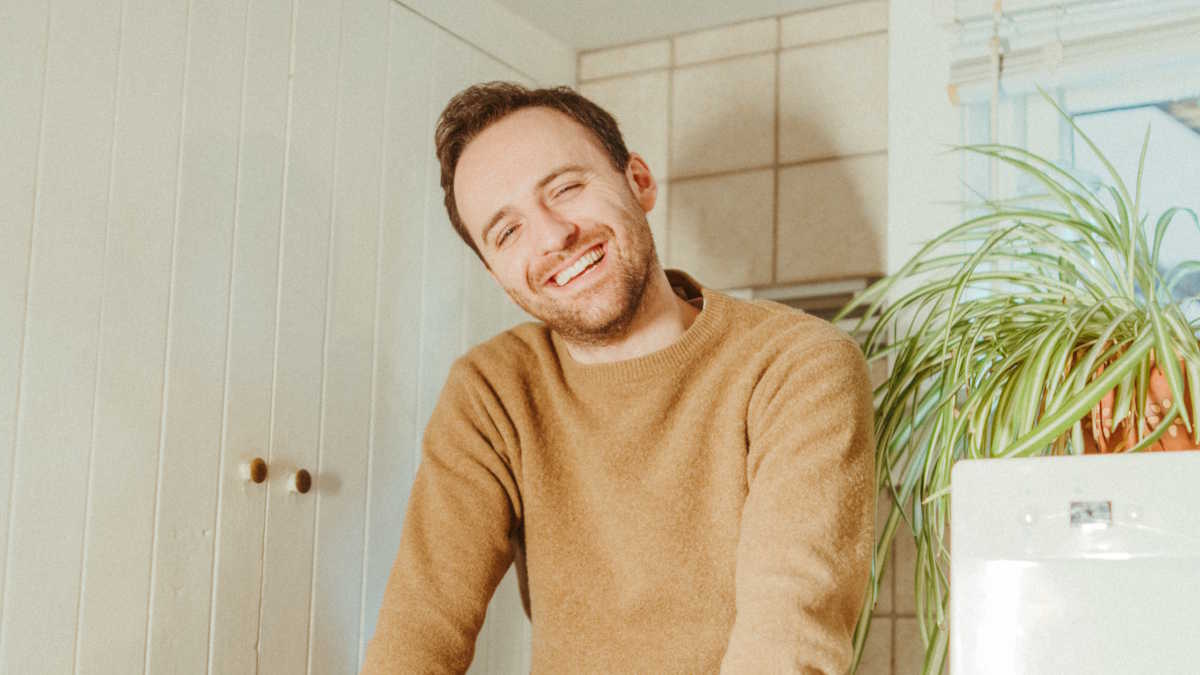 Dean Thiessen turns 30 on Saturday, May 14, 2022, and he'll celebrate by premiering his new big band at Brentwood Presbyterian Church in Burnaby (concert starts at 7pm).
The band won't play anything from Dean's quartet album released in 2021, Stranger Friends; instead they've prepared a special evening of original contemporary jazz big-band music.
I interviewed Dean to explore his story up to this point and to introduce the Dean Thiessen Big Band.
---
Disclosure: I received a complimentary ticket to this event after I had already started working on this article.
How Dean Thiessen became a big band composer
Dean doesn't talk about it much, but he briefly went to Berklee:
"I took a horn writing class at Berklee, when I went there for a year. I had a great instructor who made writing for that type of ensemble really easy, fun, and experimental, like anything can happen."
This was horn-section arranging. Dean found that he had a talent for it, and when he got back to his hometown of Sylvan Lake, Alberta, he put it to work for wedding bands:
"In the swing set, I did 'Georgia On My Mind', 'I Can't Give You Anything But Love'; and then in the pop set I did 'Stop' by the Spice Girls, some Beyoncé, and I just went with it.
Dean wasn't into composition yet: just arranging. But he moved to BC and emerged at Capilano University in the mid-2010s:
"I started taking composition lessons with Lisa Cay Miller, and she was fantastic. Learning how to compose – it started happening when I was doing it every day, and I started getting the amazing musicians at Cap to perform it."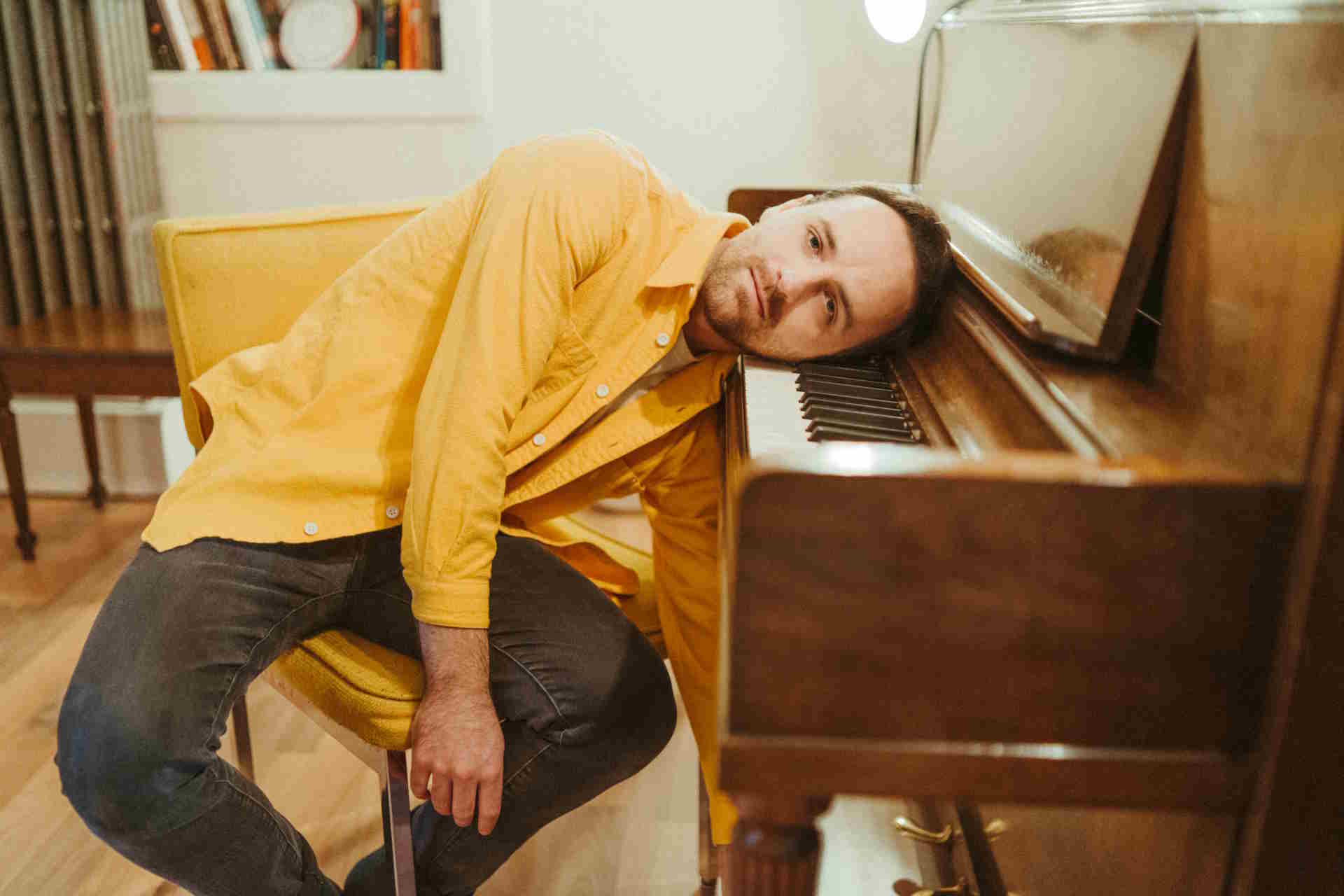 Vancouver Young Composers Ensemble (VYCE)
Dean's first local initiative as a composer was called VYCE, and it took place mainly in 2017 and 2018:
"It was a solution to my own problem of not having enough repertoire to warrant a huge rehearsal process [yet], but I had enough music together that I wanted to rehearse a band. I thought that other composers probably feel the same way.

"We put [VYCE] together and rehearsed a lot. It was a bit of a blur. We did an open call to composers to write for this band, so composers would come, hand out charts, and rehearse. Within the two years that we did this, we had over 15 composers writing for the band."
The main co-founders of VYCE with Dean were two trumpet players, Rory Hislop and Heather Anderson; and Dean's wife, Cindy Dai-Thiessen.
Dean's influences
From there, Dean got more passionate about big band as he discovered his Canadian composer-heroes:
"I remember the first time I heard Hugh Fraser's music, they played a jazz festival and it was all online, so you can watch it; and seeing that band, it was like, 'Oh, that's what a big band can sound like!' Super exciting music. And Christine Jensen and her big band, and also Jill Townsend – those are eye-opening bands, as to what is possible."
In particular, Hugh Fraser carried his ensemble in a way that Dean admires. He wants to capture that energy with his own band:
"Hugh Fraser did such a great thing for everybody; some of the most influential jazz musicians in Canada started out in that band, and part of what I want with [my] band is to do that: to give these great musicians a platform."

"I've been assembling this band since about 2016. It's been a very slow and methodical process of making sure the right people are in something like this. The 'people' is the most important thing. It's been a long time assembling the band, but I think that's why it just feels so right and so easy to get everyone together."
The road to the big band's debut on May 14, 2022
The ensemble has prepared quite a lot:
"We had the first rehearsal in January, two in February, and then every other week from the end of February until the performance."
Chris Fraser, who will play guitar in the band, told me, "I'm just happy to play Dean's music. It's fun and uplifting in tone but decently challenging."
And Gregory Dent, who will play in the trombone section, said, "Rehearsals have been going really good; the band is one of the best I've ever played with."
Dean hasn't just been rehearsing the band; he's been preparing himself, composing for an ensemble class at Vancouver Community College (VCC) and for the Hard Rubber Orchestra.
Dean summed up how he feels about his position heading into this show:
"The incubation period of my career is over, and that was a choice [I made] of deciding to do an album, and [then] do the stuff that I had been talking about for quite a long time: giving myself the permission to just do it."
You can get tickets to the concert in Burnaby and see the band's full lineup here.
💡
This concert sold out! Don't miss future events: make sure you're signed-up for the free weekly article.