Reviews
Dean Thiessen Big Band follow-up
Emphasis on the social aspect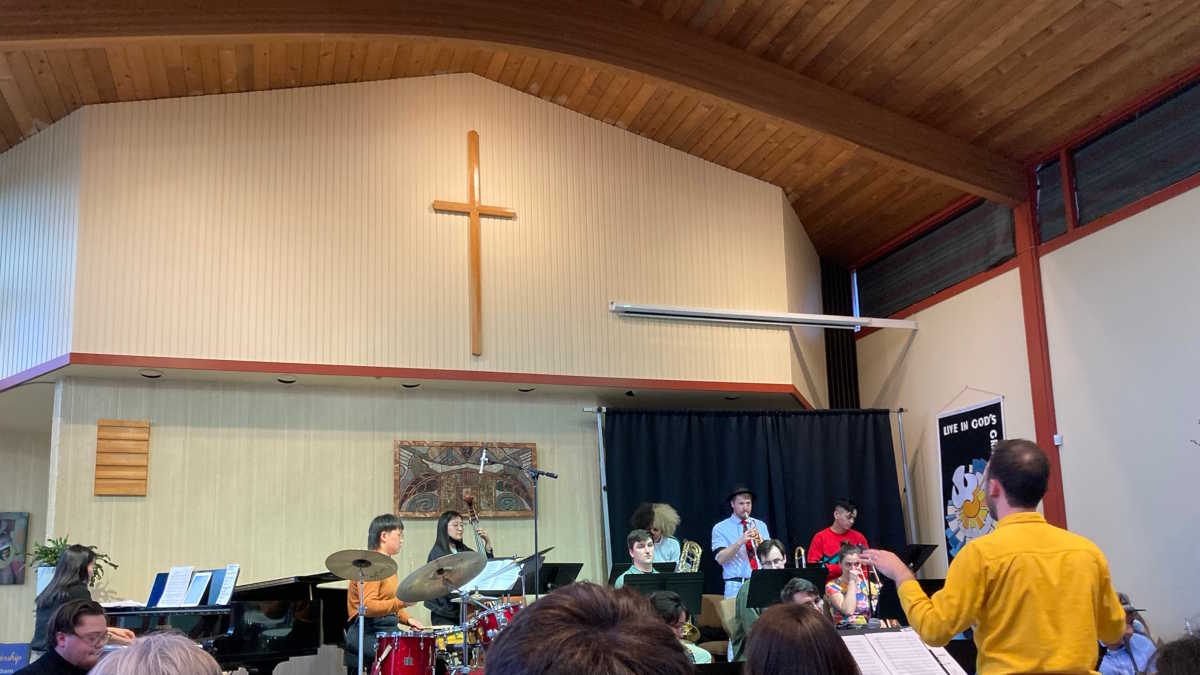 This past Saturday, Dean Thiessen put on the social event of the year so far for my generation in this scene.
A bunch of my friends hung out in the venue for two hours after the set.
It was the Stranger Friends Orchestra: previously covered in my free weekly article, The Dean Thiessen Big Band debut concert.
Band lineup
Saxophones: Brent Mah (alto), John Nicholson & Ardeshir Pourkeramati (tenors), Sofia Avelino (bari)
Trumpets: Rory Hislop (lead), Thad Bailey-Mai & Feven Kidane
Trombones: Gregory Dent & Janine King, George McNally (bass)
Rhythm: Chris Fraser (guitar), Suin Park (piano), Jen Kim (bass), Jamie Lee (drums)