That feeling of post-apocalyptic vintage radio transmission
Eva Schubert releases her fourth album as a vocalist-songwriter, The Feel of Your Love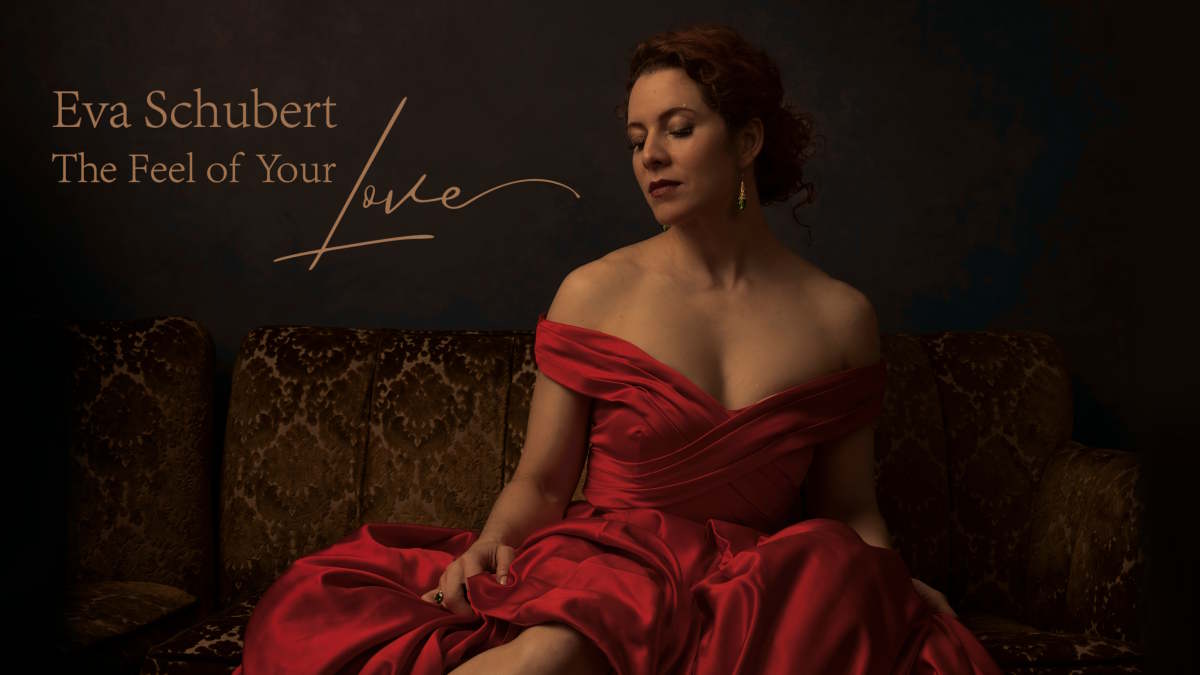 Eva Schubert released her fourth project as a vocalist and songwriter, The Feel of Your Love, on November 4, 2022. Though she's based in Vancouver, she recorded the album in Toronto.
---

Thank you to Pearson Instruments for sponsoring this free weekly article. Brad Pearson is a guitar tech and luthier in Marpole, South Vancouver. Take your instruments to Brad for setups, repairs, and more; find him at pearsoninstruments.ca.
---
From the opening title track, the underwater sound and the indie-but-vintage mood evokes BioShock, if you know that artful video game.
On the track "Dark Star", growling electric bass and processed tenor sax help defy the genre conventions you might have expected going in. The word "jazz" appears 6 times in Eva's website bio, just not in the blurb about this album.
The vocal sound goes in an indie pop direction, crafted by Eva and the producer Bryant Didier to stand out from the pack. That goes for not only where her voice sits in the mix, but also her tone and how she delivers the lyrics.
"Salome" is the best example of the off-kilter mood Eva brings. She even sings a lyric that expresses her wish to get beyond familiar love songs: "I don't like the way they sit / I think you need a custom fit."
But "Salome" still swings, and "All My Days" is a changeup, with the rising soft-rock/pop instrumental calling back to 2000s ballads like "How to Save a Life" by The Fray.
The last track, "Hard Hands", dives back into Eva's particular mood. "Some of these boys can't even change a tire / they sit in front of screens all day," Eva sings in a lament with confidence. Guilty as charged! While the band grooves away at their most energetic, the overdubbed saxes do their part to keep that BioShock feeling of a post-apocalyptic radio transmission.
Previously, Eva released a 2018 EP with a more acoustic sound, Hot Damn Romance. Before that were two albums: Borderless Sky (2017) with a folk and gospel style, and Songs for a Ladies' Man (2015) which is largely jazz and blues club music.
Eva is a distinctive voice with her own sound world, a capable songwriter. Check out this relatively short album when you're looking for something from the metaphorical other side of town.
The Feel Of Your Love: The Feel of Your Love; Dark Star; Springtime; Salome; Astray; All My Days; Hard Hands. (29min)
Personnel: Eva Schubert on vocals; Jeremy Bender on piano; Bryant Didier on guitar & bass; Lucas Bertoia on saxophone; Charlie Ringas on drums.
PS. If you like Eva Schubert's music, you might also like this album I reviewed:
Tia Brazda - When I Get Low