Tia Brazda - When I Get Low
Tia was born here and played Frankie's in July, but we've never met.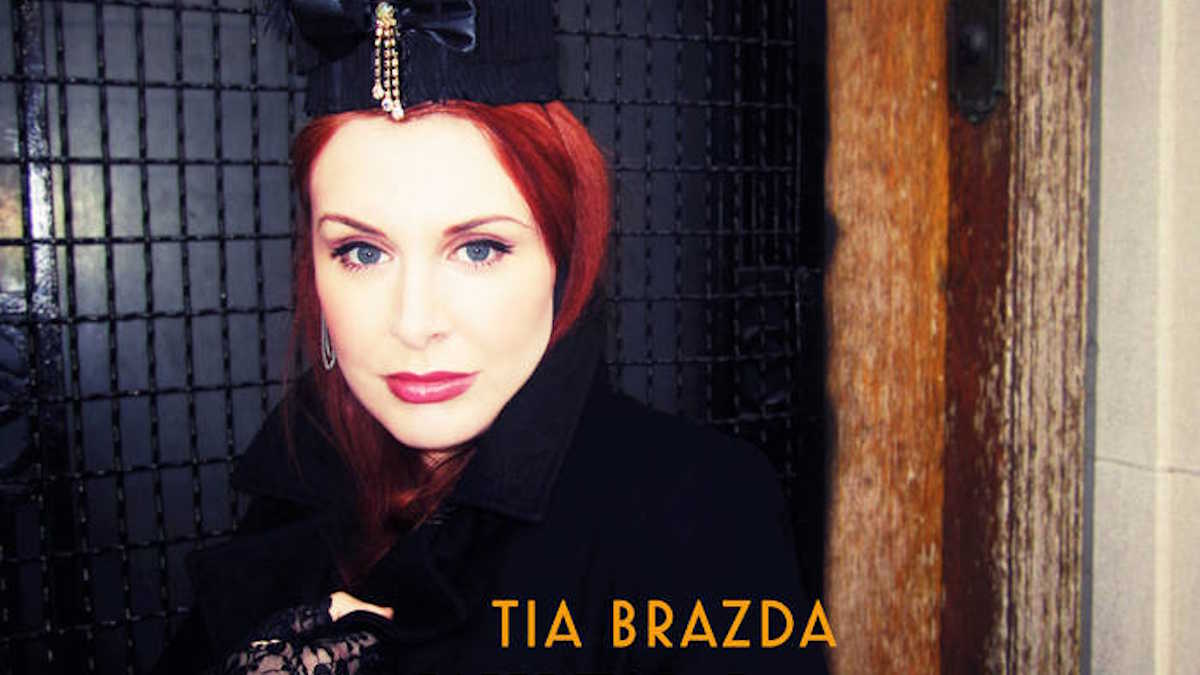 Tia Brazda released her third vocal jazz album, When I Get Low, from Toronto on May 27, 2022.
Though Tia was born here in Vancouver and just played Frankie's in July, we've never met. Generally, if an artist's bio still says that they once charted #1 on iTunes, I run away – but this is a coincidence.
You know exactly what you'll get with the first track, "Into Each Life Some Rain Must Fall (feat. Alex Bird)": trumpet intro, chorus of vocals, key change to switch to Alex's vocals, trumpet solo in the key change for the [A][A], Tia comes back to take it out, and the two sing in harmony for the last [A] like it's Ella & Louis Again.
And though Tia presents an on-brand 'vintage' experience, I don't buy some of her vocal inflections. In the bridge of "Lullaby of the Leaves", it's cringe to hear her pronounce "heard it be-faw", "that's hea-vaughn".
That said, the title track is a welcome throwback to the sound that built Tia's career. Her previous album, Daydream (2018) has some late-2000s-style radio pop songs thrown in – that's not what I mean.
Instead, I'm thinking of Bandshell (2015) and Tia's 2012 debut EP, Cabin Fever, which played to the upbeat post-90s genre called electro swing.
Electro swing had a revival in the early 2010s, even soundtracking an American gold-medal gymnast at the 2012 London Olympics.
But Tia uses acoustic arrangements (remixes aside), and she stumbled upon electro swing, despite releasing Cabin Fever and Bandshell around that revival era.
Here's what she said in a radio interview:
"That was so unexpected. I had no idea. I had always loved jazz and swing jazz, and I played swing dances for years, but I was not previously aware of the electro swing community before Cabin Fever."
Tia hasn't overcommitted to the sound, and "When I Get Low" is the only track on the titular album that harkens back to it.
The tracks with the cleanest guitar tones and easiest ballad feels, "Smile" (despite the cheesy melisma at the end) and "When the World Stops", are my favourites.
But When I Get Low didn't grab me. Tia and her husband, Chris Graham – who produces her albums – project this feeling" electro swing isn't coming back, they need a new angle to juice Tia's career, and going full vintage-chanteuse for mainstream jazz radio is the answer.
For crowd-pleasing vocal jazz from a Vancouver elder-Millennial, I'd much prefer what Anita Eccleston is up to.
---
I originally published this edition of the Rhythm Changes Update for subscribers-only and have since made it available for anyone on the web. Please enjoy browsing this website for more content.