Feven Kidane's Maiden Voyage
Feven goes from free jazz to powerful post-bop in 3 days.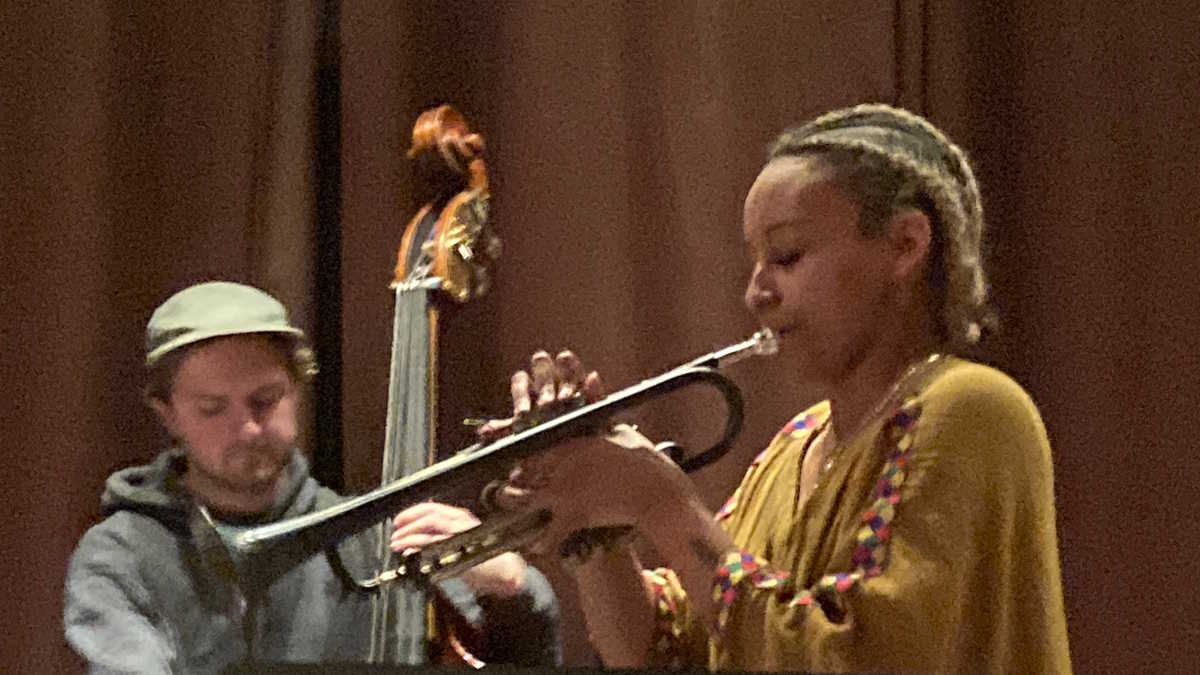 Feven Kidane at the Tangent
Last night, Feven Kidane led a quartet at the Tangent Cafe with Julian Borkowski on piano, Dan Howard on bass, and Todd Stewart on drums.
A few days ago on Sunday, Feven was the featured artist for the New Thing at General Strike.
For General Strike, I had written more about the gig itself, because it was new. Free jazz was the order of the day.
But now, let's focus on Feven and the post-bop music from last night. "Maiden Voyage" was one of the tunes that the band played, hence the title of this Update.
Of the tunes from the post-bop repertoire that made their setlist, these were my three favourites:
"All The More" (Kenny Wheeler)
"Katerina Ballerina" (Woody Shaw)
"Toyland" (Jackie McLean)
Feven also played originals, and the highlight was "Little Habesha Girl", which had intense soloing on an Afro-Cuban blues-like groove. Another original tune, "Cow Tipping", was a frantic and loud arrangement. I'll look forward to hearing those two tunes again.
Who will make a major investment in Feven?
Feven is a 24-year-old trumpeter who drew a robust audience last night. Although still a Cap student, she's already a major asset to the Vancouver jazz scene:
She is a young talent who puts on other young talent: when I was in my early twenties, a band this young wasn't getting booked at the Tangent, but here we are
She has a nice amount of deference to her bandmates; the trio behind her got plenty of time to stretch out and have fun, and she seems to enjoy letting her bandmates step into space within the arrangements
Her playing across multiple genres sounds confident and intense
She is known as an activist and a personality who stirs the pot in this community
This is a standout mix of traits, one that jazz labels and grants won't ignore for long. Like many others who waited to get into the Tangent last night, I'm lucky to hear her on the cusp, before someone steps up to the plate and delivers her some deep professional opportunities in Black American Music.
---
I originally published this edition of the Rhythm Changes Update for subscribers-only and have since made it available for anyone on the web. Please enjoy browsing this website for more content.