Live music
Full breakdown: William Chernoff Trio Maybe Eventually era
10 gigs, 1 grant, 1 album, 3 bandmates, many friends; here's how I ran my 2022-23 trio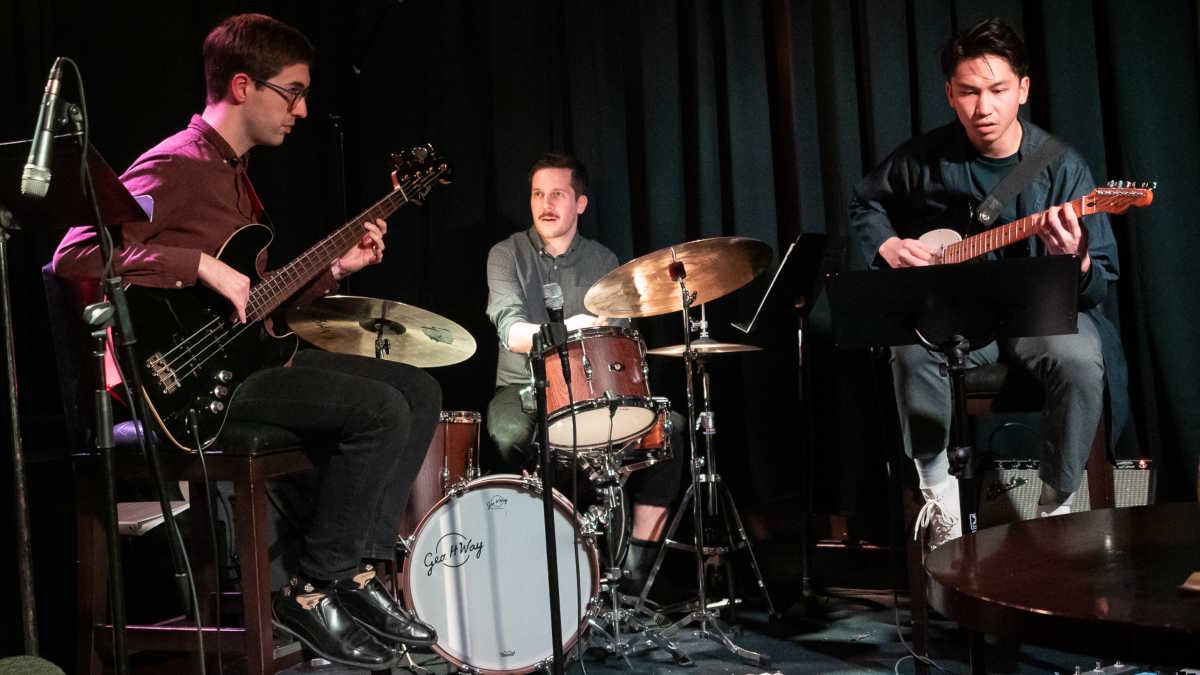 Don't we all look at a musician-peer occasionally and wonder, as they put out a new album and/or play a bunch of shows, "How are they doing all this?" For when we look at our own creative projects, time is scarce and we're trying to put it together piece by piece.
Well, it's no secret that they're in the same boat. We're all trying to put something fun together, using whatever resources we have. And a 12-month chapter in my musical life, which has been quite fun indeed, is now headed toward completion: my second album Maybe Eventually, its release featuring the William Chernoff Trio, and the live performances that we enjoyed together around the album release.
Today is not the day to tell the entire album story, which could be traced to as early as 2012 – but this Update is part "what I learned" and part scrapbook from this memorable period of time.
We played eight gigs as a trio over the past year. Thanks to the bandmates, Francis Henson and Carson Tworow, for letting me share this information with you!