Gordon Grdina on his trio w/ Trevor Dunn & Kenton Loewen
"Basically Trevor's going to get off the plane, and we're going to hit."
This week, Gordon Grdina has two notable gigs coming up – and he talked to me about both of them.
The first one features a trio with Trevor Dunn on electric bass and Kenton Loewen on drums, at Tyrant Studios, presented by Tim Reinert under The Infidels Jazz.
The second one is Gordon's larger band, Haram, opening for Makaya McCraven at the Chan Centre. Trevor will also play bass with Haram while he's in town.
---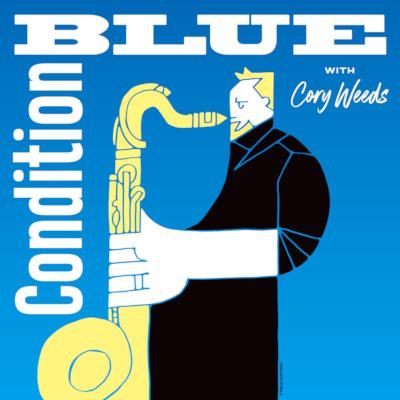 Thank you to Condition Blue for sponsoring this free weekly article. Tune into Cory Weeds' online jazz radio show Wednesdays 12pm-2pm PT on Twitch or listen in the browser at bsideradio.com.
---
Gordon on the trio gig with Trevor and Kenton
Trevor's arrival back in Vancouver is an event:
"We did a gig in New York about 5-6 years ago, and then he came to town, when he was in town with Endangered Blood, we did some stuff at China Cloud. We've just been friends, so whenever I go there I usually see him and hang out. We became pretty tight."
How the trio will fit together
"I've thought about Kenton and Trevor for a long time playing together. The groove of how Trevor plays with Joey Baron, Kenny Wollesen, Jim Black, that tight connection they have that way, is quite similar to how Kenton plays with Tommy Babin.

"Trevor is killing on electric, and all the stuff he's done with John Zorn's groups is right in line with how we're working. Zorn is a different kind of style than what I do, his is much more refined, but Trevor is used to all that."
How it came to Tyrant Studios
"I was talking to Tim, and Tim thought of this great idea to do it at Tyrant, which I've never played at before. Kenton has played it and told me that it's a killing room, he's stoked to be back there. I'm really happy to play trio with those two. I haven't played trio in a long time."
That said, I did hear Gordon playing with Matt Mitchell and Jim Black at Ironworks this jazzfest. On that, Gordon says now, "That was supposed to happen in 2020! We're going to have a third album coming out probably next year. Totally different than what we're doing with these projects this week."
What to expect musically
Gordon will double on guitar and oud at Tyrant:
"I don't know exactly what we're going to do yet. We're going to do some free stuff, and I'm just going to go through a catalogue of tunes. Basically Trevor's going to get off the plane, and we're going to hit. Trevor can make all this stuff happen, and Kenton knows everything, so it's going to be fun."
The Chan Centre gig: Haram opening for Makaya McCraven
Gordon is stoked for the opportunity and thanked Jarrett Martineau, curator-in-residence at the Chan Centre:
"Jarrett asked me to do it, and I thought Haram would be a great band to do that with. Haram opening up with Makaya having this huge band too, that doesn't normally happen, so that's pretty exciting.

"We haven't played in a while. The last time we played was in Germany, when we played at jazzahead! and that was a real good 'high' for the band. We couldn't do any gigs leading up to it, rehearsed in the hotel rooms for one day and played that day, and then we had a couple days to hang out: all the friends getting back together."
Just like Haram's time in Europe earlier in 2022, this weekend will be one to remember.