How I got my first Vancouver jazz festival show
My trio played the jazzfest on Wednesday; here's the multi-year journey of how I got there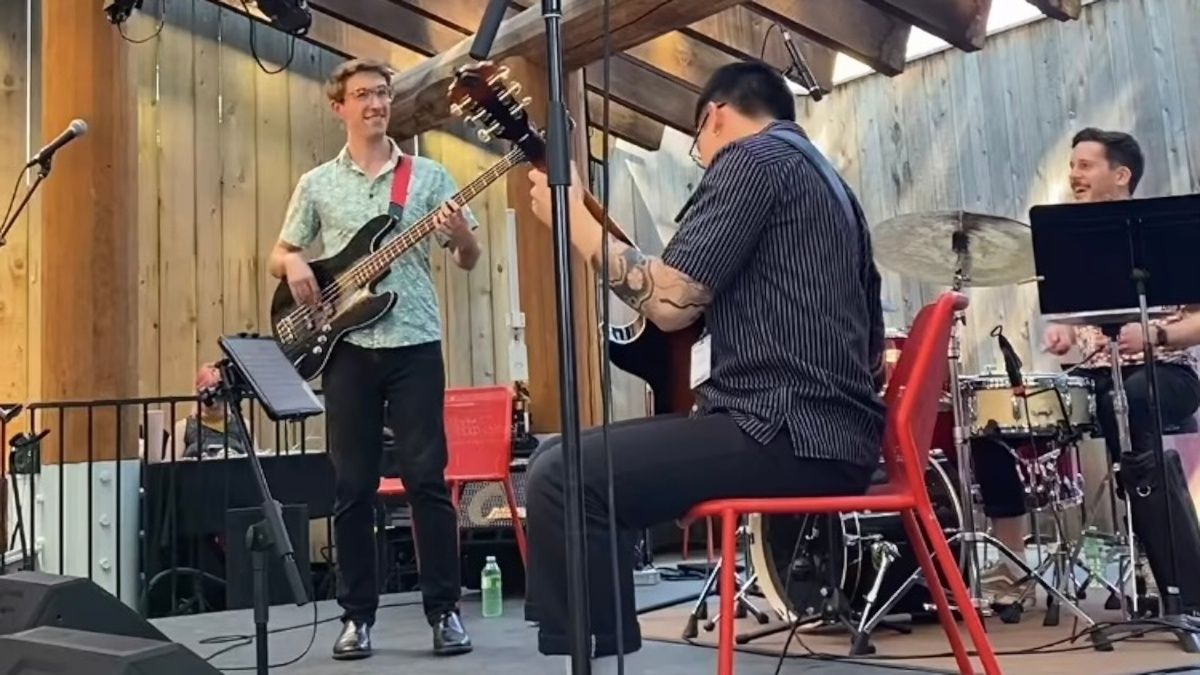 My trio played the jazzfest on Wednesday; it was my Vancouver International Jazz Festival debut. This Update is not about that performance itself but rather how I ended up doing it:
How do you apply to your local jazz festival?
My story of a few years' worth of submitting weak stuff
The first submission I made for the trio, which failed
What made the second try successful
Then we'll consider if I'm nuts in how I've evaluated all this, and what I've learned going into a 2024 festival submission.
Applying at the jazzfest: how it works
To play at your local jazzfest (ones in the rest of Canada are another deal), you can apply in the winter, about seven months ahead of the festival. Coastal Jazz gives the following as "Metro Vancouver & BC Artists Submission" guidelines:
– Contact details: Name and contact information: phone / fax / e-mail / web site / mailing address of contact person
– A brief synopsis of your music
– A press clipping (PDF if available)
– A list of all group members' names and instruments
– A link to your electronic press kit (EPK) if available

[...] Only those selected will be contacted.
For several years in my early twenties, I was pretty bad at doing this.