Imogen Moon: When They Start Rebelling
A rework of her grandfather Doug Randle's 1971 album Songs for the New Industrial State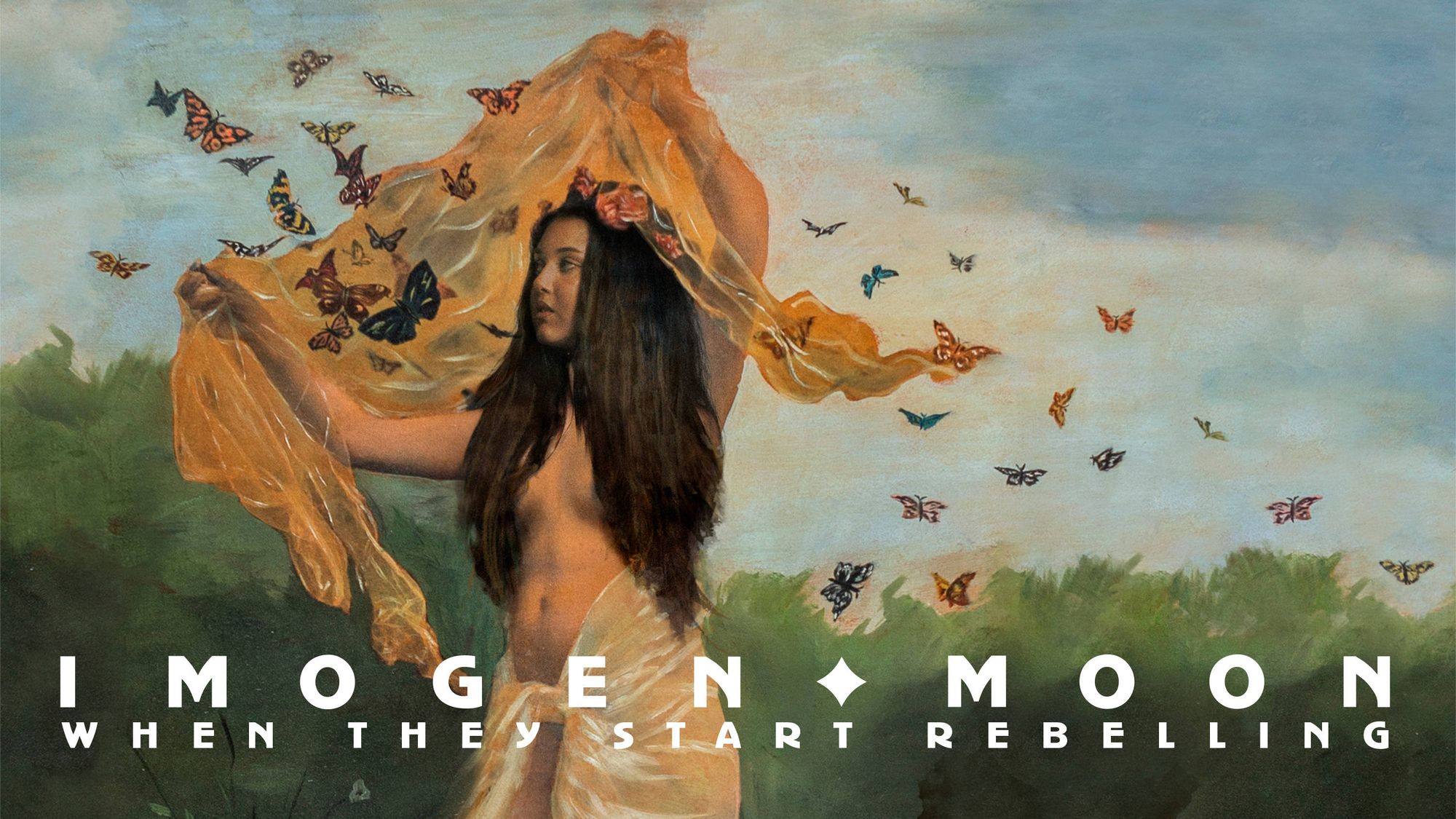 "Coloured Plastics" is a song on both Imogen Moon's new R&B/soul album When They Start Rebelling and on her late grandfather Doug Randle's 1971 CBC Records album Songs for the New Industrial State.
Randle's song, written in the late sixties, has this as one of the first lyrics: "Coloured plastics, brighter than a thousand suns / Why do the colours always fade away?"
Brighter than a thousand suns is a phrase associated with the Bhagavad Gita and with J. Robert Oppenheimer's supposed reaction to the first nuclear weapons test of the Manhattan Project, just over two decades prior at the time.
In a later verse, Randle's lyrics pivot to lighter imagery: "pretty maids in a row / Faces elastic, they're made of plastic". This could only be a reference to the dolls launched less than a decade prior: Barbies.
Moon's "Coloured Plastics", along with five more reworked Randle songs to complete the album, was released via Cellar Music on July 21, 2023 – the same date as both films Oppenheimer and Barbie. It's fantastic!
When They Start Rebelling is really an EP, running under 30 minutes and having one major standout track: "Nicolston Dam". Fitting the song so well into the soul sound, into a completely different groove – a 12/8 feel at a slower tempo, and none of Randle's sixties-pop-rock trappings – is a huge achievement.
The first track on both albums is "Isn't it a Pity?" and hearing Moon, in her early twenties, singing some of these lines like, "Isn't it a pity I'm not young again?" creates an uncanny valley. It suits the activist's unease that runs through the decades, through both projects. And the arrangement is quite faithful to the Doug Randle track.
On New Industrial State, every once in a while, Randle the arranger drops a chord that really reminds you he came up through the jazz arranging tradition. That would include the chords in "Nicolston Dam" but also the "of" in the middle of "Martin of her Mind", which I think is the only song of the six where I might prefer to revisit the original.
"Song for the middle Ag-ed" might be the only one where Imogen and the Dap-Kings band take the arrangement at a higher energy level than Randle's. The others slide downtempo into the traits of contemporary soul.
It's appropriate that "Vive La Company" is the ending track. Like the first track, it's also a faithful re-creation just with stylistic changes: the charming, clean jazz guitar lead is gone, the main instrumental hook is different. It's more somber and moody on the new version, but other than that, it's the same at its core. Less psychedelic, maybe.
When They Start Rebelling is a one-of-a-kind intergenerational Canadian project, a bit dystopian but also revelatory as it unlocks new views on a hidden gem from half a century ago. As a vocalist, Moon stands tall, sounds comfortable, and is poised to strike out into new directions on a future project.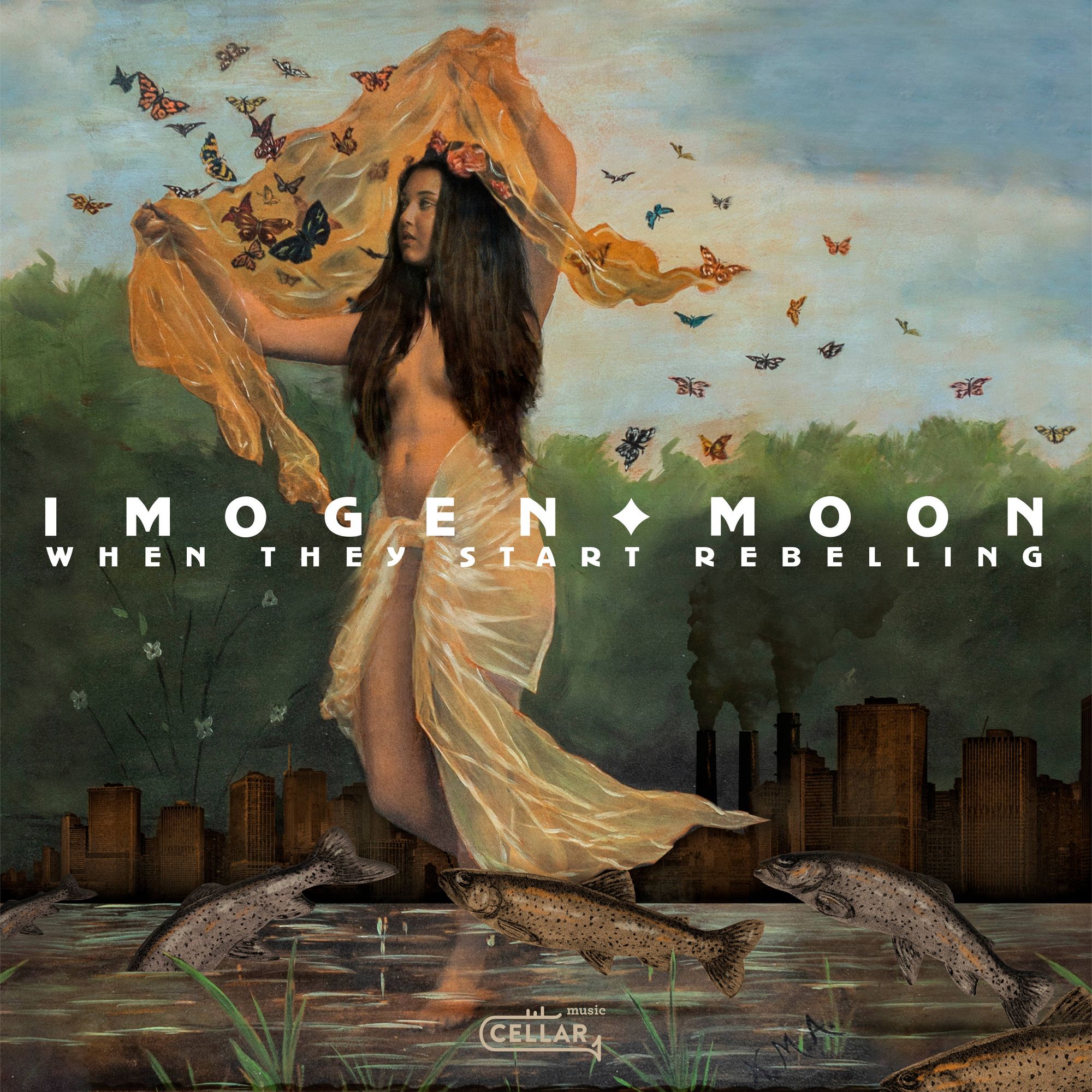 When They Start Rebelling: Isn't It A Pity; Nicolston Dam; Martin Of Her Mind; Song For The Middle Aged; Coloured Plastics; Vive La Company. (28:52)
Imogen Moon – Lead Vocals

With members of the Dap-Kings, including :
Ian Hendrickson-Smith – Saxophones
Dave Guy – Trumpet
Tommy Brenneck – Guitar
Nick Movshon – Bass
Homer Steinweiss – Drums

Guests:
Adam Scone – Hammond M3 Organ
Joanne Randle – Background Vocals