Interviews
Jennifer Kim on the New Generation Big Band
The band played six tunes, one of which is an original by Julian Borkowski.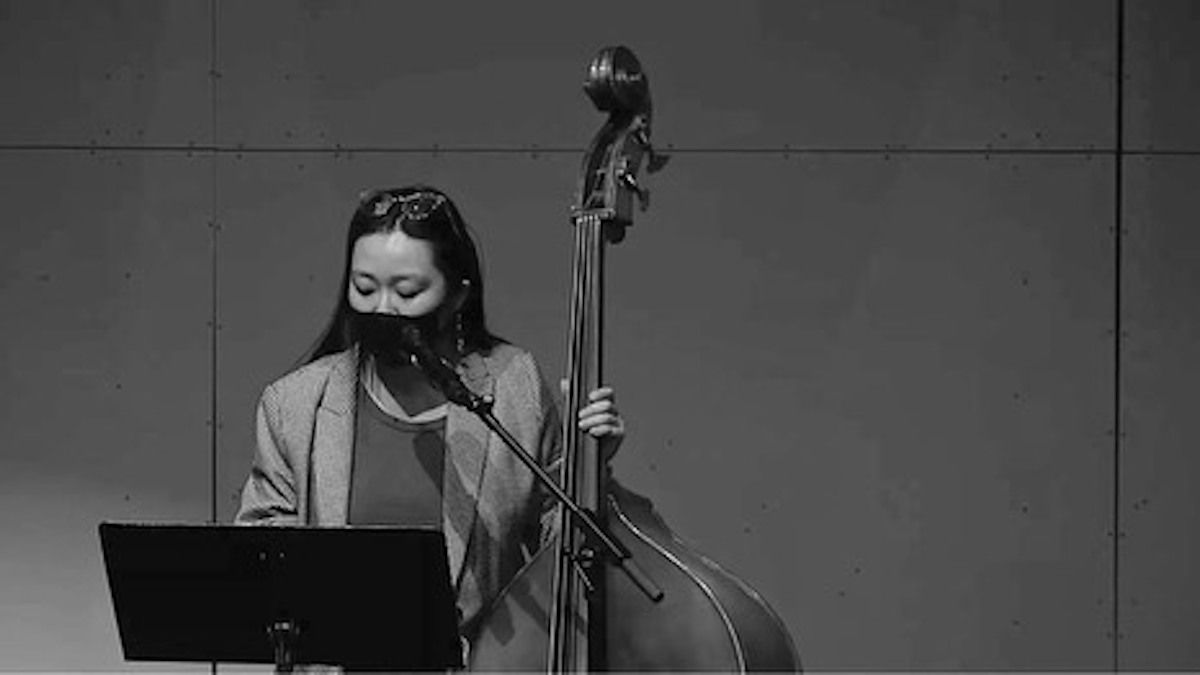 I first heard Jennifer Kim play upright bass in the Vancouver jazz community three years ago, in a series called Strong Women Strong Music, at Frankie's. Last week she directed a large ensemble called the New Generation Big Band.
The gig was at Jazz Evensong – the weekly series at Brentwood Presbyterian Church – on Wednesday, March 2nd, 2022.
You can find a recording of it on YouTube here.
New Generation Big Band members
Trumpet section
Julian Borkowski
Hugh Penner
RJ Abella
Rory Hislop
Saxophone section
Rowan Whitridge
John Carpenter
Adam Kyle
Gordy Li
Sofia Avelino
Trombone section
Gregory Dent
Nathan Lintott
Zoey Squair
Ricardo Galvez
Rhythm section
Dean Thiessen on piano
Matt Franceschini on guitar
Brad Pearson on bass, upright and electric
Jordy McIntosh on drums