Jonny Tobin, The Drum Temple, BrandonLee Cierley and Kapok mix jazz and hip-hop on "Odyssey"
They make all of their carefully-crafted parts sound fresh and spontaneous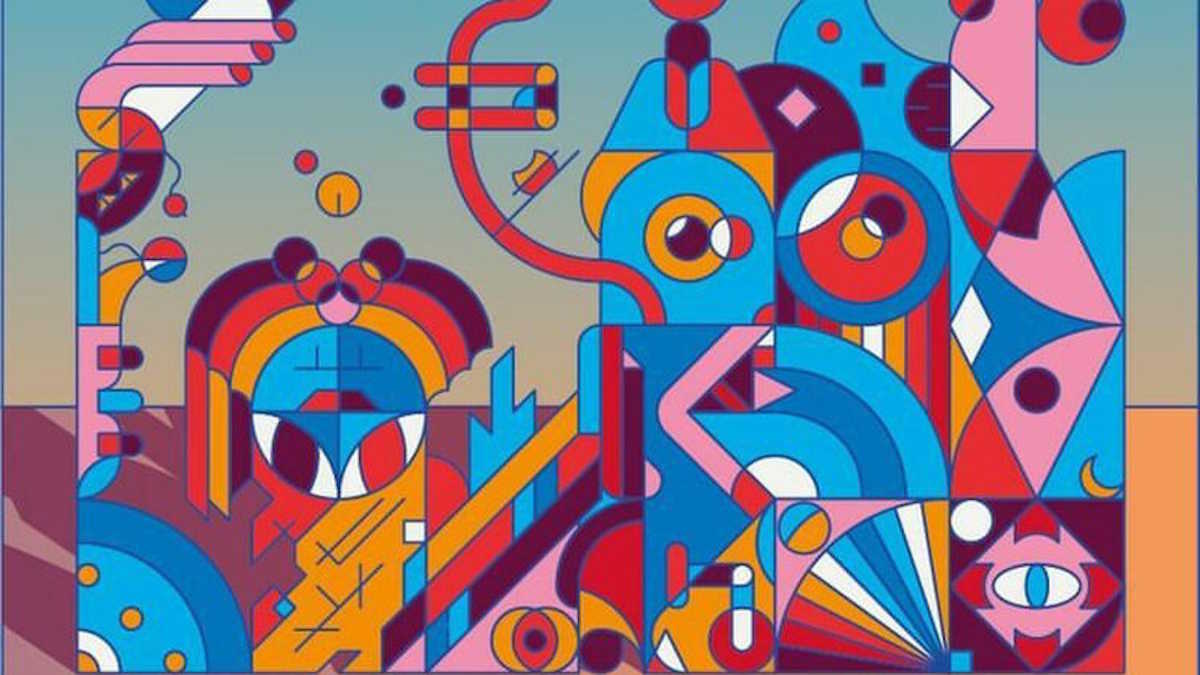 Today we feature the new single "Odyssey". It's performed by four collaborating artists, who also wrote the song together:
Jonny Tobin, a keyboardist from Vancouver
The Drum Temple—the artist name of Vancouver-based drummer Shaquille Headley
BrandonLee Cierley, an American alto saxophonist living in Portland
Kapok (pronounced KAY-pok), a Vancouver rapper. According to the songwriter credits, his real name is Taionnaih Akubal
"Odyssey" dropped on Saturday, October 10th. Check it out:
A need to multi-track
To write about this collaboration, I talked to Jonny.
He phoned me hands-free while driving across town, because I caught him between family visits. A typical Canadian Thanksgiving for one of Vancouver's busiest session musicians.
Jonny studied jazz in university and recorded live-off-the-floor music while in school. That means every instrument was recorded at the same time, with all musicians together.
But now, he records with multi-tracking. That means recording one instrument at a time.
Jonny and Shaq led the way in producing "Odyssey". The two of them had played keys and drums live together several times, but they saw a need to collaborate on recording due to the pandemic.
Here's Jonny describing how he and Shaq approached multi-track recording for "Odyssey":
"With this sort of setup, we picked our favourite takes from BrandonLee, and we could really hone in on the sound. It's a lot harder to dial those things in [when live off the floor]. Transitioning to this style of creating music, it's way more personal. It's a bigger picture thing, because the way I got into music making was a competition to sound the best on keys. I think music school can kind of push that mentality […] It's not about this lick you did, or who's cooler. It's more about your personal narrative and what makes you different."
Jonny has integrated what he learned in jazz school, with what his thriving professional career demands.
Inspiration from the "Milky Way"
The first track that Shaq released as The Drum Temple was a remix of the track "Milky Way" from Jonny's September 2019 album Earth Signs.
If you listen to the "Milky Way" remix and "Odyssey" back-to-back, you'll recognize the sections of each track and their identical percussion.
After releasing the remix of "Milky Way" with Shaq, Jonny wanted to add more keyboard sounds to it. Here's how he described how that track turned into this one, "Odyssey":
"We basically remixed the remix. "I added my keys back onto it. On the track ["Odyssey"], what you're hearing is a mixture of my own keys that he sampled, and additional stuff that I've added. He also added drums and cool samples."
Jonny notes that this track is the first time he's included live woodwind instruments on any of his releases. BrandonLee has an alto saxophone solo section in the middle of "Odyssey", and Jonny follows him with a keyboard solo.
In appearing on this track, BrandonLee returns the favour after hiring Jonny for his recent album Here Comes a New Challenger.
After the solos, the arrangement shifts into an outro with a different groove, but more improvisation from BrandonLee. The saxophonist's last phrase reverberates out into the end of the track.
This change in the track's groove was Shaq's idea. Of the second section, Jonny says:
"That was all Shaquille. This could be a three- or four-minute song by itself! We gave that outro to BrandonLee and said, do something here. You can hear the fingering on the sax, which is really cool. It feels really warm and personal […] you're telling a story without words."
Jonny sums up the easy decision to bring both Kapok and BrandonLee onto his next project: "Let's get some people on this, who want to be a part of something."
It's that simple!
It goes like this
The vocal performance on "Odyssey" comes from Kapok. Jonny got to know Kapok through the producer known as AstroLogical, whose real name is Nate Drobner.
It's a lyrical exploration of being alone or yearning to continue a journey with your significant other. But the tone isn't dejected: there's also a reverence for the other person. "Growing up I always thought you were an old soul," Kapok sings.
Kapok is among the fresh hip-hop vocalists of today who blend rapping and singing in an always tuneful way. Every member of this collaboration has great taste, and as a jazz listener I feel at home in their vibe.
Jonny plays keyboards, but he really plays bass.
A key reason I enjoy this track is that Jonny deeply understands bass playing; each track he touches has a killer bass part regardless of whether or not a person with a four-string bass guitar was involved. I asked him about this talent:
"I really have fun doing synth bass on tracks. Either I'll do a tone that's really reminiscent of a real bass, or I'll go in the opposite direction and make it super-synthy, or subby […] I think in a past life I was a bassist. I think it can really propel a song."
Music to my ears!