JoyRide: Charles Cozens & Colin Maier oboe-accordion duo
This oboe-accordion duo is the feeling of classical musicians making a 90s-style hip hop album.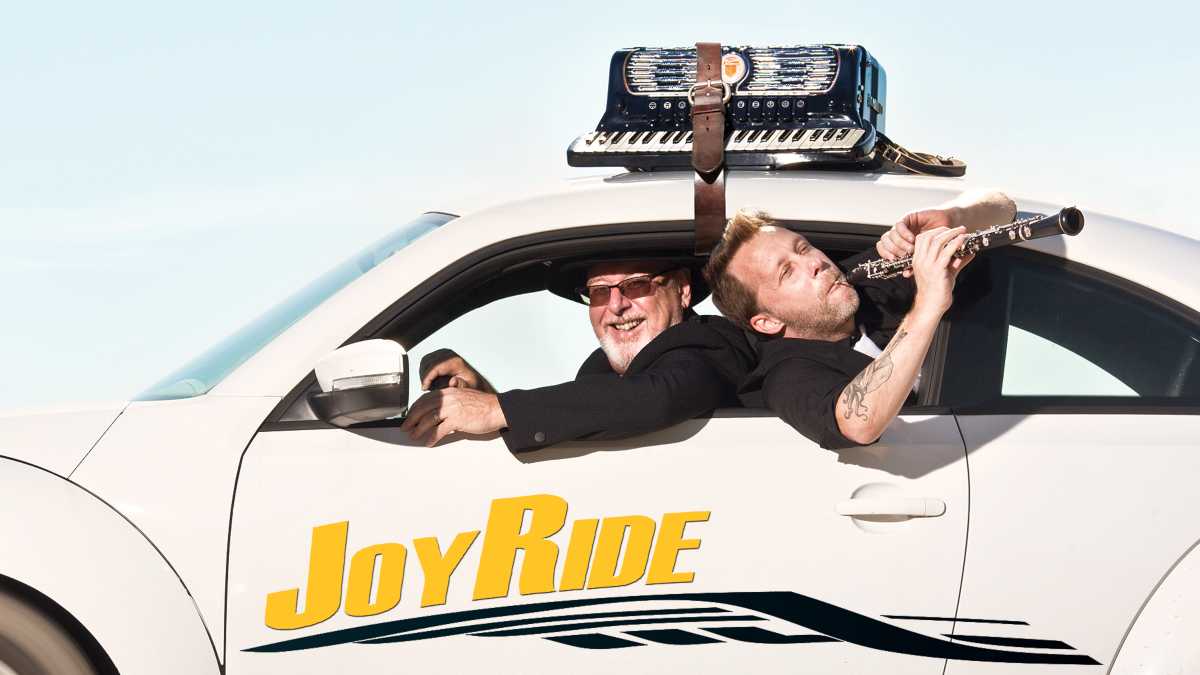 Charles Cozens and Colin Maier are JoyRide, a new duo of experienced crossover musicians. Their self-titled album is the debut of their duo project, with Colin on oboe and Charles on accordion, among other instruments.
The artist maintains the link above. If the link broke, please contact Rhythm Changes, and thank you for the heads-up.
There's one obvious question about an album like this, whimsical and diverse: who it's for.
I think it has the feeling of classical musicians making a 90s-style hip hop album:
It has skits (check the tracks that run around 1:00-1:30) ☑️
The material draws heavily on real, personal stories ☑️ ☑️
Album sprawls out, artists hold nothing back ☑️ ☑️ ☑️
It's blaring, fun stuff.
To be clear, this is not hip-hop music: it's that chamber-crossover mix of classical, jazz, and klezmer music. It takes the repertoire of an afternoon pops concert, punny titles and all, and strips it down to prepare for three-set bar gigs in small Canadian towns.
It's about letting loose, for a specific kind of music lover who's looking to let loose. That said, pretty much anyone will appreciate the versions of "Tiger Rag" and a "Plight of the Bumblebee" (that's the title) for being both unfussy and virtuosic. That's not easy.
The schmaltzier tunes are not as obviously shareable, but I love how Corey Gemmell shows up here – in the string arrangements – the same week that Catherine Wilson shouted him out to me on the Rhythm Changes Podcast. When we go to Ontario, we really go.
Charles T. Cozens is a stone-cold legend, being a superlative accordionist and having conducted and arranged thousands of pieces. It's a joy to hear him in JoyRide. He's also the conductor of Burlington New Millennium Orchestra, from which you hear some string players on tracks like "Somewhere Under the Rainbow" (I told you, punny pops afternoon titles).
Colin Maier pushes the envelope in so many great oboe moments, speedy and tender. He plays other instruments too, like bass and harmonica.
I expect the duo to take their JoyRide to BC at some point, and I'll be watching for when they roll in.