Living on the 2nd Floor
My jazzfest opening weekend, 2022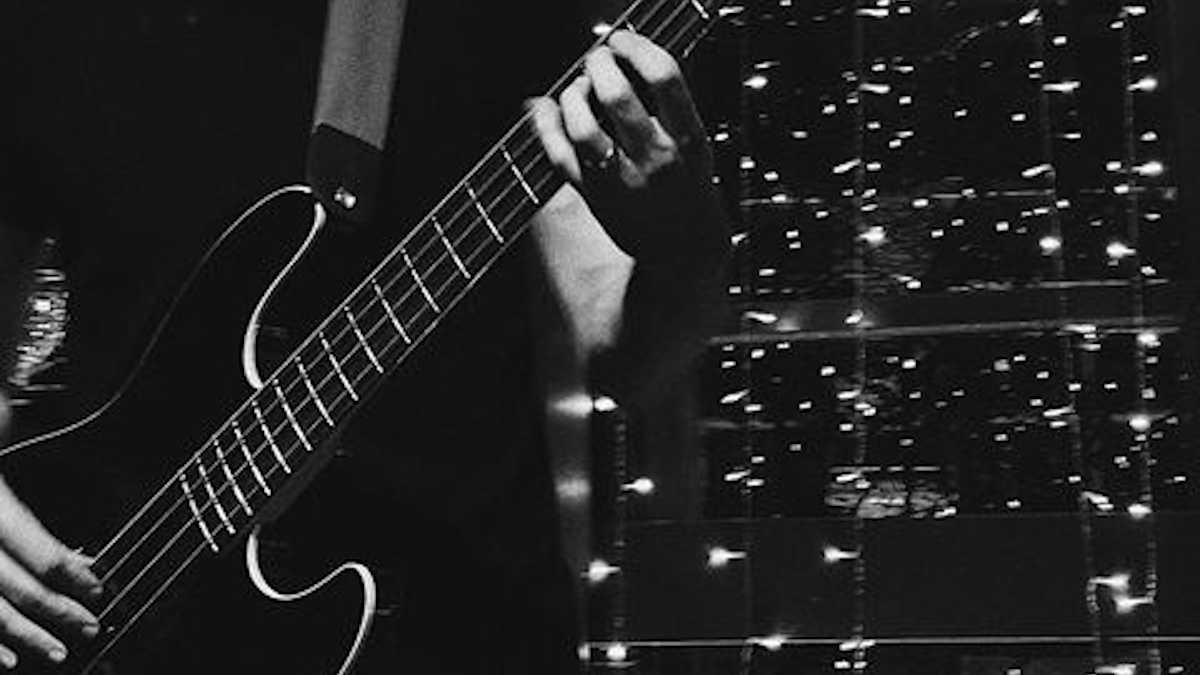 Here in New Westminster, Vez and I live in a suite on the second floor of a Vancouver Special.
It's a heat trap. During the peak of the heatwave exactly a year ago, I got home from Chris Fraser's jazzfest gig at Ocean Art Works and saw the indoor thermostat reading 37 degrees. Fortunately we have an AC unit!
But during this festival opening weekend, I found myself basically living in the heart of Vancouver, on a much different second floor – the 2nd Floor Gastown.
Bonnie Northgraves, who books the venue, called me to host and emcee the music there while she played other gigs throughout the weekend.
There were both brunch sets and evening sets to host, so I took my meals, got caffeinated, and hung out there to my heart's content. (I even learned that the restaurant director, Eli Brennan, is a fellow New Westminster Secondary School graduate.)
I saw and heard four consecutive gigs there, all with guitarists:
1) Dave Sikula trio
That's one chorus of Dave Sikula soloing on a blues in C, with the rhythm duo of Jeff Gammon on bass and Joe Poole on drums.
Dave has been a positive force in my young career, as well as that of many others; he recorded this EP of mine and booked me to perform at the 2nd Floor Gastown before he handed duties over to Bonnie. (The photo at the top is of my hands on my instrument, under my masked face, the first time he booked me there.)
He's just one of the best all-around jazz guitarists in town too. And Jeff and Joe have a hookup that you can feel in your bones just from the above 14 seconds.
2) Aaron Loewen duo
My best friend is Gabriel Dubreuil, whom I started a band with. In this duo were two musicians Gabriel has been gigging with lately in the hot-club-jazz genre: Aaron Loewen on guitar and Wynston Minckler on bass. This little excerpt is pretty much all they played for the two brunch sets: nothing too wild, just Django-style tunes at stately tempos.
Wynston plays with tons of people all over the place, too, and he might be the only bassist who's logged more kilometres on the TransLink network with an upright bass than I have. Might.
3) Mili Hong trio
David Blake, the early Rhythm Changes Podcast favourite and purveyor of 15-minute-long tunes, flew home from New York the day before this gig.
Eli Davidovici on bass and Mili Hong on drums, the strongest rhythm-section power couple of my generation, had flown in on Tuesday from their recently (well, pre-covid) relocated home base of Montreal.
Unfortunately, the last ten minutes of their adventurous set died when the power went out at the venue. The power wouldn't come back on until after the restaurant would close, so I had to help break the bad news and send the band home.
4) Madeleine Elkins duo
And then even though I'd been eating fancy gnocchi all weekend instead of my home cooking, this gig made me feel like I was at home. Madeleine Elkins on guitar is the musician who helped me learn to perform in my youth – I was in Chad Galpin's bass chair in this duo hundreds of times as a teenager, on whatever little gigs we could find.
Madeleine and Chad played exactly what I play and what I like: mainstream jazz with folk music as a changeup. Always great to cheer on two close friends alongside a home crowd of fellow friends and family.
So I'm curious: what did you hear this weekend? From Instagram and bumping into some of you, I know you've heard everything from Louis Cole to Laila Biali to the Ironworks stuff to Julian Lage. Hope you enjoyed the beginning of the festival, and of summer!
---
I originally published this edition of the Rhythm Changes Update for subscribers-only and have since made it available for anyone on the web. Please enjoy browsing this website for more content.