Mama Danced: LJ Mounteney sings the Basement Suite Blues
LJ's blues / roots album has great range and features several Vancouver jazz musicians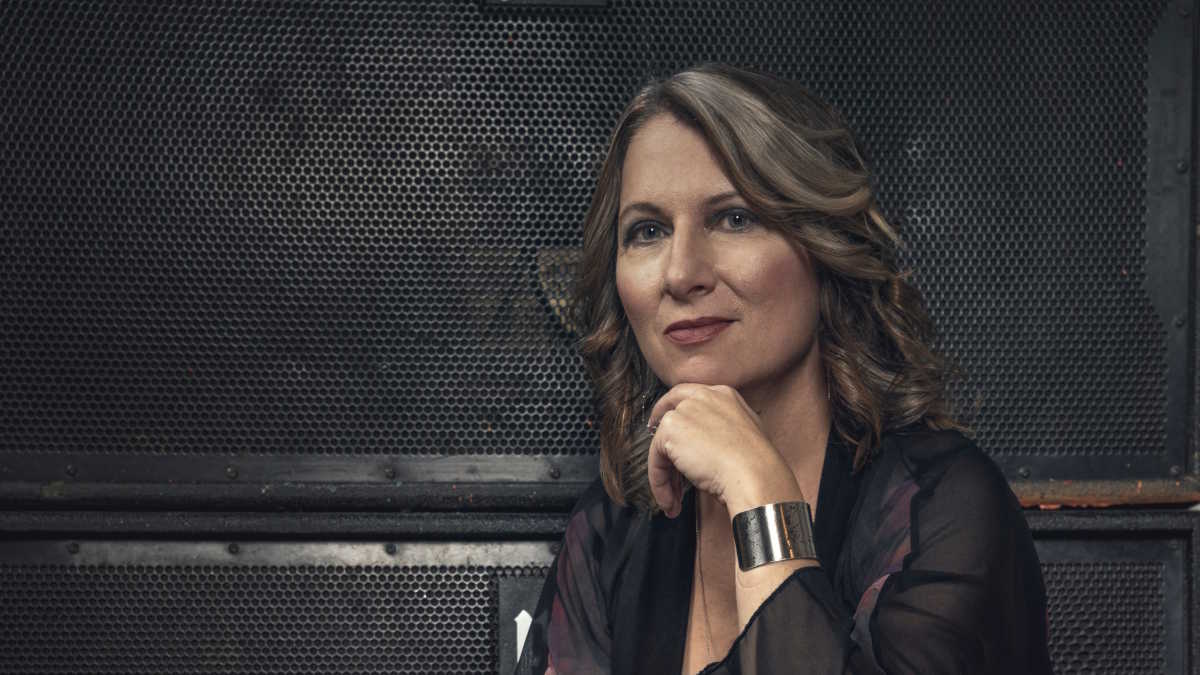 LJ Mounteney released her blues and roots album featuring several Vancouver jazz musicians, Mama Danced, on October 28, 2022.
---

Thank you to Pearson Instruments for sponsoring this free weekly article. Brad Pearson is a guitar tech and luthier in Marpole, South Vancouver. Take your instruments to Brad for setups, repairs, and more; find him at pearsoninstruments.ca.
---
"Dirty Rat", originally from Memphis Minnie via the Cincinnati blues style, immediately sets the tone with a fat rock beat, a harmonica solo, and hardscrabble blues lyrics like "I've taken you downtown, paid your grocery bill".
The tried-and-true style carries through LJ's original songs; the title track tells about a mother who "worked her fingers to the bone" but still provided the joy through which her family "forgot about the mess [they were] in", and "Somebody Pour Me Some Coffee" is a down-home love song with colourful changes and a nice nylon guitar solo.
On "Life of the Party", Jerry Cook brings a straight-ahead jazz tenor tone into the otherwise bluesy position of the album – and it's beautiful.
Getting into the last few tracks, the album's theme splits out into both anachronistic and current topics. After two covers that come straight out of the 60s with lyrics that may not make sense to younger listeners – not that there's anything wrong with that – the closer "Basement Suite Blues" hits on a very Vancouver-esque contemporary issue. Written by Tom Arntzen, it's a highlight.
LJ's previous album Here in the Dark (2017) is guitar-heavy with plenty of acoustic strumming to boot; the only real changeups on that record are "The Look Of Love" and a Jackson 5 cover.
Now, five years later on Mama Danced, LJ has delivered a richer collection of sounds, arrangements, and collaborators. Her songwriting partnerships take this record's material to another level.
Vocally, not only is she a consistently solid singer, she brings in Brandon Isaak for an enjoyable duet feature and has a stellar backing vocal group of Dee Daniels, Krystle Dos Santos, and Lillooet Fox.
Blues fans will love it, and it'll also play well in any local jazz venue with a big enough stage.
Mama Danced: Dirty Rat; I Like it Hot; Wasn't That a Time; Mama Danced; Take My Message; Somebody Pour Me Some Coffee; I Did My Part; Life of the Party; I'm Ready; Take Some Care of Me; Neighbor, Neighbor; Two is a Couple; Basement Suite Blues (46:08)
Personnel:
LJ Mounteney on vocals
Jon Roper on guitars
Jan Randall on piano & organ
Debra Peters on accordion
Jerry Cook on saxophones
Geeta Das on trumpet
Jack Lavin on bass & harmonica
Nick Apivor on percussion
Ross Hall on drums
Brandon Isaak on guitar, harp, & vocals
Dee Daniels, Krystle Dos Santos, & Lillooet Fox on backing vocals