Vancouver albums
Malleus Trio: On/Off
Dominic Conway, Geordie Hart, & Ben Brown turn chordless sax trio into rock and jam-band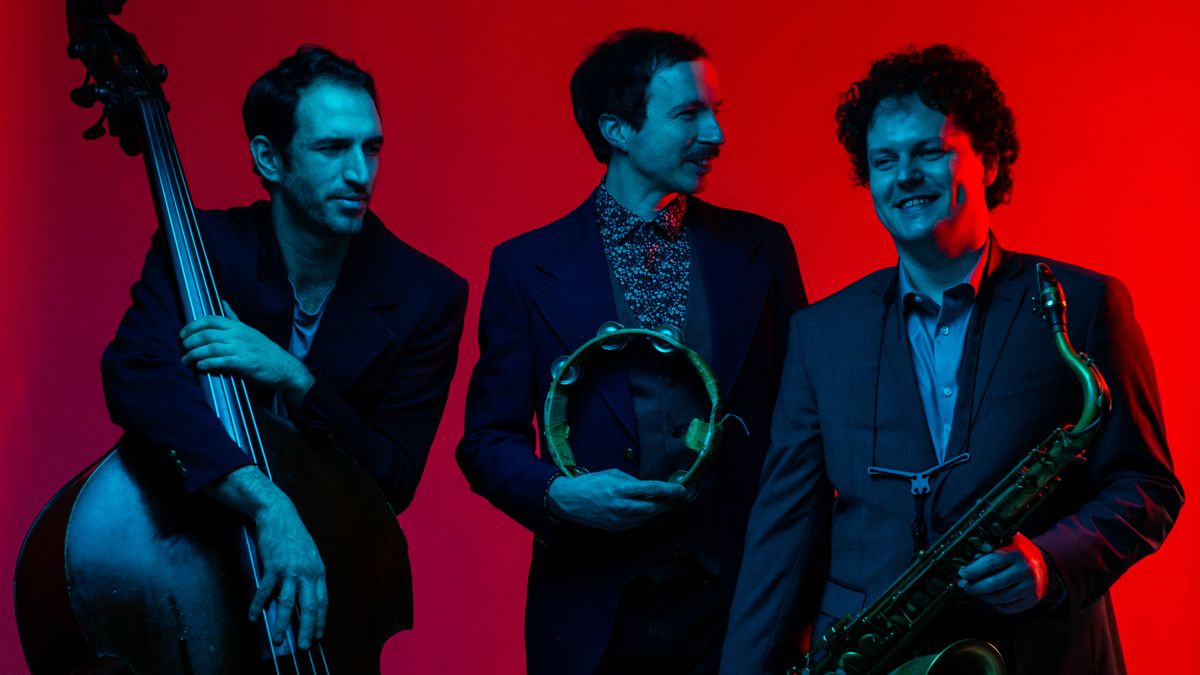 Dominic Conway, Geordie Hart, and Ben Brown are Malleus Trio, a collective group that departs from the jazz tradition of chordless sax trio, taking it into rock and jam-band territory. Malleus released On/Off on September 22nd, 2023, but they did their release concert at the China Cloud two weeks before that, on September 8th, playing the entire album from front to back.
That concert approach makes a lot of sense for On/Off. The tracklist is lengthy and has the ebbs and flows of a live set, especially with riff-driven tunes like the title track, "Game Theory", and "Little Tigers".
It's not Sonny Rollins' Live at the Village Vanguard – It's not about the sound of tenor saxophone soloing over chordless accompaniment, the bounce of the saxophone and drums trading while the bass walks along in this open soundscape.
Instead, Malleus is about the grooves that the three members create for this lineup. The compositions they write together are more like rock pieces, having several sections that move you through different progressions, than a jazz standard form that loops over itself through melody and solos.
I find it funny that Malleus describe themselves as lean in their promotional material , because I don't want an ensemble to be lean, I want it to be rich with something! And I do find Malleus to have a rich, direct tone from each instrument that they lay into their arrangements. Each instrument a lot of space to luxuriate in its tone. You hear the breathiness of the tenor sax and the crunch of the compressed, but still acoustic-sounding, upright bass; the dynamic drum kit playing from light, funky grooves to heavy-hitting beats.
The trio are excellent on their ballad compositions like "Spirit", slow numbers where the bass is moving the harmony underneath the saxophone. There are, of course more energetic numbers where bass and drums lay down a groove and the saxophone covers a range of pitch above.
Malleus tunes sound like they were written in jams in a way that's to their credit, like everybody has developed their own ideas from digging other people's spontaneous ideas. I find the record becomes more that way as it goes on.
On the cover of On/Off, there are three orange cones in the top-right, blocking off what appears to be a dangerous drop. That's the three members of Malleus Trio, standing on the edge of the cliff and looking to the bottom – a workstation where the chordless trio gets refashioned into something evoking active rock radio – and turning around and telling you all about it with what they play.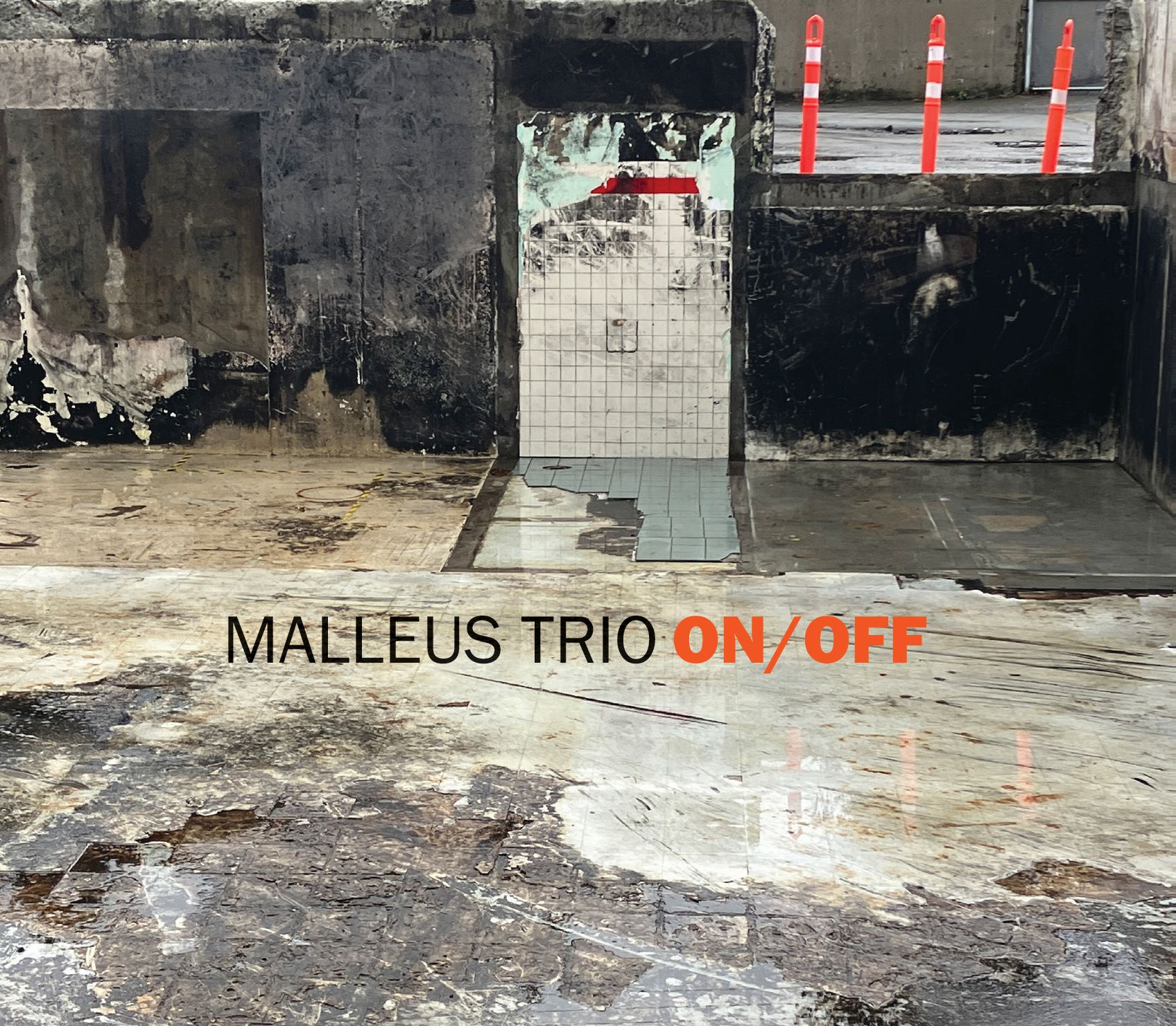 On/Off: On/Off; Osmosis; Telescopes; Game Theory; All Ears; Big City; Stagger Step; Uncle Ubah; Vertigo; Spirit; Music Box; Swamp Lamps; Little Tigers; Cloud Suites. (1:12:25)
Personnel: Dominic Conway on saxophone; Geordie Hart on bass; Ben Brown on drums.