Matt Franceschini's DIY attitude can't be stopped
Matt, Colin Zacharias, & Jay Coté arrive in town to play Frankie's June 11, and more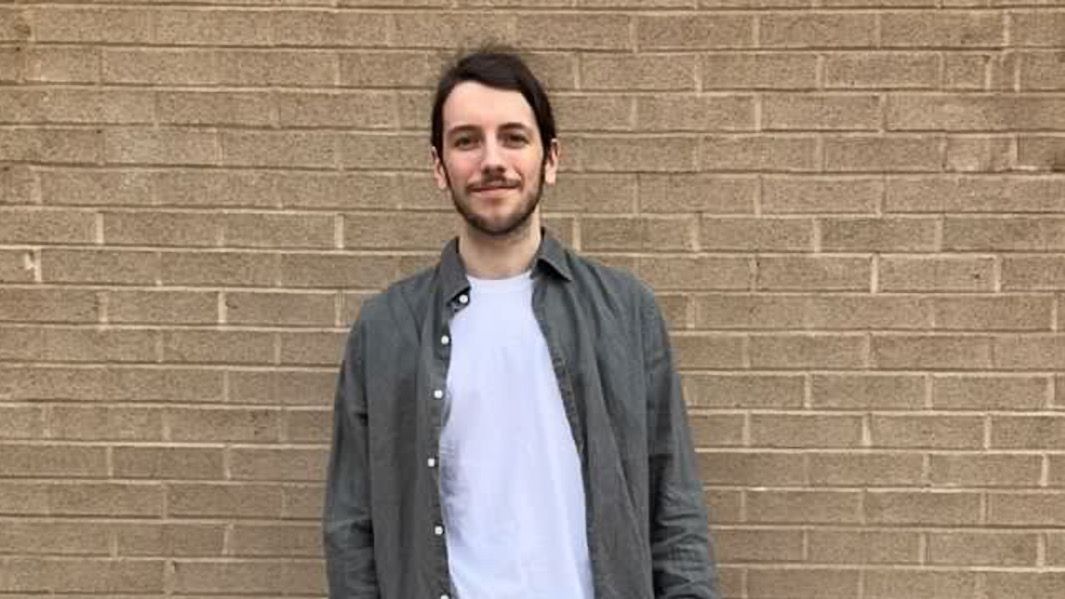 Guitarist Matt Franceschini plays Frankie's this Sunday, June 11th in a trio featuring his longtime friends Colin Zacharias on bass and Jay Coté on drums. Over the past week, they've played about six shows from Toronto to Victoria to Nanaimo.
Matt will also join Teresa Marie for two more subsequent trio gigs in town:
Wednesday, June 14 - 6:00 PM - Capo and the Spritz, with Wynston Minckler on bass
Thursday, June 15 - 6:30 PM - 2nd Floor Gastown, with Colin on bass
Matt grew up on Vancouver Island, came to Capilano University to hone his craft, and is now based in Montreal. Here's how he describes his trio repertoire:
"It's mostly original music, a lot of my compositions, and then we've tried to go for some lesser-played standards. We've got some Keith Jarrett, we're doing "Memories of Tomorrow". We're doing "Milestones", the old one that is sometimes credited to Miles Davis but is definitely a John Lewis composition. We've got "Nocturne", which was made kind of big by Julian Lage back when he put out his album Arclight, but it was originally recorded by Coleman Hawkins with Spike Hughes and his orchestra. Although I mean, we play it a lot more like Julian Lage!"
Matt talked to me from Chemainus on Vancouver Island between his gigs in the Nanaimo area. His island roots came up as he talked about his DIY attitude:
"I grew up in Victoria, and it was hard to find people my age to play with. That kind of punk-rock, do-it-yourself kind of thing has, I think, been a boon for my jazz career. I was probably playing gigs before I maybe should have been, but when I got to Cap I was like, Okay, put a band together, get a recording done, email absolutely everyone who has their email listed in the Vancouver area and say, 'Hey, can we play at your restaurant?'"
Matt also applied this philosophy to self-producing recordings like his 2020 release Wishful Thinking.
The concept that made Matt's gigs possible is quite novel:
"It's two tours at once right now. It's the Matt Franceschini Trio one night in each city, and it's the drummer Jay's pop project [which has] the same group of people. So we play Jay's originals and dance, pop covers.

"The whole idea behind this tour was we'd get two nights in each city, one jazz and one pop, and then we'd have twice as feasible a chance of actually coming back with money.

"We've been playing a lot of music together for about five-and-a-half years now. Still emailing everyone in new cities, trying to get gigs."
It didn't work out in the rest of western and central Canada this time, though:
"It was originally going to be across the whole country, but we learned that the Prairies book things crazy far in advance. Eight to twelve months! I reached out to Winnipeg, Saskatoon, Calgary, Edmonton around late November last year, and they said, 'We'd love to have you, but we're booked until October.' I was like, wow! Maybe next year we'll be doing the same thing but bigger, and we'd love to do it then."
Matt continued to open up about his gig booking:
"In Victoria, we were there on Monday and Tuesday. Vancouver Island is a little sleepy on Mondays and Tuesdays, so there was nowhere that would have us. What I did, because I knew I grew up there and had enough people to come out, was rent a hall in a church and do it all ourselves, like set up the event page. And it was a great night. But that isn't something that we would've probably been willing to do in Saskatoon, where we've never really played."
The Frankie's date on June 11th is Matt's third at the club, having played there once with a band including Brad Turner on piano and once more for After Dark in a Julian Lage tribute.
Matt is working on a new recording project for the trio with Colin and Jay, which will surely continue his self-starting ways.