Live music
Morgan Childs Quartet - Jazz at the Bolt 2022
The drummer returns to Vancouver and keeps paying it forward, from Gen-X to his generation to mine.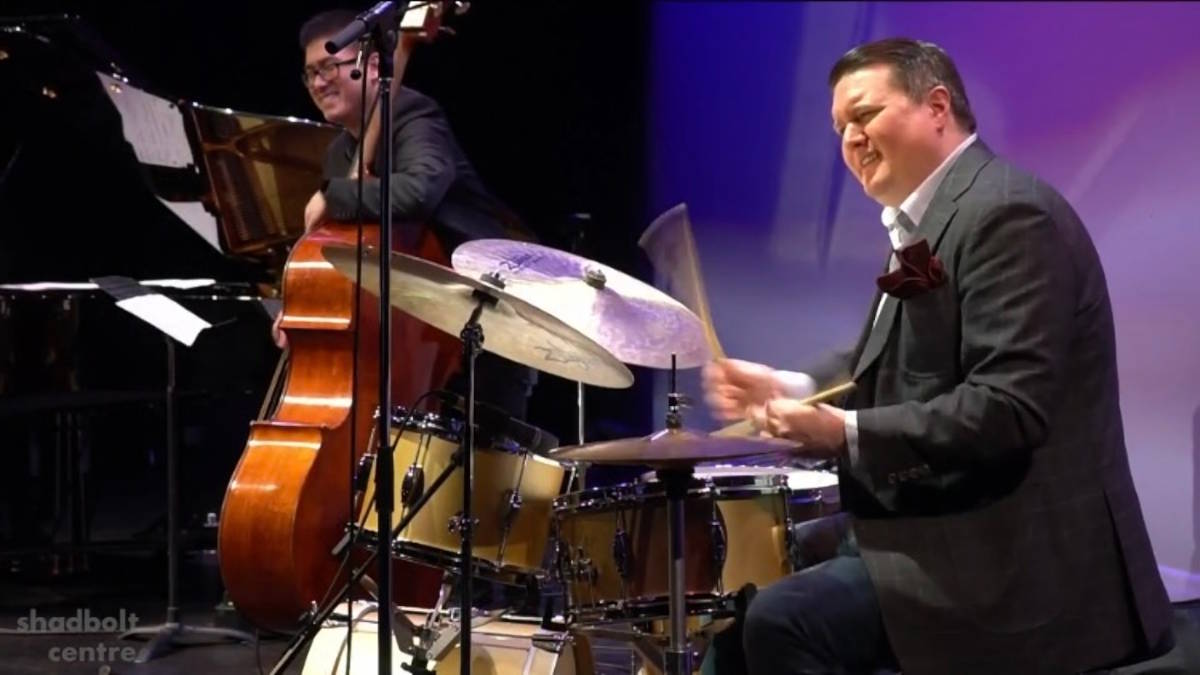 The second full day of Jazz at the Bolt concerts included Morgan Childs in a quartet with Steve Kaldestad on saxophone, Miles Black on piano, and John Lee on bass. During his set, Morgan also brought out Ardeshir Pourkeramati as a guest saxophonist.
For some more context on Ardeshir and on Jazz at the Bolt in general, check out yesterday's article.
Hard bop is Morgan's wheelhouse
Morgan started off with "Chicago Calling" by Johnny Griffin; that tune set the mood for honest-to-goodness hard bop.
He cued up "Moonlight in Vermont" immediately after. No talking, just straight into the sweet ballad.
Morgan lives in Toronto. He is the Millennial in a lineage of drummers down from Dave Robbins, who taught him in Cap, through Jesse Cahill to him. And he plays expertly through the range of hard bop styles, just like those two excellent Gen-X drummers.
He was gracious in his return to Vancouver, taking time to thank Dave as his former teacher, and shouting-out his longtime friends who were hosting him while staying for Jazz at the Bolt.
Jesse did the live audio for this gig, too.
John Lee and Miles Black have worked as hard as ever in this renewal of local live jazz, and they swung hard together in this set. That's an inter-generational exchange, too.
For the meme wizards: Morgan called an original blues tune he wrote, "One for Pepe". But it references a nickname for Joe Zawinul, not whatever you were thinking.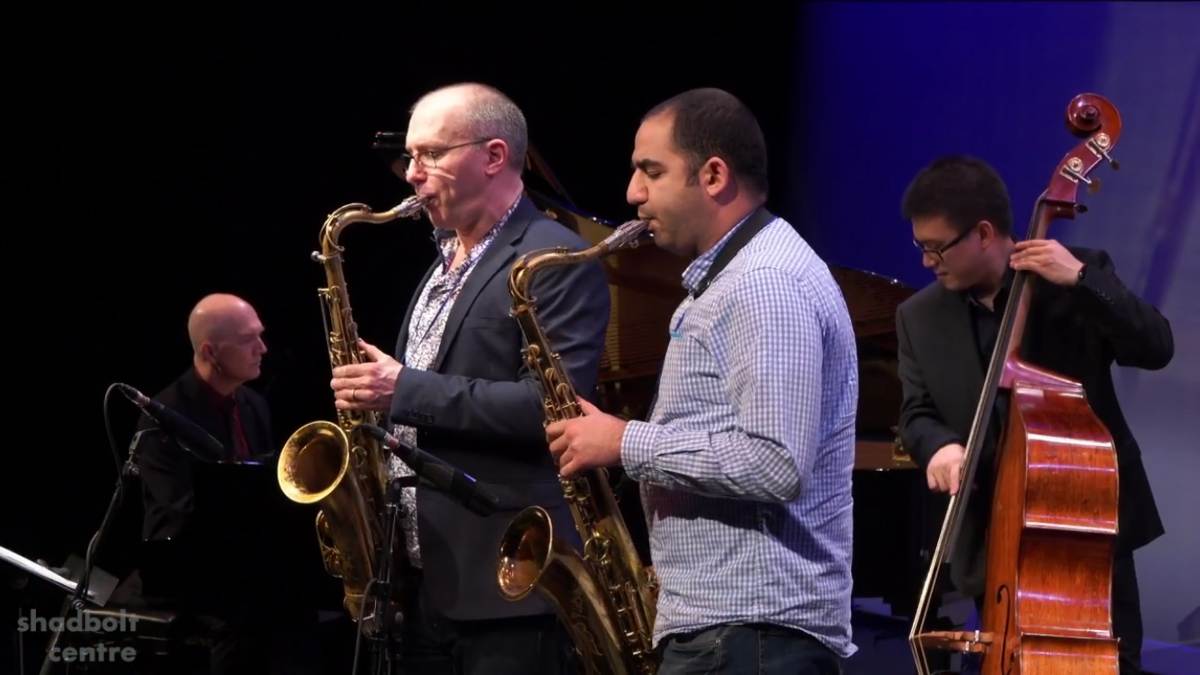 Then, Morgan brought out Ardeshir as a guest
With two tenors on stage, the band played a medium-uptempo tune by Tadd Dameron, and they even let Steve Kaldestad and Ardeshir trade fours.
That's when this gig became special for me.
Ardeshir, like I mentioned regarding his own set yesterday, is one of my generation. He deserves every feature and opportunity like this.
Someone has to give the opportunity to him, though.
Morgan, like Dave and Jesse did for him, pays it forward as he shares the spotlight with a younger musician.
He even facilitated another moment between Ardeshir and Steve, on their same instruments, just like some times he would have had with other drummers while coming up.
More like that, please!