Neil Swainson - Fire in the West
Cellar at its finest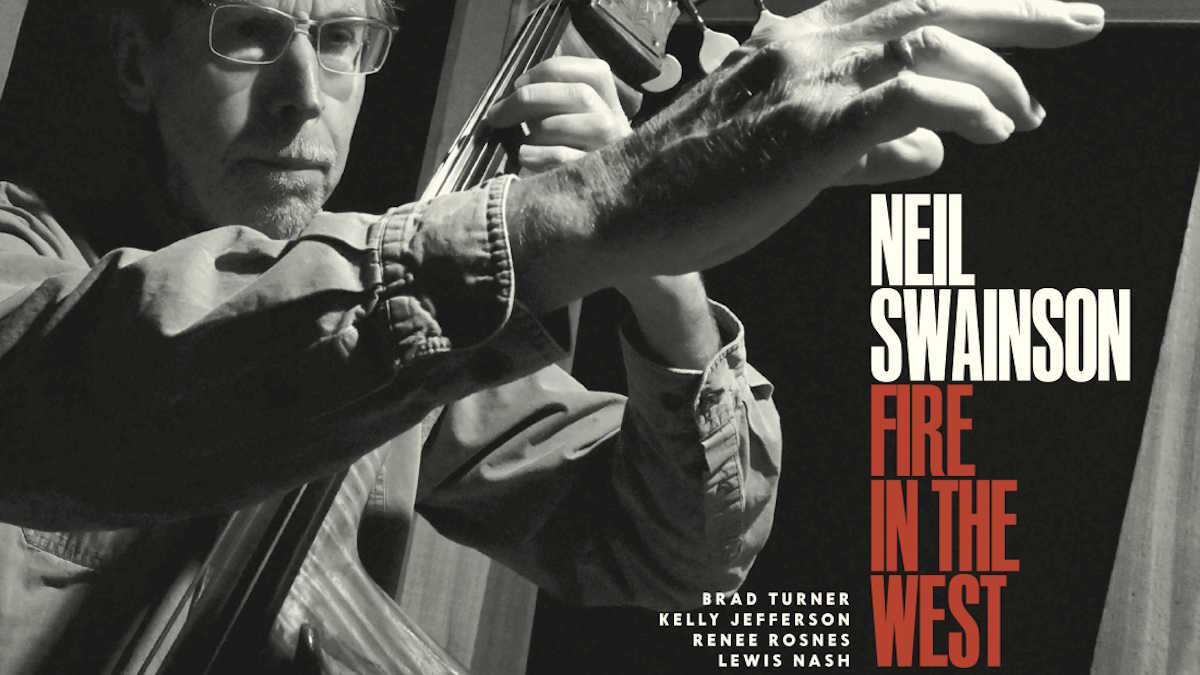 Neil Swainson plays a certain lick in his bass solo on track three, "Cascades", of his new second album, Fire in the West.
It's at about 1:18 of the track, and I can't stand it. I've heard a dozen people play it live, I've heard Laura Anglade sing it, and it's in my head. But I've already put that in the past (except to tell you about it here) and moved on to enjoying repeat listens of this stellar project.
"Cascades" is my favourite track, darting in and out with the melody quickly and then making way for solos by all five members of the quintet.
Fire in The West happened via a gig at the Kay Meek in November 2021 and then the following two days at Pineapple Sound in Langley. The band practiced individually ahead of time, broke the ice together with the gig, and then laid it down – so it feels like a live album, but it's got that studio polish.
When your first album features Woody Shaw and Joe Henderson, the standard is set high; but for this album, Swainson's second, Andrew Scott's heady liner notes reference Glenn Gould's Goldberg variations and quote the leader as saying Brad Turner and Kelly Jefferson are "[l]ike Woody and Joe".
They live up to it: the trumpet-tenor hookup on the front line is immaculate all the way through, and both musicians have plenty of space to be themselves too, soloing in front of a burning piano trio.
Renee Rosnes and Lewis Nash, together with Swainson, have an expertise at making all the softer and slower tracks super-delicate. The intro to "Fell Among Thieves" reminds me of how I felt when I first heard the piano on track one of Seven Steps to Heaven: "Basin Street Blues" arranged by the transitional Miles quintet.
On the other hand, the trio revs it up for the title track, "Cascades" – which apparently I can't say enough good about – and "Silver Mine". These three tracks together have all the fearsome power of post-hard-bop that you'd come to expect from a great Cellar album.
The Cellar team and the musicians have put together an extremely classy record. It's going in my top five favourite albums on the label, and we better hope that Neil Swainson doesn't spend another three-and-a-half decades before his third release as a bandleader.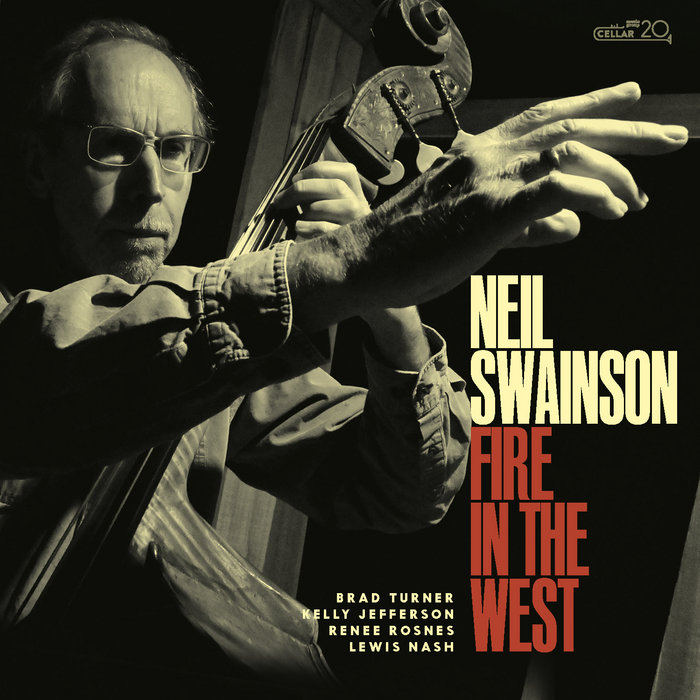 Fire in the West: Fire In The West; Fool's Gold; Cascades; Standing Back; Fell Among Thieves; Kyushu; Late Afternoon; Near North; Gone Away; Silver Mine. (59:47)
Personnel: Neil Swainson on bass, acoustic; Brad Turner on trumpet; Kelly Jefferson on tenor saxophone; Renee Rosnes on piano; Lewis Nash on drums.