Canadian albums
Nicky Schrire: Nowhere Girl, folk & vocal jazz, belonging
The South African-British singer will release her third album, made in Canada, on June 9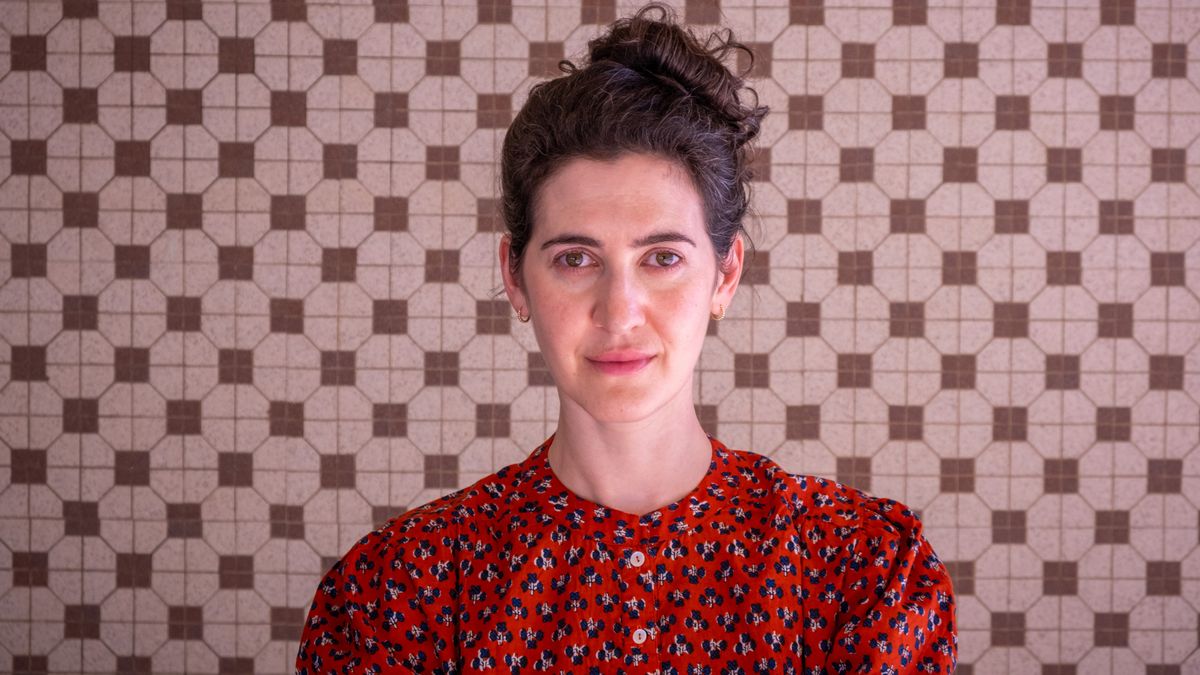 South African-British vocalist Nicky Schrire, based in Toronto now and New York previously, will release her third album Nowhere Girl on June 9, 2023.
I'm struck by the familiar list of things that Nicky has been doing: musician, writer-interviewer (Mothers in Jazz for the London Jazz News), podcast host (once for The Jazz Session and also in radio), music company worker – it's like if I had a big sister whose every move I tried to copy.
Nowhere Girl is digital-only and is Nicky's first Canadian album. I've heard the full thing; until June 9th, you can hear three singles on her Bandcamp and on streaming (here's the latest single "My Love").
In our interview, Nicky talked about:
Belonging, as a theme of the project
Folk influences
Her take on the "R&B-jazz marriage", neo-50s/60s vocal jazz, and what to do when you don't fit in with trending vocal sounds
A look inside her choice to do DIY publicity, even while working with a label
Belonging
One of the first things I brought up was "Nowhere Man" by the Beatles. "That's hit me too," Nicky said:
"It's like, 'Oh, this is not my phrase, it's my version of it,' and then I really liked that parallelism because of the recurrence of Beatles covers on all the albums."
The Beatles recurrence includes "Love Is For The Birds", the first single from this album, basically written over the form of Paul McCartney's "Blackbird"; "Blackbird" itself, which opened Nicky's 2012 debut album Freedom Flight; and "Here Comes the Sun" on her 2013 second album Space and Time. Both of her first two albums were recorded in New York.
Nicky continued to expand on the title's theme:
"The moment I go back to South Africa and the airplane is over Cape Town, and I see Table Mountain and the stadium, I feel the sense of home.

"And now when I come back to Canada, driving in from Pearson airport into Toronto, I also feel home. I need to acknowledge that it's a blessing and a luxury, because some people would kill to study abroad or live in a different city, never mind a different country.

"I still feel like a 'nowhere girl'. I've only been in Canada for three years and Canada's been so good to me, but in many ways there are so many parties that I would still like to be invited to. I think I might always feel like I'm a bit of an outsider."
Folk?
Nicky's voice reminds me of the other half of my musical life: Celtic folk traditions. We got much deeper into what it means to be comfortable in your own voice as an artist, but first Nicky revealed that part of her musical background:
"I was born in London – although I really grew up in Cape Town – and my father was a folkie. He was a self-taught guitar-playing man of the sixties, seventies, and eighties. He would go and play open mic clubs in London, he would go to Paris and he'd play guitar, he was bearded and bespectacled and the whole shebang. He was very good, a really lovely singing voice. Completely self-taught.

"The kind of musicians that he introduced me to from when I was a young girl, riding to and from school in his car: what would be playing? James Taylor, Randy Newman, Levon Helm, John Martyn... it was all singer-songwriter all the time. That's a huge part of why I gravitate towards that kind of music and have ultimately written music that is of that ilk. It's the best vessel for telling a story."
So I wondered: does she dig what Matt Carmichael & Fergus McCreadie are doing, as much as I idolize it like the consummation of both sides of my young artist journey?
Turns out she does:
"It's nice to have a window that has now been reinforced by the stuff that Fergus and Matt are doing, where I can maybe move into that.

"There's a British pianist-organist called Kit Downes, and there's a really interesting British folk singer called Josienne Clark. She did a duo album with Kit, she doesn't come from jazz much at all; but this duo album, it's probably one of the most superb duo albums I've heard after the ones of people like Norma Winstone and John Taylor, or Norma and Fred Hersch.

"So I do love folk music, and I'm very happy if that influence comes through. In terms of the way that I sing, I don't have a brassy, belty voice. I'll never sing like Mariah Carey, and that's fine. There's definitely Irish, Scottish, and Celtic sort of influences. That's just what feels natural to me. I try not to overthink it."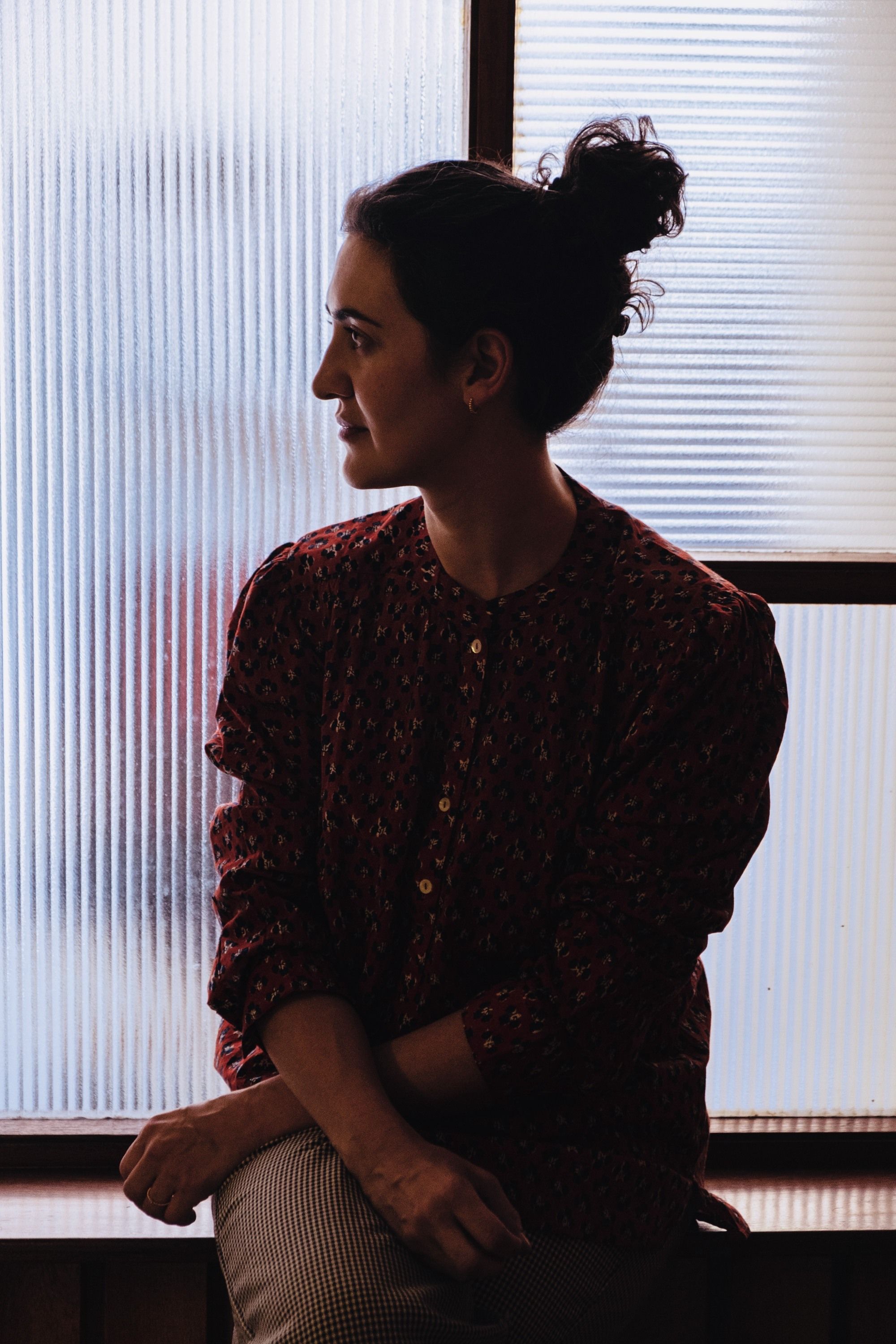 "I'm not R&B"
Then, Nicky got real about what's trending in vocal jazz today. This is a long passage: I was fascinated to hear all about this – here's Nicky in her words, first re-emphasizing how much she likes the jazz/folk genre pairing:
"I like that hybridization. I'm much more into that than the more commonplace R&B-jazz marriage which we hear a lot of. It's great, but again, I'm not R&B, it's not the music that I grew up listening to.

"There's a lot of hype around certain artists, and that's great, but I often feel quite at odds with that hype. That's not to say that it isn't worth all the accolades or attention that it's getting, but it's not for me. I can't be the only person who's thinking, 'I love what Samara Joy does, but I don't sound like that, so I'm always going to fall short of having a complete adoration for it.'

"In my own music, I don't sound like a 1950s-60s jazz singer, which is a big part of the jazz vocal trend at the moment: 19- or 20-year-olds who sound like they sprung forth from the womb singing like Ella, Sarah Vaughan, Betty Carter & Carmen McRae. And that's fine. Some of it is wonderful, but there are a whole chunk of vocalists who are either going to try and fit into that mold – which is like putting a square peg in a round hole – or do their own thing. So we have to talk about this stuff. It's kind of like the elephant in the room to me."

"It came up a lot when I was teaching in the jazz department at the University of Cape Town. I fully acknowledge that I'm not a typical South African jazz vocalist. I think if you say 'South African jazz vocalist', people will think of Miriam Makeba, or Tutu Puoane and these people who are so phenomenal. You know, I don't sound like Zoë Modiga. I'm such big fans of them, but I don't sound like them. You have singers who are of different races, whose mother tongues are different, and that plays a lot into the jazz landscape there. I'm aware of that when teaching in the South African community, so it's a very interesting fissure to try and traverse.

"Similarly, teaching at the University of Toronto, there are singers who come in who sound very 1950s, 1960s. They love what Caity Gyorgy is doing – she's doing fantastic things, but it's very specific. There are other singers who come in and clearly don't have those kinds of voices. What can they do, and what can I do to help them?

"It's okay if you don't sound or make the music that is being made by the sort of singers who are flavor of the month. They always trend, but there are also other options out there."
One track I really want you to hear when Nowhere Girl comes out is "Heart Like A Wheel". It's a duet with Laila Biali. "We forget that two voices singing in unison can stop you in your tracks just as effectively as two voices singing in some really impressive [interval]," Nicky said.
Nicky harmonizes together with Laila too, of course. It's a performance that proves Nowhere Girl is her best work, a careful but honest exposition of everywhere she's been.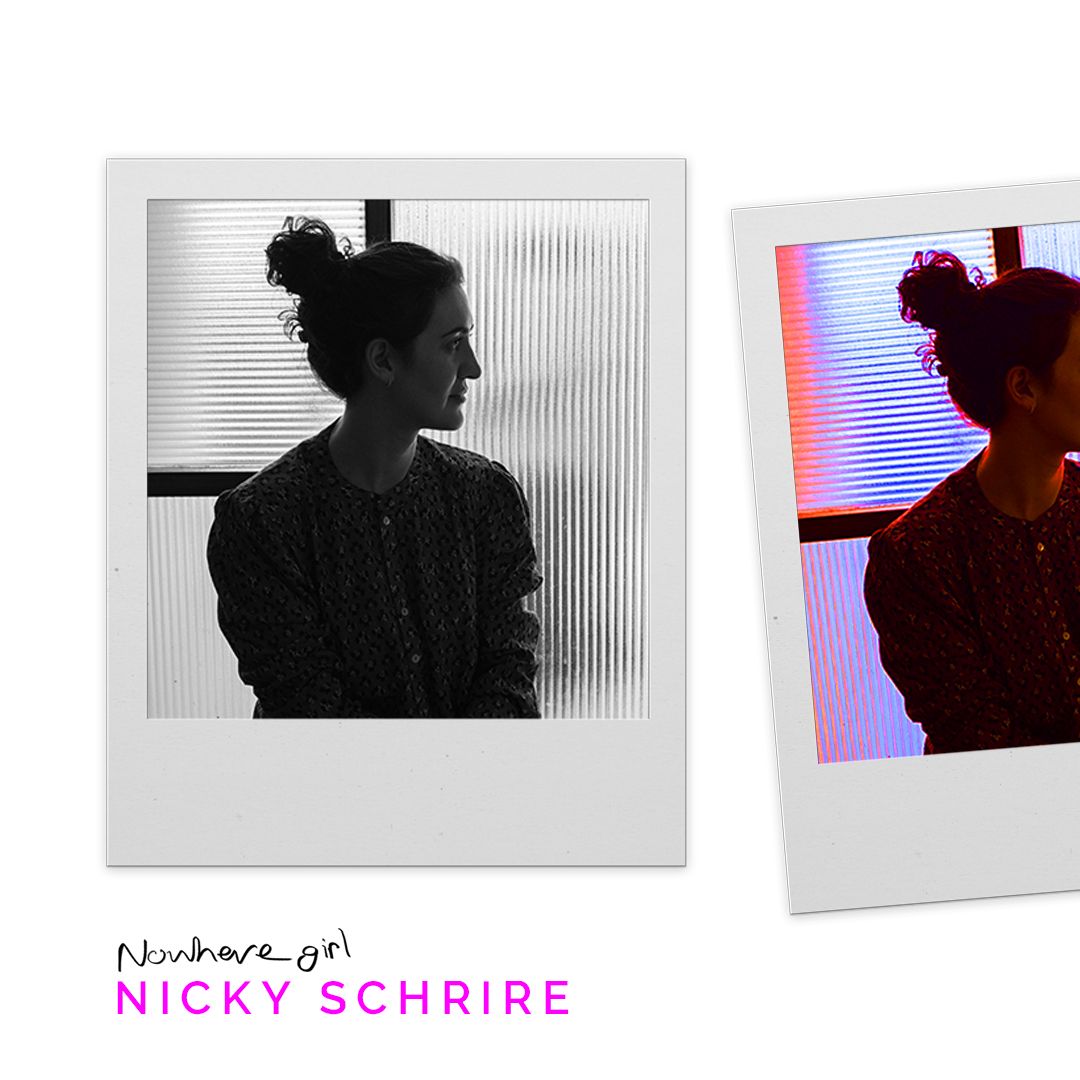 Nowhere Girl: Nowhere Girl; Traveler; A Morning; Closer to the Source; This Train; Father; In Paris; Heart Like a Wheel; Love is for the Birds; Keep it Simple; My Love. (46:25)
Personnel: Nicky Schrire on vocals; Chris Donnelly on piano; Dan Fortin on bass; Ernesto Cervini on drums; Tara Davidson on saxophone (1, 4, 7, 11); Laila Biali on vocals (8); Julio Sigauque on guitar (11).
---
Publicity
As we concluded, Nicky opened up about an important part of the album release process:
"I'm not using a publicist for the press outreach, and there are two reasons for that..."