Painted Ship / The Infidels launch ft. Chris Davis recap
Chris began with a medium swing, sunglasses on, Harmon mute pressed up to the microphone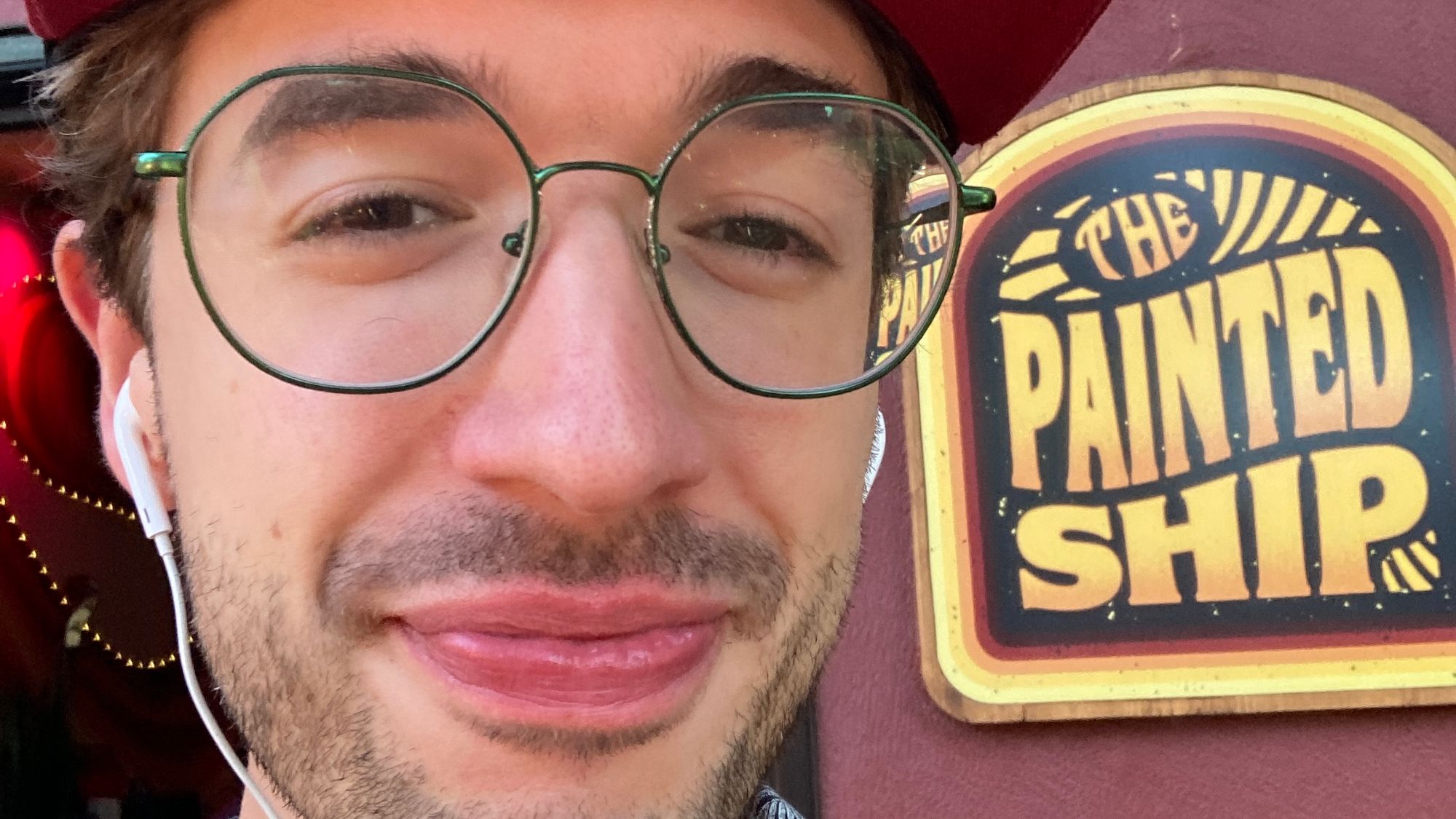 A new Infidels Jazz series began on Tuesday, August 15th at the Painted Ship in Kitsilano. As previewed, Chris Davis was the opener for an Infidels series once again; the trumpeter brought his quartet with Max Huberdeau on piano, Dan Howard on bass, and Arvind Ramdas on drums to the bar.
Chris began with a medium swing, sunglasses on, Harmon mute pressed up to the mic. The quartet played a first set of almost all Chris' originals – except a straight-8ths "The Very Thought of You" – and a second set that included "Ecaroh", "All Blues", and a tango "Summertime".
"Ecaroh" is an underrated hard bop gem!
As Chris' sunglasses came off and the bell of the trumpet opened, Arvind's drumming was outstanding, bringing out the fire that I've loved hearing from Chris for years. I just had heard Max and Dan backing up vocalist Teighan Couch on Saturday at La Fabrique St-George, so it was great to hear them stretch out in this setting.
This exact quartet had also just played Frankie's on Sunday, two days earlier. Interesting timing.
Sometimes, Chris used some delay on the trumpet with an effects unit right in front of him. It matched how the swirly thing behind the band, on the wall, threatened to float me away: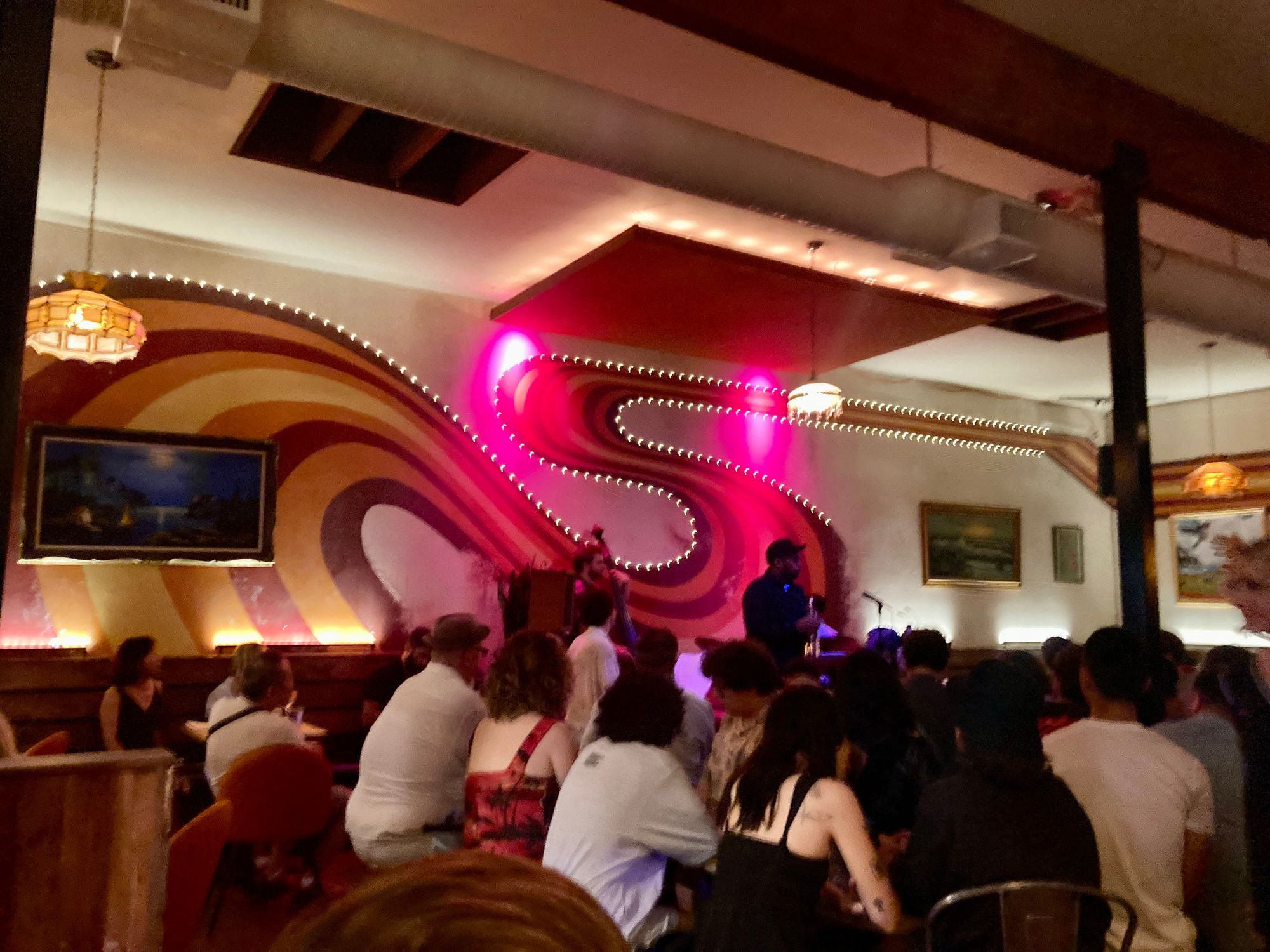 "I can't wait to hear that great band again," Tim Reinert told me after his debut presentation at the venue. "The staff and management were just great to work with and I can't wait to present 80something with Andrea Superstein in September."
That's a 1980s-power-ballad-themed show by the vocalist Superstein, set for September 26.
The evening sort of filled the Tangent-sized hole in my heart....