Rafael Zaldivar - Rumba
Featuring Kurt Rosenwinkel, Terri Lyne Carrington, and more
Pianist and percussionist Rafael Zaldivar has a lot of wind in his sails on what I gather is his fifth album, Rumba.
Rafael, with Effendi Records, brings some of the heaviest features you'll see in Canadian jazz this year, from Terri Lyne Carrington to Kurt Rosenwinkel and beyond.
---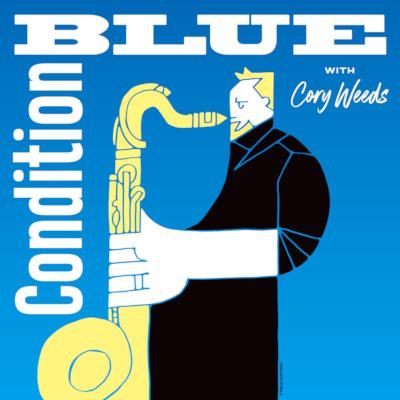 Thank you to Condition Blue for sponsoring this free weekly article. Tune into Cory Weeds' online jazz radio show Wednesdays 12pm-2pm PT on Twitch or listen in the browser at bsideradio.com.
---
It's particularly nice timing to feature Terri Lyne Carrington, whose New Standards: 101 Lead Sheets By Women Composers book is getting a lot of well-deserved press right now.
The two back-to-back tracks with Carrington on drums are night and day, with the first one – "Baila Mi Changüí" – featuring hyperbebop ensemble lines to contrast the other – "Guajiro", the only calmer moment on the record so far.
But also, Miguel Zenón lights up "A Pray" with alto playing that goes from delicate to high-velocity in a hurry; and Ingrid Jensen solos like Kenny Wheeler, in a duet, atop a Rhodes(?) on "Tiempos De Amar".
The album plays with structure, making you notice where you are and how the ground shifts beneath your feet. "Eleggua" is a restless intro that somehow still sets the scene for everything that follows.
And "Interlude" almost made me mad: how could they allow us to hear only 53 seconds of this piano trio power?
The Kurt track, "Dolor de Amar", is long – basically twice the length of any other track on the album. The melody has odd traces of "Viva La Vida" (or the adjacent Joe Satriani tune where he sued Coldplay), though the ensemble sound is Kurt-worthy indeed, like his album Star of Jupiter.
Within the album there's another juxtaposition, the soft "Two Words" à la Jonny Tobin, next to "Short Blues".
"Short Blues" has hints of Thelonious Monk's "Ba-Lue Bolivar Ba-Lues Are", features Rafael's base piano trio with Rémi-Jean LeBlanc and Louis-Vincent Hamel (whom you'll hear about next week too, oddly enough), and is so-out of place...
...But pretty great! It could easily be filled out into its own full-length album.
There's more where that came from. Rumba is ambitious, challenging yet joyful, and remarkable – as big a swing for the fences as you'll get in Canadian jazz this year.
Link here via YouTube; I'll add something else when I can find a better link to share this album.
Rumba: Eleggua; A Pray; Interlude; Baila Mi Changüí; Guajiro; Two Words; Short Blues; Dolor de Amar; Alma; Crying for Cuba; Tiempos de Amar; Obbatala. (53:52)
Personnel (it's a lot of people!)
in order provided by press package
Piano: Rafael Zaldivar
Vocals: Rafael Zaldivar (12), Amado Dedeu Garcias Jr. (1, 12),
Amada Dedue Garcias Sr. (12), Sara Rossy (2), Dayron Luis San
Juan (12), Jorge Varona (12)
Synthesizer: Rafael Zaldivar (1, 2, 8, 9, 11), Amhed Mitchel (9)
Guitar: Kurt Rosenwinkel (8)
Trumpet: Ingrid Jensen (11), Alexis Baro (10), Jocelyn Couture
(4), Rémi Cormier (4), Alexander Brown (10), Ron Di Lauro (4)
Alto Sax: Miguel Zenon (2), Luis Deniz (10), Jean-Pierre Zanella (4)
Tenor Sax: André Leroux (4), Kirk MacDonald (10), Pat LaBarbera (10)
Bass: Roberto Occhipinti (10), Rémi-Jean LeBlanc (3-5, 7-9)
Drums: Louis-Vincent Hamel (3, 7-9), Terri Lyne Carrington (4, 5), Amhed Mitchel (2, 10)
Percussion: Rafael Zaldivar (2-4), Amado Dedeu Garcias (1, 4, 5, 12), Dayron Luis San Juan Maguercia (12), Carlos Henrique
Feitosa (8), Jorge Luis Papiosco (10)