Rich Chambers - "High School Can't Last Forever"
Rich has a jazz musician name, but he's a self-produced punk rocker on his single "High School Can't Last Forever".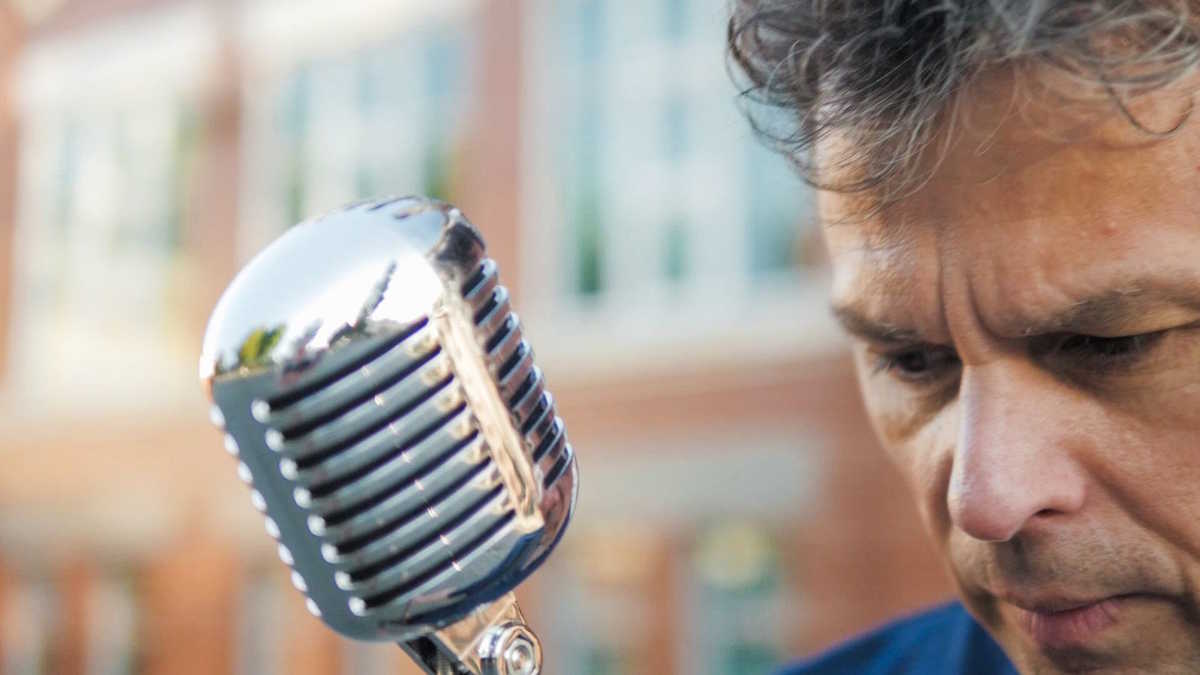 Vancouver-based Rich Chambers has a jazz musician name, in my opinion — but he's a self-produced punk rocker on his single "High School Can't Last Forever".
This song is a Ramones-style punk romp, and it doesn't relent with its repetitive vocal melody.
Here's what he writes about the song in general:
"High school often seems to represent that moment in our lives where anything is possible. It is our launching pad to life, so to speak.

"From that point, we all start to make decisions (or don't make decisions) that ultimately start each of us off down our own unique life path. 'High School Can't Last Forever' is a song that tackles this defining moment in our lives.

"It begs the notion that those who follow dreams or take chances to go after something often live without regret; whereas, those who are never willing to take a chance and/or simply inadvertently refute their dreams (for whatever reason), often find themselves living with regret and looking back to life's launching pad (high school), wishing they could launch again.

"It does this to the backbeat of a three-minute, timeless, rock n' roll soundtrack."
If I wrote a song with this title, it'd be a paean to high schoolers about how their grad day will come soon and they'll be free.
So, I don't know how much I agree with the thesis here, but the song rocks on.
Getting in touch with Rich Chambers
Chambers has come to rock from a different genre — Christmas music!
"Rock n' Roll for the 2020s" is his tagline. So, I asked Chambers what this phrase means to him. He wrote back, lightly edited:
"When I first stared promoting my music to radio stations, I would approach a modern rock station and they would tell me my music was either too country or too retro for their station.

"I would then approach a retro rock station and they would tell me my music was too modern for them.

"The country stations would tell me I was too rock for them and the pop and blues stations would usually tell me I was either too country, too retro rock, or too modern rock for them.

"I walked away from the experience with two conclusions, 1) My music simply sucked and everyone was just giving me a polite let down! :-), or 2) my music was touching upon every one of these genres, but not definitively landing in any one of them.

"So rock n' roll for the 2020s means to me: music that respects all aspects of retro rock, modern rock, country, the blues, and pop, bypassing the countless genre-specific labels we seem to now apply to today's music to simply be rock n' roll."-Rich Chambers
One final note — he recorded, mixed, and mastered this song all by himself, and that always rocks.
Choose your streaming platform here and listen to "High School Can't Last Forever" by Rich Chambers.
The artist maintains the link above. If the link broke, please contact Rhythm Changes, and thank you for the heads-up.