Vancouver albums
Sick Boss: Businessless
The abstract expressionism of the project is like a way of being, a wolf inside of you.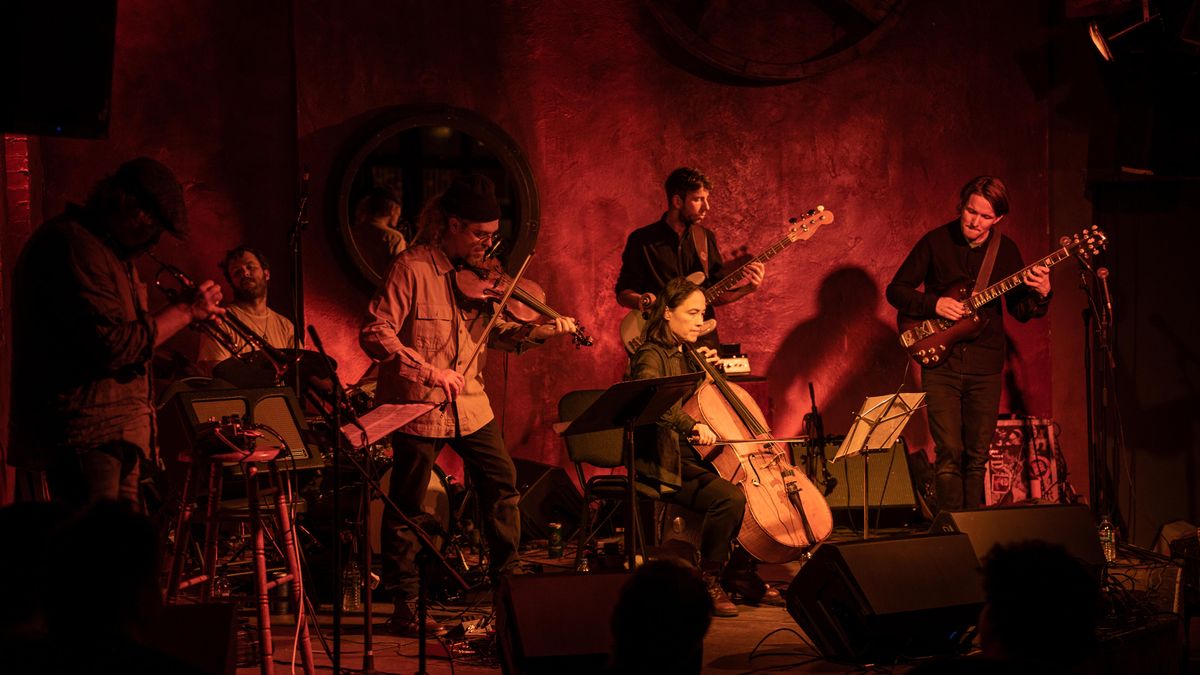 Cole Schmidt leads the improvising experimental rock band Sick Boss on their second album Businessless, with a release date of November 3, 2023.
The Sick Boss is like a way of being, a wolf inside of you. The abstract expressionist project Businessless is available for pre-order now on coloured vinyl with artwork by Lee Hutzulak. It's a much more cinematic album, less reliant on song forms, more focused on the fewer personnel present on this record (no keyboards or woodwinds), no songs with vocals or jam-band tunes. Improv sections dedicated to one player are not a priority.
Any Linkin Park fans out there? Don't get too excited, but there's just a hint of turn-of-the-millennium aggression in the bass and drums off the top. The first track "Useless Genius 1" – of three such pieces – is a fanfare that devolves into ambient improv and then returns with even more air at its back.
"When the Buzzards Leave the Bones" goes from a sombre string serenade into a chase scene. A startling, equally brassy theme comes in the middle of string improvisations. It's like several different movie soundtracks in one.
"Useless Genius 2" is Dadaist and Hendrix-like in its guitar work and rock groove. There's powerful drumming, and the brass enters only as the softer element at the close of the track.
James Meger commands "Doctor Dawn" with synths. This centrepiece track is the most melodic, the most epic with sweeping unison melodies. Although Businessless is an adventurous listen, the intention and musicianship behind each member shines brightly.
What starts as a guitar riff on "Useless Genius 3" turns into the violin summoning blasts of ensemble, working it up into a frenzy. The last track, "CJ Blues" is a denouement – a resolution, a lament – from the beginning with Schmidt and Peggy Lee through to when Schmidt leads the ensemble through a series of different notes, and when Dan Gaucher's blasted drum sound takes us out relatively quietly.
Sick Boss is a must-hear group in our scene. Businessless is an outstanding document of what they do, setting them up for an unassuming but ascendant path in Canadian creative music.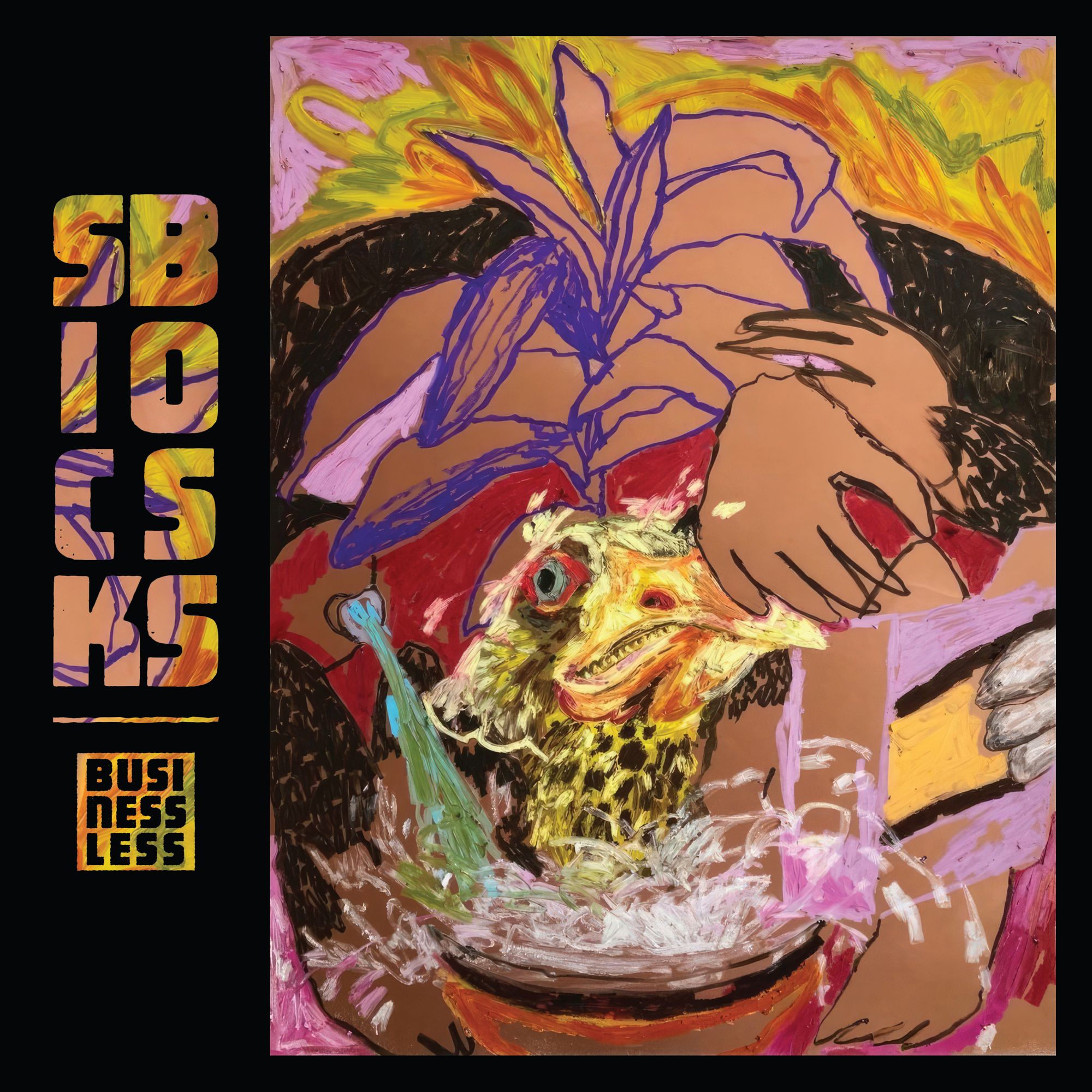 Businessless: Useless Genius 1; When the Buzzards Leave the Bones; Useless Genius 2; Doctor Dawn; Useless Genius 3; CJ Blues. (37:17)
Personnel: JP Carter on trumpet; Josh Zubot on violin; Peggy Lee on cello; Cole Schmidt on guitar; James Meger on bass & synths; Dan Gaucher on drums.